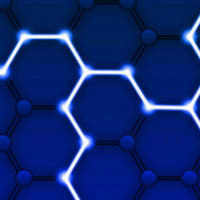 | 15-11-2018 | Carlo de Meijer | treasuryXL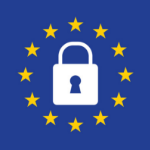 Recently Ripple launched its "Blockchain in Payments Report 2018". Main finding of this Report was that global payments based on this technology is reaching critical mass this year. And on top of that organisations are already 'looking to incorporate digital assets into payments flows'. I was wondering where these findings were based on, so this blog. But what is even more important, did they also tell the whole storey: i.e. what about the various challenges?
Blockchain and cross border payments
The Ripple report showed, a fast majority of respondents acknowledged that improvements in cross border payments can be made, especially in regards to the pre-funding system and real-time gross settlement (RTGS), and that may help expand business scope and sale.
According to Ripple, the consequence of this is, if they want RTGS for global payments 'without any incremental costs', the only way to achieve that is by using blockchain and digital assets to source liquidity.
Blockchain's potential
Respondents did not only acknowledge that blockchain could bring improvements to cross border payments, they also attribute benefits such as speed and greater geographic access to this blockchain technology. Of these benefits speed ranked first (42%), followed by greater geographic access (40%), cost reduction (38%) and, improved transparency (36%).
Respondents in the financial and broker area show the strongest recognition of blockchain's potential: 60% were very interested; followed by FinTech (47%); and, banking (46%). Based on the services provided remittance providers showed the strongest recognition of blockchain's advantages (49%).
Nearing blockchain momentum
The findings in the Ripple Report clearly showed that blockchain is 'moving from experiments to production' in 2018. And acceptance of blockchain technology will accelerate in the coming five years.
There are various indicators for that. The activity of the so-called Early Majority, including innovators, early adopters and those that are running blockchain pilots or PoCs (totalling 45% of all respondents) are convincing signals that 'we are nearing the tipping point for mass adoption of blockchain', says the Report.
Another interesting finding is that while first movers (mostly large companies), thus those that already have started deploying blockchain technology in production as a way to survive in their markets, ' stand to lose most in the face of' the smaller, more agile mid-market organisations that make of the largest part of Early Majority and Late Majority groups.
Read the full article of our expert Carlo de Meijer on LinkedIn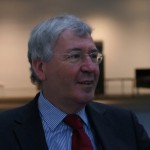 Economist and researcher
https://treasuryxl.com/wp-content/uploads/2018/07/blockchain-3448502_960_720.png
200
200
treasuryXL
https://treasuryxl.com/wp-content/uploads/2018/07/treasuryXL-logo-300x56.png
treasuryXL
2018-11-15 10:00:52
2020-07-06 14:31:14
Ripple Report says Blockchain is reaching critical mass in global payments