| 20-03-2018 | Bas Kolenburg |
In mijn vroegere rol als Corporate Treasurer waren grensoverschrijdende betalingen, zowel binnenkomend van een klant of uitgaand naar een leverancier, een regelmatige bron van ergernis:
Het is een langzaam en weinig voorspelbaar proces dat meerdere dagen in beslag kan nemen en over vele schijven verloopt met correspondentbanken etc. ;
Het is een erg duur proces;
Je kan maar moeilijk interveniëren als het proces eenmaal is opgestart;
Het proces is weinig transparant wat betreft doorlooptijd en er is geen bevestiging dat het bedrag op de juiste bestemming is aangekomen.
De afgelopen jaren zijn er in het internationale betalingsverkeer veel vernieuwingen geweest. Deze veranderingen hadden echter vooral betrekking op het SEPA-gebied. Met de introductie van SEPA is het onderscheid tussen een betaling binnen Nederland of binnen het SEPA gebied, mits in Euro, vrijwel verdwenen. Bovendien is valuteren niet meer aan de orde en dienen banken betalingen snel op de rekening van de begunstigde bij te schrijven. Maar als we kijken naar betalingen in andere muntsoorten dan de Euro of betalingen buiten het SEPA gebied dan zijn de verschillen erg groot. Daar tariferen en valuteren banken de transacties nog wel degelijk.
Daarom is er vanuit SWIFT een initiatief gestart dat moet zorgen voor een inhaalslag om ook grensoverschrijdend betalingsverkeer naar een hoger level te brengen: het Global Payments Initiative (SWIFT GPI).
SWIFT GPI streeft ernaar (uiteindelijk) alle hiervoor genoemde ergernissen in het betalingsverkeer op te heffen/te verminderen, om te beginnen met de volgende kenmerken in fase 1 (dat inmiddels sinds januari 2017 live is):
1. Snellere – same day- verwerking van de betaling.
Waarbij dus geen valutering meer wordt toegepast.
2. Transparantie van kosten.
Dus duidelijkheid over alle ingehouden kosten door banken in het gehele proces
3. Transparantie van het proces via tracking en tracing.
Door het toevoegen van uniek E2E (end-to-end) tracking nummer aan de betaling is er de mogelijkheid om een betaling van begin tot eind te volgen en te zien waar de betaling zich bevindt. Een betaler krijgt ook een bevestiging wanneer het geld op de rekening van de begunstigde is bijgeschreven. Hierbij blijft de omschrijving die de klant de betaler aan zijn opdracht meegeeft intact, dus zijn er geen aanpassingen van de tekst in de keten.
De voordelen van dit initiatief voor de Corporate Treasurers zijn talrijk:
• Minder settlement tijd van de inkomende en uitgaande betalingen;
• Betere en meer betrouwbare cash flow management;
• Meer inzicht in de kosten die worden gerekend voor grensoverschrijdende betalingen;
• Minder FX risico;
• Zekerheid voor betalers en ontvangers.
Op dit moment zijn al circa 150 banken wereldwijd aangehaakt bij dit initiatief en de verwachting is dat de meeste banken vanwege de klantbehoefte, zich snel willen gaan aansluiten. Daarbij geldt wel dat banken zelf aan kunnen geven in welke muntsoorten ze deze dienstverlening gaan ondersteunen.
In fase 2 (die is gepland voor 2018), zal SWIFT GPI nog meer functionaliteiten toevoegen:
1. De mogelijkheid om een betaling direct te stoppen
En dat ongeacht waar in het proces de betaling zich bevindt, bijvoorbeeld in geval van fraude of een dubbele betaling.
2. Het bijvoegen van documenten met betalingen
Documenten zoals bijvoorbeeld facturen en compliance documenten kunnen dan worden bijgevoegd en hoeven dan niet meer (zoals nu) via e-mail en andere handmatige acties naar elkaar te worden doorgestuurd.
3. Het invoeren van een "payment assistant"
Hiermee moeten bedrijven geholpen worden om alle gegevens die nodig zijn voor een grensoverschrijdende betaling nog beter aan te leveren zodat een transactie snel en efficiënt door de keten gaat. Bij Nederlandse banken zit in de huidige applicaties overigens al veel features die afdwingen dat klanten de opdrachten zo volledig mogelijk aanleveren.
In een volgende fase wil SWIFT GPI ook nieuwe technologieën, zoals Blockchain, verkennen waarbij uiteindelijk het doel is om de kosten voor de grensoverschrijdende betalingen verdergaand te reduceren.
Al met al is dit een erg positief initiatief van SWIFT om het grensoverschrijdend betalingsverkeer (eindelijk) naar de 21e eeuw te brengen. Nu is het zaak ervoor te zorgen dat zo veel als mogelijk banken zich hierbij aansluiten want als de bank van je tegenpartij niet aan dit initiatief meedoet blijven grensoverschrijdende betalingen een bron van ergernis.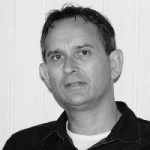 https://treasuryxl.com/wp-content/uploads/2020/06/NmnKzKIyQsyGIkFjiNsb_20140717_212636-3.jpg
715
1200
treasuryXL
https://treasuryxl.com/wp-content/uploads/2018/07/treasuryXL-logo-300x56.png
treasuryXL
2018-03-20 09:00:20
2021-02-05 10:23:32
Grensoverschrijdend betalingsverkeer is (eindelijk!) aan het verbeteren