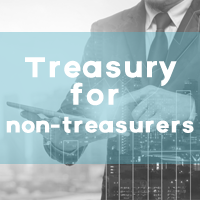 | 21-03-2018 | Pieter de Kiewit |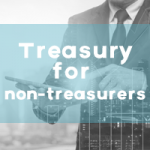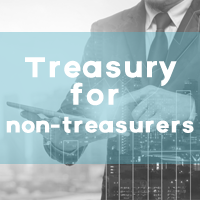 Met het huidige nieuws rond beursgangen (IPOs = initial public offering) heb ik gezocht op het steekwoord beursgang op treasuryXL en vond geen resultaten. Wellicht omdat de treasury beroepsgroep communiceert in het Engels. Voor Non-Treasurers ga ik bij deze kort in op de basisbeginselen van een beursgang en waarom hier zoveel aandacht voor bestaat.
Om maar te beginnen met waarom er zoveel aandacht voor bestaat. Dit is omdat het natuurlijk over het algemeen over heel veel geld gaat. En wat is zo'n beursgang eigenlijk? In den beginne is een bedrijf van één of enkele aandeelhouders. Dit zijn de oprichters, de familie of investeerders die een één op één deal hebben gesloten met de oprichters. Aandeelhouders besluiten zelf of en aan wie ze willen verkopen. Totdat de beursgang er is en aandelen vrij worden verhandeld op de beurs. Oprichters kunnen niet meer bepalen wie hun eigenaar is, iets dat Akzo Nobel en Unilever recent duidelijk hebben gevoeld.
Redenen die worden aangevoerd om naar de beurs te gaan zijn, niet uitputtend:
Er is kapitaal nodig voor verdere groei;
De eigenaren willen hun bezit te gelde maken;
Een notering aan de beurs geeft het bedrijf aanzien;
Middels een notering is het gemakkelijker in de toekomst andere soorten financiering te verkrijgen;
Aandelen- en optieplannen voor werknemers zijn gemakkelijker vorm te geven.
Een beursgang is niet zaligmakend. Veel van bovenstaande doelen kunnen ook via een andere manier worden bereikt: een banklening, verkopen aan een strategische partij en obligaties bij institutionele beleggers. Er komen ook zeer nadrukkelijke nadelen in beeld bij een beursgang: de rapportage eisen zijn veel hoger. Dit levert hogere kosten op. Je moet inzicht geven in je onderneming en haar plannen. Dit kan de concurrent zeker waarderen. Als je verkoopt, verlies je zeggenschap. Wie betaalt, bepaalt.
Voor treasurers is een beursgang vaak het hoogtepunt van zijn/haar loopbaan.
Weet dat als je als aandeelhouder wilt instappen, dat dit niet zonder risico is. In de hausse van beursgangen bij Facebook, AliBaba en anderen is er meer geld verloren dan verdiend. En zoals een investor laatst zei in het FD: "Waarom zou een private equity huis verkopen als de kansen voor de business case heel sterk zijn?". Onderzoek waar je instapt en wat de motieven zijn van de verkopende partij.
Binnenkort staan er een aantal nieuwe bedrijven genoteerd aan de beurs. Ik ben benieuwd hoe de noteringen zullen verlopen. Later zullen we hier vast dieper op ingaan.
Pieter de Kiewit
pdk@treasurersearch.com / +31 6 1111 9783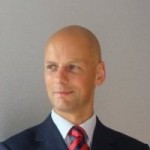 Pieter de Kiewit
Owner Treasurer Search
https://treasuryxl.com/wp-content/uploads/2017/08/treasury-for-non-treasurers.png
200
200
treasuryXL
https://treasuryxl.com/wp-content/uploads/2018/07/treasuryXL-logo-300x56.png
treasuryXL
2018-03-21 09:00:54
2020-07-02 14:42:15
Basisbeginselen Beursgang – Treasury for Non-Treasurers