| 08-4-2019 | Carlo de Meijer | treasuryXL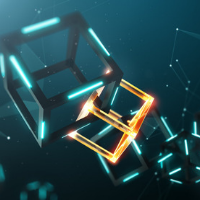 CIOs of companies are increasingly showing their interest in blockchain technology. In PwCs 2018 survey amongst a large number of business executives from 15 different industries in various countries, more than 80% of the respondents said their company was actively involved with blockchain technology. Some more than others. This is not surprising given the fact that blockchain may bring a number of great opportunities for enterprises, ranging from improvements in business processes to a complete overhaul of business models.
CIOs are under growing pressure to give guidance to decisions on 'if' and 'how' they should implement blockchain in their company. Within corporates there is a growing focus on the business challenges that blockchain could solve. CIOs however struggle with the issue of how and where to apply this technology as understanding is far from complete. While this technology is developing and changing fast, the features of blockchain are not (yet) fully mature, and current frameworks are far from adequate.
Looking at the various blockchain solutions that are coming to the market there is a lot of confusion which one would really meet the needs of companies when making up their decisions. This makes it for CIOs a very complex exercise.
Gartner recently launched its Blockchain Spectrum that should enable CIOs to take the right decisions and "make the right investments at the right time".
PwC Survey: present attitude of CIOs
PwC (PricewaterhouseCoopers) recently launched a survey amongst a large number of CIOs from various industries on their attitude towards blockchain. It gives us some interesting insights about the CIOs present view on blockchain technology.
Survey results
This survey shows that many CIOs embrace blockchain. One of their findings was that 84% of the surveyed had at least some interest around blockchain. Not surprising given the enormous hype surrounding this technology. But the idea what blockchain really means for their company and how it should be implemented is still rather limited.
Looking more detailed into the survey results a very diverse picture of how companies are involved arises. For many CIOs blockchain is not yet a priority, at least compared to other new technologies including AI, Big Data analytics, and cloud. Only 15% has gone live while 10% is in the pilot stage. The large majority has just started in terms of research (20%) and development (32%).
The industries that are thereby leading are financial services (46%) and industrial products and manufacturing (46%). It should be mentioned that the financial services sector fell back from 82% in 2017. The survey respondents however still believe that financial services will remain the "current and near-term leader" of blockchain adoption. But there is increased potential in other areas such as energy & utilities, and healthcare.
Non-optimal blockchain solutions
Most blockchain initiatives today are Proof of Concepts (PoCs) that do not have real value. The existing models for blockchain that corporates operate are immature and therefore not suited to realise the various capabilities of blockchain technology. Most trials do not account for the evolutionary nature of blockchain "that leads to a spectrum of possibilities over time".
"Inadequate understanding, lack of proven scalable models, inability to think beyond today's business paradigms, lack of talent, and internal and external pressure to do something lead to tepid proofs of concept (POCs)." Gartner
Only 5% to 10% of current PoCs is expected to eventually "graduate to a preproduction" solution, with "major refactoring of requirements and architecture". Even the ones that move beyond PoCs use just a "subset of blockchain capabilities" and that within current business models. They offer little or no decentralization and tokenization, being the most valuable features of blockchain.
This has much to do with "unwillingness or inability" to think beyond today's business models and processes, according to Gartner.
Read the full article of our expert Carlo de Meijer on LinkedIn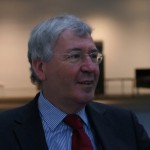 Economist and researcher
https://treasuryxl.com/wp-content/uploads/2019/02/blockchain-en-big-data-1.png
200
200
treasuryXL
https://treasuryxl.com/wp-content/uploads/2018/07/treasuryXL-logo-300x56.png
treasuryXL
2019-04-08 10:00:33
2020-07-06 14:28:30
Gartner Blockchain Spectrum: a great tool for CIOs