15-06-2020 | by Rowan Hermes | Symbid
It is possible to increase your chances of successful financing by using data. By collecting and analyzing the right data and using the results in a good and effective way, you can convince investors of your plans and ideas. In times of crisis, it is very important that you set up your financing question as well as possible. That is why we repeat our explanation of the three ways in which you can effectively use data. We discuss how you can use data to support your business case and how data can help you find the right investors. Finally, we discuss how you can use data to approach investors. Collecting and analyzing the right data offers you the tools to set up an effective financing strategy. Not only can you keep track of how well things are going; costly mistakes can also be prevented. Data also offers you the perfect opportunity to reach and convince investors.
Blog is in Dutch language:
Het gebruik van Data voor het onderbouwen van jouw Business Case
Om maar met de deur in huis te vallen: data is essentieel in het onderbouwen van jouw business case. Er zal geen investeerder zijn die gelooft dat jouw propositie solide is zonder dat je deze hebt onderbouwd met cijfers en waar nodig berekeningen. Vooral het onderbouwen van je cijfers is van belang, laat zien hoe je tot bepaalde conclusies bent gekomen. Er zijn binnen je business case drie onderdelen die je wilt kunnen onderbouwen met cijfers, denk hierbij aan de volgende zaken:
De Marktomvang
Eén van de belangrijkste variabelen voor jouw business case is de omvang van de markt. De volgende variabelen zijn hier van belang:
Total Addressable Market (TAM): de grote van de totale markt die jij in principe zou kunnen adresseren;
Marktaandeel: het percentage van de markt dat jij verwacht aan je te kunnen binden;
Groei van de industrie: de ontwikkeling van de markt (naar verwachting)
De marktomvang biedt investeerders inzicht in de potentie van jouw concept. Over het algemeen is het zo dat een grote marktomvang, en dus doelgroep, jouw product aantrekkelijk(er) maakt door de mogelijkheid om op te schalen en zo meer omzet te kunnen draaien. Daarnaast biedt een grote marktomvang meer potentie om ambitieuze doelen te behalen. Houdt er wel rekening mee dat een te grote doelgroep ook verkeerd kan uitpakken. Je kan je beter op een kleinere doelgroep focussen, en daar de specialist te worden, versus alles doen maar alles toch ook net weer niet.
Bewezen Tractie
Een ander belangrijk onderdeel van jouw business case is de bewezen tractie die je al hebt. Hoe kun je beter bewijzen dat er vraag is naar jouw product, dan door te laten zien hoeveel mensen er nu al interesse hebben in jouw product? Een aantal zaken die je hier in kunt opnemen zijn bijvoorbeeld het huidig aantal klanten of gebruikers, het huidig aantal partnerships en het totaal aantal producten dat je al hebt verkocht. Je kunt jouw verhaal extra ondersteunen door gebruik te maken van grafieken en cijfers. Denk hierbij aan de maandelijkse groei van je totaal aantal klanten en het percentage klanten dat je behoudt over een bepaalde periode (customer retention rate).
Financiële Cijfers
Voor veel investeerders zullen de financiële cijfers van jouw bedrijf één van de belangrijkste factoren zijn die bepaalt of zij wel of niet investeren. Dit alles start met jouw business model. Zorg dat je simpel en duidelijk door middel van cijfers kan uitleggen hoe je geld gaat verdienen. Van daaruit is het belangrijk dat je in jouw business case en pitch deck niet alleen de huidige omzet en winsten opneemt, maar ook een winst-en-verliesrekening en de balansen. Bovendien is het belangrijk om ook op te nemen naar hoeveel geld jij op zoek bent, jouw investeringsbehoefte, en waaraan je deze gelden gaat uitgeven. Daarnaast zijn wij bij Symbid groot fan van ondernemers die verschillende toekomstscenario's opnemen in hun business case. Te vaak zien wij ondernemers aankloppen met één scenario, dat is gebouwd op de aannames dat alles bijzonder goed zal gaan. Het opnemen van een best, worst en een most likely scenario toont dat jij weloverwogen hebt nagedacht over de prognoses. Een goed inzicht in jouw kosten laat ook zien dat je hebt nagedacht over wat er nodig is om jouw bedrijf op te bouwen.
Wil je extra waarde toevoegen door het gebruik van data, dan zijn er veel verschillende financiële ratio's die je kunt gebruiken in jouw propositie. Voorbeelden hiervan zijn ratio's die te maken hebben met jouw klanten, zoals de hierboven besproken retention rate, de Average Customer Value (ACV) en de churn rate. Andere zaken die je kunt toevoegen zijn bijvoorbeeld de gemiddelde omzet per klant en de Monthly Recurring Revenue. Een andere categorie financiële ratio's spitst zich meer toe op jouw bedrijf. Voorbeelden hiervan zijn liquiditeit en solvabiliteit ratio's, die we laatst al bespraken in onze blog over vreemd vermogen.
Hoe Data de kans op het vinden van de juiste investeerder vergroot
Je kunt data echter ook gebruiken tijdens jouw zoektocht naar investeerders. Door onderzoek te doen naar potentiële investeerders en hun interesses wat betreft investeringen, zorg je er voor dat je zowel hun als jouw eigen tijd waardevol besteedt. Daarnaast bespaart het je veel frustratie en teleurstellingen doordat je de kans op afwijzingen verlaagt en de kans op interesse verhoogt.
Segmenteer Investeerders
Maak investeerders segmentatie een standaard onderdeel van je investeringsronde. Wanneer je je doelgroep beter begrijpt, krijg je meer inzicht in clusters van gelijkgestemden investeerders op basis waarvan je een gepersonaliseerde engagement strategie kunt opstellen. Zo komen jouw berichten veel persoonlijker en doelgerichter over. De belangrijke informatie om te verzamelen is:
–    demografie (leeftijd, geslacht, burgerlijke staat, etniciteit)
–    geografische locatie
–    reden voor betrokkenheid bij je organisatie
–    investeringsmethode (online, papier, in persoon)-    bestaande relaties met de organisatie
–    communicatie voorkeuren (social media, e-mail, post)
–    investeringsbedrag-    timing van donaties
Onderzoek je Prospectus
Naast demografische informatie of algemene persoonlijke achtergrond van je prospects, wil je hier dieper induiken en uitgebreider onderzoek doen over de investeerders. Als onderdeel hiervan wil je er ook achter komen hoe culturele kenmerken van invloed kunnen zijn op het investeringsgedrag op de lange termijn. Stel daarom investeerders profielen op met persoonlijke informatie, in welke mate de investeerder geneigd is te investeren, wat zijn vermogen is om te investeren en hoe de investeerder is gelinkt aan je organisatie.
Analyseer Investeringen uit het verleden
Hieruit kun je belangrijke informatie halen voor de kans van slagen. Door eerder gedane investeringen te analyseren ontdek je de mogelijke sector waarin een investeerder geïnteresseerd is, hoe specifieke variabelen van invloed zijn (schaalbaarheid, fase bedrijf, aantal investeringen) en verband houden met het succes van een investering. Zo weet je wat wel óf niet werkt. Je kunt benchmarken op de processen en resultaten van anderen om zo vast te stellen wat jou het beste resultaat zou kunnen laten behalen en inzicht te krijgen in de doeltreffendheid van andere/gelijkgestelde bedrijven
Hoe gebruik je Data tijdens het benaderen van Investeerders?
Vergeet niet dat je ook data kunt gebruiken tijdens jouw zoektocht naar investeerders. Dit hoeft niet altijd moeilijk of ingewikkeld te zijn, maar het gestructureerd op zoek gaan naar investeerders en het bijhouden van jouw voortgang, gesprekken en andere zaken kan jou helpen in het succesvol vinden en benaderen van investeerders. Denk hier bijvoorbeeld aan de volgende punten:
Maak een Lijstje
Hoe simpel het ook klinkt, maak een lijst van al jouw mogelijkheden voor het ophalen van financiering. Op deze manier kun je voor jezelf en de mensen die jou ondersteunen bij het ophalen van financiering op een rijtje zetten wat de opties zijn. Dit hoeft niet ingewikkeld of uitgebreid te zijn, maar denk bijvoorbeeld aan het toevoegen van: bedrijf, investeerder, locatie, wederzijdse relaties, de gemiddelde hoeveelheid die zij financieren, status en opmerkingen.
Kwalificeer jouw Mogelijkheden
Het eerste wat jij moet doen tijdens het ranken van jouw mogelijkheden is bepalen welke investeerder goed bij jou past. Hiervoor zijn er verschillende zaken die je mee kunt nemen. Zo kun je kijken naar in welk stadium jouw startup zich bevindt. Ben jij voor het eerst bezig met het ophalen van financiering, dan heeft het (over het algemeen) geen zin om een private equity fonds te benaderen dat een portfolio van 1 miljard beheert. Kijk daarnaast ook naar de focus industrieën van een investeerder. Sluiten de sectoren waarin een investeerder actief is en degene waarin jij opereert niet op elkaar aan, dan zal het vaak moeilijk(er) zijn om succesvol tot een deal te komen. Andere zaken die van belang kunnen zijn, zijn de locatie (van jezelf en je mogelijke investeerder) en vorige investeringen van een fonds of investeerder. Heeft een bedrijf eerder geïnvesteerd in een bedrijf dat sterk op dat van jou lijkt? Dan kan het slagen of falen van dat bedrijf bepalend zijn voor hoe zij jouw bedrijf zullen beoordelen. Ook kan het mogelijk zijn dat zij eerder in een (in)directe concurrent van jouw bedrijf hebben geïnvesteerd en daarom niet mee willen doen.
Rank your Opportunities
Nu je eenmaal een lijst hebt gemaakt en investeerders hebt gekwalificeerd kun je jouw opties gaan ranken. Deel deze bijvoorbeeld in op prioriteit 1, 2 en zo verder, waar 1 de investeerders zijn waarbij jij denkt de meeste kans van slagen te hebben. Zo kun je gestructureerd door jouw opties heen werken.
Vraag om Feedback
Wordt je afgewezen door een investeerder? Vraag dan altijd om feedback. Feedback van investeerders geeft je inzicht in hoe zij waarnemen, waarderen en met informatie omgaan en is daarom een waardevolle bron van informatie voor jou. Zij zien wekelijks vele voorstellen langskomen en zij kunnen je dan ook wijze op mogelijke zwaktes en verbeterpunten van jouw business case. Op basis hiervan kun je – indien nodig – je pitch deck of berichtgeving aanpassen. Zo zorg je er tevens voor dat je verhaal je doelgroep aanspreekt. Vergeet bovendien niet dat deze investeerders zelf een waardevol netwerk hebben en dat ze je mogelijk kunnen doorverwijzen naar een partij die beter bij jou past.
De eerste stap in het gebruik van Data
Al lijkt het vergaren van data niet altijd de allerbelangrijkste bezigheid als jij druk bent met jouw bedrijf, inzicht in cijfers biedt verstrekkende mogelijkheden en is mogelijk zelfs bepalend voor je succes. Het gaat er in dat geval niet om dat je deze cijfers alleen verzameld. De meerwaarde van data gedreven financiering ophalen zit in het goed analyseren van deze gegevens en de daaruit voortvloeiende inzichten gebruiken in je strategieën en campagnes. Op het moment dat je je data hebt geanalyseerd en tot de nodige inzichten bent gekomen is het nog belangrijk dat je de resultaten op een duidelijke manier kan presenteren. Probeer je inzichten visueel te maken door middel van simpele infographics of tabellen. Des te simpeler je iets kan laten overkomen, des te overtuigender het vaak is.
In deze blog hebben we je verschillende manieren laten zien waarop je data kunt gebruiken voor het onderbouwen van jouw business case en tijdens het ophalen van financiering.
Er zijn drie onderdelen van jouw business case die je wilt kunnen onderbouwen met cijfers:
De marktomvang;
De bewezen tractie;
Jouw financiële cijfers.
Heb je je business case op orde, dan ga je op zoek naar investeerders. Voor deze zoektocht kun je data gebruiken door je investeerders te segmenteren, je prospects te onderzoeken en te kijken naar investeringen uit het verleden. Feedback is hierbij een waardevolle bron van data. Is het moment daar om investeerders te gaan benaderen?
Maak dan een lijst;
Kwalificeer jouw mogelijkheden;
Rank your opportunities.
Op deze manier kun je een efficiënte strategie opzetten die je ook nog eens tijd en moeite zal besparen. Kortom, data is een essentiële factor om jouw kans op succesvol financiering ophalen zo groot mogelijk te maken.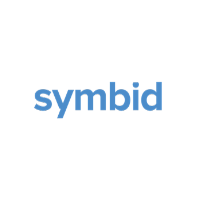 https://treasuryxl.com/wp-content/uploads/2020/06/SYMBID-ARTICLE.png
735
1006
treasuryXL
https://treasuryxl.com/wp-content/uploads/2018/07/treasuryXL-logo-300x56.png
treasuryXL
2020-06-15 14:09:43
2020-06-15 14:08:35
How to use data in your search for financing