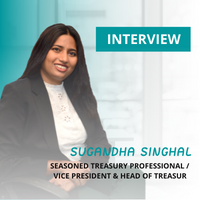 Interview | 8 questions for Sugandha Singhal, Vice President – Head Treasury at SRF Limited
24-10-2022 | treasuryXL | LinkedIn |
We are so happy to embrace Sughanda Singhal as one of our newest treasuryXL experts for the community.
Sugandha is a Treasury Professional with diverse experience in Treasury, Strategic Planning, MIS, and Business analytics. She is passionate about breaking down complex problems and solving them using system-oriented thinking. With strong focus on process improvement, she has lead transformation of the treasury function both in terms of cost-effectiveness and process agility. A firm believer that real change in society must start at individual level she channelizes her spare time in volunteering for the cause.
Sugandha is also the highly commended winner of Adam Smith Asia Award for 'Best working capital management solution', winner of 'Finance Transformation Initiative award of the year' with C2FO and 'Out of box thinker Award' by SRF Limited.
Sugandha's impressive career is an example for many. What is her secret? What drives her to perform at such a high level every day?
Well,…. let's find out!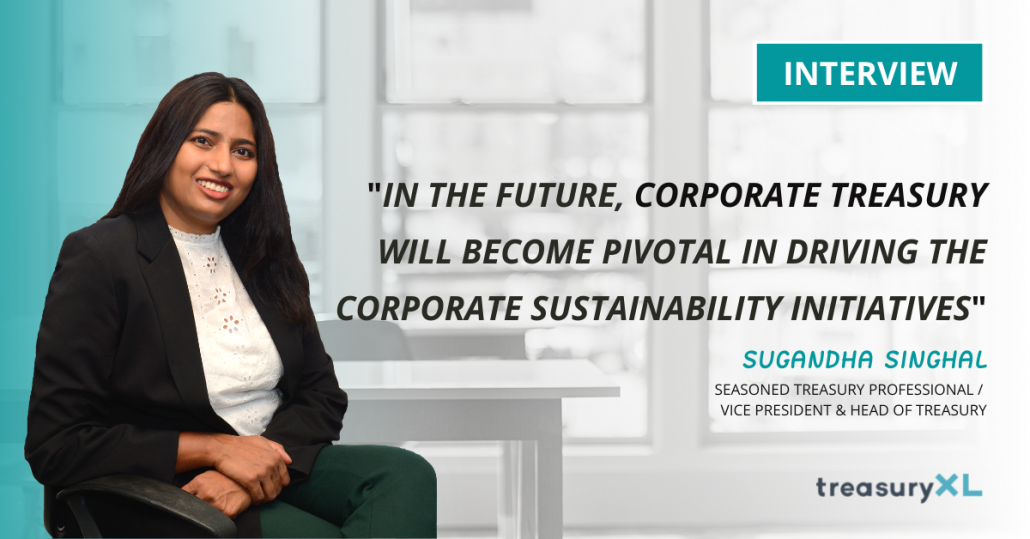 We asked Sugandha 8 questions, let's go!
INTERVIEW
---
1. You have an impressive career in Treasury coming all the way up where you are right now. What is your secret?
The secret of success is not just one single mantra but a combination of smart habits. I realized very early that in treasury you spend most of your working hours networking and executing. Back home being a mother to two lovely teenage girls, I have always been hard-pressed for time. Thus changed my early morning routine to dedicate an hour to planning my work. I started setting up weekly learning goals to be completed flexibly during the week. Another important change was developing independent opinion through research rather than being influenced by what others say. These small habits practiced over the years helped me achieve my targets successfully.
2. The last two years must have been incredible for you, winning great awards for example. We are curious about what makes you most proud in your career?
While yes, I have been fortunate to lead certain critical projects that were recognized widely. When I think of what makes me proud it's not any one project or an award but the journey I have taken as a woman and especially as a mother. I feel proud when I see youngsters, especially girls getting inspired by my journey and motivated to become leaders themselves. Being in a position where one can more effectively encourage and empower young women and girls to become leaders is an accomplishment that matters.
3. What do you like about working in Treasury?
We are living in very exciting times when digital transformation is still unfolding and is providing a wealth of learning opportunities. What I love about my current role is the fact that I have this unique opportunity to shape the future of the Treasury function and how it interacts with other processes/people in the business. It's the everyday challenges and fast-paced work that excites me about my role.
4. What is your Treasury Expertise and what expertise gives you a boost of energy?
While I had the opportunity to lead multiple aspects of corporate treasury like borrowing, investment, policy formulation, working capital management, risk management, hedging, etc. what excites me the most is transforming the working capital landscape through business process re-engineering and digitalization.
5. What has been your biggest challenge in treasury?
The biggest challenge in treasury has been managing people while driving change.  On one hand, you have new technology, new compliances, new solutions that you need to implement, and on the other hand you have internal teams resisting change. This means while you are busy implementing the project through data architecture, solution design, onboarding suppliers & customers, etc. you are also leading a cultural change within the organization. To succeed, one needs to ensure the wider adoption of a digital mindset and overcome resistance to change through upskilling and communication.
6. What's the most important lesson that you've learned as a treasurer?
The two most important lessons that I have learned as a Treasurer are first, the only constant in our profession is change, and second, people are the anchor helping you sail through this sea of change. While we all know that change is inevitable and that people are the key, somehow, it's often easily forgotten. In my experience, if you know the right person at the right time, half the task is done. I feel what has made a difference in my career is networking and relationship building.
7. How have you seen the role of Corporate Treasury evolve over the years?
I would say over the last few years the role has not just evolved but has completely transformed from being transactional to being strategic. Internally, in the past, treasury was all about ensuring fund availability, dealing with trade products, hedging, and managing excess funds. Today we are seen as the strategic partner to businesses who actively provide solution sales, re-engineer business processes, and act as an advisor to top management. Externally, the environment in which we operate has transformed, we now see very high volatility, significantly increased speed of information sharing, digitalization, enhanced compliances, and ESG focus that has made corporate treasury more agile and tech-oriented than what it was a few years back.
8. What developments do you expect in corporate treasury in the near and further future?
In the future, corporate treasury will become pivotal in driving the corporate sustainability initiatives. With corporates formalizing their ESG pledges, the treasury department will be expected to apply the ESG lens on everything from raising capital and investing surplus cash to supply chain finance. Secondly, the treasury team will become more and more connected to core business activities such as sales or procurement focusing on meeting fast-changing expectations/requirements of both customers as well as suppliers. Lastly, technological disruption will continue in ways beyond what we can imagine today, and treasury teams will be expected to be the front leaders in driving this transformation.
Want to connect with Sugandha? Click here
Thanks for reading!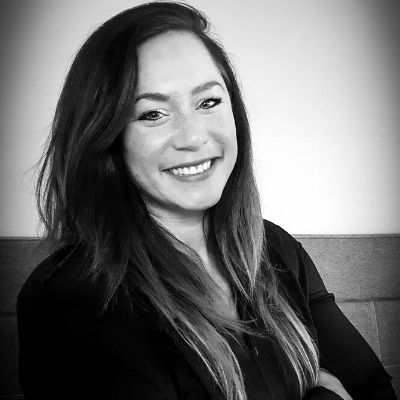 Kendra Keydeniers
Director Community & Partners, treasuryXL
https://treasuryxl.com/wp-content/uploads/2022/10/Sugandha-Singhal-Seasoned-Treasury-Professional-Vice-President-Head-of-Treasury.png
200
200
treasuryXL
https://treasuryxl.com/wp-content/uploads/2018/07/treasuryXL-logo-300x56.png
treasuryXL
2022-10-24 07:00:01
2022-11-08 14:41:07
Interview | 8 questions for Sugandha Singhal, Vice President – Head Treasury at SRF Limited