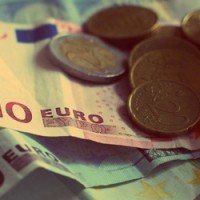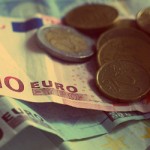 26-04-2016 | by Jan Meulendijks |
Afraid of Letters of Credit because they are a fuss?? Don't be!! Next to being a term of payment which gives you a lot of payment certainty, they can also be used as a source of financing your company.
Of course you need to be careful in preparing the required documents for your export-L/C's, but that is mostly a matter of reading the text and consulting with your bank. We can go into that in a future paper.
Having said this, how can you use a L/C for your own financing purposes?
Most L/C's stipulate a certain form of buyers' credit, e.g. the date of payment is 90 days after the date of the invoice or shipping document. Immediately after shipping you present the complete set of required documents to your bank who, after approving them, will claim the invoiced amount with the L/C-opening bank and pay it to you after 90 days (in this example); minus charges of course.
In case you are short of liquidity/funds you can request your bank to advance the L/C-amount to you immediately. Your bank has no obligation to do so, but will be willing in case the L/C-opening bank has a favourable reputation and/or your bank has confirmed the L/C (in which case they have a payment obligation anyway…).
Example
Transaction amount: EUR 100.000,–
L/C has been confirmed by your bank; handling charges EUR 500,–; confirmation charges 400,–.
Payment date: 90 days after date of shipping document.
Interest rate 2.5% (based on 3-month Euribor + surcharge based on your credit rating); discount factor against 2.439% for 90 days is EUR 609,75.
After presenting the documents, your bank checks them on complying with the L/C-terms. Upon approval, your bank will credit your account for an amount of EUR 98.490,25 (100.000 minus 500 minus 400 minus 609,75).
The interest rate/discount factor will often be lower than the rate you pay for using your regular credit facility, because this transaction is indivdually funded in the money market on the currently very low Euribor-basis.
In practice the number of days will be slightly different because you will need a few days to complete your documents and present them to your bank, but don't let that hold you back…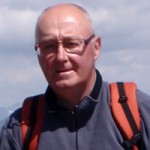 Jan Meulendijks – Cash management, transaction banking and trade professional
[button url="https://www.treasuryxl.com/community/experts/jan-meulendijks/" text="View expert profile" size="small" type="primary" icon="" external="1″]
[separator type="" size="" icon=""]
https://treasuryxl.com/wp-content/uploads/2016/04/euros-e1468923105712.jpg
200
200
treasuryXL
https://treasuryxl.com/wp-content/uploads/2018/07/treasuryXL-logo-300x56.png
treasuryXL
2016-04-26 14:51:09
2016-04-26 14:51:09
Improving your working capital by using L/C's