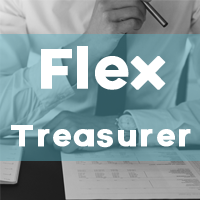 | 6-2-2017 | treasuryXL |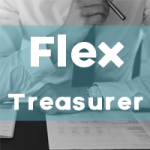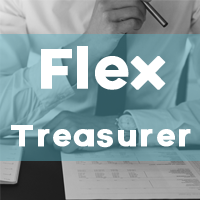 Op 19 januari hebben wij jullie op treasuryXL een nieuw concept gepresenteerd: de Flex Treasurer.
treasuryXL en Treasurer Search hebben de handen ineengeslagen om laagdrempelige en hoogwaardige expertise van ZZP'ers uit de treasury wereld te koppelen aan middelgrote en kleine ondernemingen die geen treasurer of cash manager in dienst hebben. Intussen kunnen wij jullie laten weten dat zich al een aantal experts hebben aangesloten bij dit nieuwe concept en er zijn een aantal nieuwe diensten bij gekomen. Graag presenteren wij de nieuwe diensten.
CASH & LIQUIDITY MANAGEMENT ONDERSTEUNING
Heb je een goed overzicht van je liquiditeitspositie? Is er geen versnipperde cash- en kredietbenutting? Ben je onlangs geconfronteerd met liquiditeitsproblemen t.g.v. onverwachte uitgaven? Word je regelmatig geconfronteerd met manuele verwerking van betalingen? Ben je recent geconfronteerd met fraudegevallen? Is het aantrekken van de financiering een issue?
Een treasury expert kan je helpen in het vinden van de juiste antwoorden op deze vragen. Een Flex Treasurer kan ondersteuning bieden op tijdelijke basis, onder meer voor de volgende aspecten:
Begeleiding opvolging liquiditeitspositie groep en uittekenen processen in dit verband
Assessment van het cash forecasting proces en voorstellen tot optimalisatie
Optimalisatie betalingsprocessen (incluis fraudepreventie)
Advies selectie bankpartners
Nazicht van de bankvoorwaarden
Bepalen van de optimale financieringsstrategie
Automatisatievoorstellen en begeleiding van de implementatie
FX EN IR RISICO ANALYSE
Heb je een goed zicht op de risico's die je bedrijf oploopt (o.m. valuta en renterisico) en op de impact hiervan op jouw bedrijf? Heb je een politiek in  verband met de risicoafdekking? Heb je een zicht op de mogelijkheden om ze in te dekken? Koerswijzigingen in valuta en rente kunnen zeer vluchtig zijn en leiden tot onnodige extra kosten. Als je je wilt concentreren op je 'core business', zonder je zorgen te hoeven maken over bv. de EUR/USD wisselkoers of de Europese rente dan is het inhuren van een Flex Treasurer de ideale uitkomst. Hij kan de organisatie helpen eenvoudig en effectief de risico's af te dekken, alsmede te onderhandelen over betere spreidingen en lagere kosten bij uw bank.
OPTIMALISATIE WERKKAPITAALBEHEER
Kamp je met een DSO (gemiddelde betalingstermijn klanten) die veel hoger is dan het sectorgemiddelde? Heb je een duidelijk afgelijnd acceptatieproces en een politiek voor de betaaltermijnen? Is je facturatieproces optimaal? Heb je een afgelijnde politiek voor de selectie en de betalingstermijnen aan je leveranciers? Heb je regelmatig incassoproblemen? Kamp je met wanbetalingen en afschrijvingen op je klantenportefeuille? Ondervind je regelmatig reconciliatieproblemen bij binnenkomende en uitgaande betalingen?
Een treasury & working capital management expert kan je helpen in het vinden van de juiste antwoorden op deze vragen en het optimaliseren van je werkkapitaalbeheer. Een Flex Treasurer kan ondersteuning bieden, onder meer voor de volgende aspecten:
Advies bij opstelling en de implementatie van een kredietpolitiek (klantenacceptatie, klantentermijn, e.d.)
Afweging eigen risico versus kredietverzekering + bijstand in onderhandeling hiervan
Advies bij de facturatieprocessen en standaardisering procedures
Advies voor optimalisatie en automatisatie van processen
Advies i.v.m. financiering klantenportefeuille (Bv. Factoring, receivables financing)
Insourcing credit management en credit collection
Bijstand in selectie en implementatie van software oplossingen in dit verband (o.m. credit management /control software en software voor de automatisatie van de verwerking van binnenkomende facturen.
In ons actieve netwerk zijn meerdere senior professionals te vinden die ondersteuning kunnen bieden bij deze drie nieuwe diensten en hier meer dan voldoende ervaring in hebben. Daarnaast kunnen zij ook ingezet worden als treasury coach, voor een treasury quickscan, of als iemand ondersteuning nodig heeft bij financiële instrumenten en derivaten. Overigens komen onze Flex Treasurers ook gedeeltelijk uit België, waardoor zij ook daar beschikbaar zijn.
Voor meer details over onze Flex Treasurers verwijzen wij jullie ook naar onze pagina 'Flex Treasurer'
[button url="https://www.treasuryxl.com/community/flex-treasurer/" text="Ga naar de Flex Treasurer" size="small" type="primary" icon="" external="1″]
[separator type="" size="" icon=""]
Alle Flex Treasurer zijn op korte termijn beschikbaar en kunnen ingehuurd worden voor specifieke projecten of op regelmatige basis. Neem voor meer informatie en mogelijkheden contact op met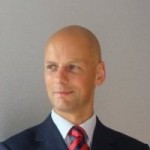 Pieter de Kiewit via [email protected] of + 31 (0) 6-11119783.
[separator type="" size="" icon=""]
https://treasuryxl.com/wp-content/uploads/2017/02/Flex_Treasurer.png
200
200
treasuryXL
https://treasuryxl.com/wp-content/uploads/2018/07/treasuryXL-logo-300x56.png
treasuryXL
2017-02-06 10:00:34
2017-02-06 10:00:34
Flex Treasurer op treasuryXL: nog meer nieuwe diensten