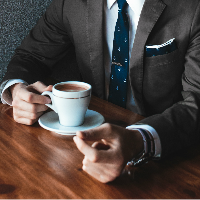 | 24-10-2016 | Olivier Werlingshoff |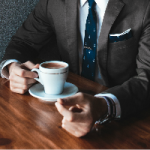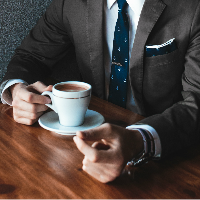 In een artikel las ik vorige week dat er binnen bedrijven weinig animo is voor cashmanagement en de optimalisatie hiervan. Reden dat wordt aangedragen is dat cashmanagement niet als sexy wordt ervaren binnen organisaties. De vraag is vervolgens waarom? Er kunnen behoorlijk veel efficiency slagen worden gerealiseerd op dit vlak maar ook keiharde kosten verlagingen. Daarnaast kan een goed cashmanagement helpen om meer inzage te krijgen in je werkkapitaal. Dit laatste heeft als voordeel dat de knoppen waaraan je kunt draaien om je werkkapitaal te optimaliseren beter zichtbaar en herkenbaar worden.
Mogelijk is de reden dat omdat cashmanagement verweven is met verschillende afdelingen het moeilijk is om verbeteringen te herkennen en aanpassingen door te voeren. Voornamelijk binnen de mid-corporate bedrijven, bedrijven met een omzet tot +- 500 miljoen omzet, zijn er wel degelijk snel efficiency slagen en kostenbesparingen door te voeren. Aan de hand van een paar voorbeelden wil ik een tipje van de sluier oplichten.
Cashmanagement bestaat uit betalingsverkeer, liquiditeitenbeheer en werkkapitaal beheer. Een paar simpele voorbeelden waar efficiencyslagen zijn te behalen:
Automatisch reconciliëren van bankmutaties in ERP systemen. Het lijkt een open deur maar je zult versteld staan hoeveel handmatige boekingen er nog worden uitgevoerd.
Door de bankencrisis hebben bedrijven hun gelden verspreid over verschillende banken. Risicomanagement technisch een goede zet maar om een goed beeld te hebben van je cash positie heb je veel banksystemen nodig met de bijbehorende tokens. Door het aantal banken te verminderen heb je sneller een beter zicht. Maar mocht je de verschillende banken toch willen aanhouden dan zijn er systemen op de markt te verkrijgen waarmee alle banken aangestuurd kunnen worden. Voordelen zijn met één inlog zicht op je totale cash positie. Daarnaast hoef je bij het autoriseren van betalingen niet verschillende systemen te gebruiken.
Heel veel bedrijven gebruiken nog steeds papieren afschriften. Vaak worden ze ook dagelijks ontvangen en gearchiveerd. Efficiency is te realiseren door de afschriften vanuit het banksysteem digitaal op te slaan. Naast ruimte besparing is ook het zoeken naar mutaties eenvoudiger.
Door éénmaal per week betalingen uit te voeren bespaar je tijd en kun je toch dagelijks betalen door een betaaldag te selecteren in de batches. Wanneer je een autorisatiescheiding hebt waarbij als voorbeeld controllers betalingen moeten goedkeuren, kunnen ze hier standaard tijd voor reserveren.
Wanneer je vaak liquiditeiten op deposito's stalt of vreemde valuta aankoopt is het handig om jaarlijks een vaste spread met je bank af te spreken. Hierdoor voorkom je dat je telkens moet gaan onderhandelen over een goede rente of een scherpe koers.
Bovenstaande zaken zijn voorbeelden die vaak vanzelfsprekend zijn maar niet binnen elke organisatie worden uitgevoerd. Om hierachter te komen kun je het best op de afdeling gaan zitten en stuk voor stuk samen met de betreffende medewerker de verschillende processen doornemen. Het afpellen van de processen. Dit kan worden gezien als een soort "Big Brother is watching you". Door hiervoor de tijd te nemen, je op de afdeling in te burgeren vaak te communiceren en de medewerkers te betrekken bij de aanbevelingen kun je dit gevoel verminderen.
In een volgend stuk wil ik voorbeelden aangeven van kostenreductie en hoe je door cash awareness binnen organisatie te promoten, cash kan vrijmaken.
WERFIAD biedt diensten aan waarbij samen met medewerkers op de werkvloer wordt gekeken en gezocht naar processen die efficiënter kunnen worden ingericht. Afspraken over "no cure no pay" of het aanbieden van een korting op de eerste 20 consultancy uren kunnen een drempel wegnemen om een eerste start te maken met het optimaliseringsproces. Is je interesse gewekt en wil je meer weten, ik ben bereikbaar op 06-83629427 of neem een kijkje op www.werfiad.eu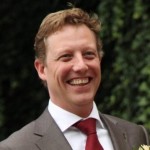 Managing Consultant at Proferus
https://treasuryxl.com/wp-content/uploads/2016/10/werkkapitaal2.png
200
200
treasuryXL
https://treasuryxl.com/wp-content/uploads/2018/07/treasuryXL-logo-300x56.png
treasuryXL
2016-10-24 08:30:54
2020-07-02 16:48:41
Efficiency, kostenbesparing en cash vrijmaken door werkkapitaal optimalisatie