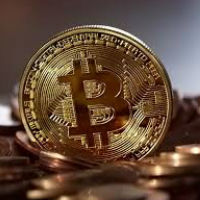 | 23-6-2017 | Olivier Werlingshoff | BNR | treasuryXL |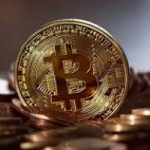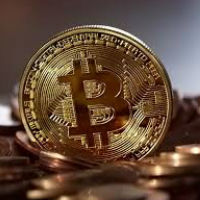 Een paar dagen geleden was op de site van BNR een artikel te lezen over de hype rond cryptovaluta. Onder cryptovaluta verstaan wij digitale munteenheden zoals bitcoins en etherum, soms ook alternatieve geldsystemen genoemd. Wij hebben onze expert Olivier Werlingshoff gevraagd hoe hij de situatie rond cryptovaluta inschat.
Cryptovaluta
BNR beschrijft de hype als goudkoorts en vraagt zich af, of het niet gaat om een nieuwe intenet zeepbel. Toezichthouder AFM stelt volgens BNR dat het grootste deel van de 'cryptovaluta's' de waarde voor de reële economie nog moet bewijzen. Ondertussen stroomt het geld de markt in. De bitcoin is nog altijd de grootste en kost nu 2750 dollar. Op 1 januari was dat nog 960 dollar. De nummer twee, ethereum, is gestegen van 8 dollar op 1 januari naar nu zo'n 397 dollar. Dit betekent dat de ethereum dus bijna 50 keer over de kop is gegaan in een half jaar tijd. Deze enorme rendementen trekken natuurlijk mensen aan. Maar de AFM waarschuwt mensen. Beleggingsspecialisten vrezen dat mensen die nog nooit een aandeel hebben gekocht, nu in cryptocurrencies stappen, zonder zich goed te hebben ingelezen. 'Hun doel is niet om te investeren, maar om snel rijk te worden.'  Maar dat lukt nu misschien niet meer. Het lastige van beleggen is namelijk dat op het moment dat werkelijk iedereen de kansen ziet en wil profiteren, het eigenlijk te laat is.
Olivier Werlingshoff geeft de volgende commentaar:
"Ik ben het eens dat de snelle stijging van de koersen van de Crypto Valuta een hausse is. In informele sfeer krijg ik meer en meer te maken met vragen of ik ook al bitcoins heb gekocht en hoeveel winst ik inmiddels gemaakt heb! Het lijkt heel erg op de gesprekken over internet gerelateerde aandelen eind jaren 90. Ook toen zag je snel stijgende koersen en dezelfde informele gesprekken ontstaan.
Nadeel van de bitcoin en andere cryptovaluta's is het  hoge risico dat ermee samenhangt. Zolang de volatiliteit hoog is zal het moeilijk zijn om deze te gebruiken voor zakelijke transacties. Ik ben van mening dat na een "shake out" een enkele zal blijven bestaan, de volatiliteit zal afnemen en mogelijk kan de cryptovaluta, die er dan wel nog is, dan pas gebruikt worden voor zakelijke transacties.
Maar eerst zal de zeepbel in waarde,  die is gecreëerd moeten knappen!"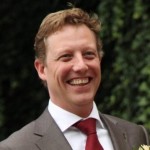 Owner of Werfiad
https://treasuryxl.com/wp-content/uploads/2017/06/cryptovaluta.jpg
200
200
treasuryXL
https://treasuryxl.com/wp-content/uploads/2018/07/treasuryXL-logo-300x56.png
treasuryXL
2017-06-23 07:30:11
2020-07-02 16:25:42
Cryptovaluta: Goudmijn of zeepbel?