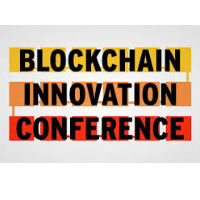 | 26-6-2017 | Lionel Pavey |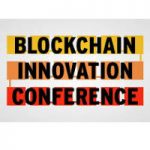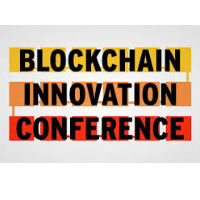 I had the distinct pleasure of attending this conference in an editorial role for TreasuryXL.
More than 50 speakers and 400 attendees ensured that there were many lively discussions and thought provoking statements made during the day.


So, what is Blockchain?
We keep reading about it, and I have a basic understanding of the concept, but this day enabled me to discover more. It is a distributed ledger, or even more simply put – a database; but a database with additional properties.
General characteristics include that they are independent, secure via encryption, either public or private, permanent, trusted, shared and decentralized.
What can Blockchain do?
As stated recently by Carlo de Meijer – another expert contributor to TreasuryXL – beyond the obvious applications relating to banking (payments and settlements), potential non-financial applications include intellectual property, health records, contracts, tax collection, voting etc.
What are the advantages of Blockchain?
Single source of truth – all data centralized and shared
Assets can be digitized
Transactions and data are secured via cryptography
Triple entry accounting – you, your counterparty and the Blockchain
Confirmation is at the ledger level
Third parties are known and trusted
Simplify processes
An imbedded KYC platform
Trust is organized at the transaction level and not the company level
Being able to focus on core competencies
Settlement can be against a utility or service and not a currency
Transparent and traceable
Reduction in fraud
Bespoke smart contracts
It is data-driven
What are the problems with Blockchain?
Cryptocurrency is small and pricing is volatile
Market is still immature
Has to be scalable to make it cost effective
Platforms must be sturdy and resilient
Proof and security of identity are major issues
A steep learning curve for all new entrants
Unknown platforms in the future – current providers may not exist in the future
Misunderstanding the purpose of the Blockchain – clients want solutions , not just Blockchain
Soundbites
True acceptance will only happen when a cryptocurrency is backed by Government/Central bank
Implications – overestimating in the short term; underestimating in the long term
Education needs to prepare for the social consequences and changes for the next generation
About 100 people own about 50% of all the Bitcoins that have been mined so far
Bitcoin is undervalued – in 10 years time it could be worth $500k – $1m per coin
Business topics
Financial institutions highlighted the need for validation and simple processes, along with being able to manage, track and protect trade transactions.
A good example of the application of Blockchain in banking was shown on an export/import case where much time was won by the use of shared documentation.
A practical application was shown relating to PGB (personal health budget). Clarity was created for the patient (budget holder), local authority, budget authority and the local care worker.
An example of managing contracts for real estate.
A French institute that collects data on sleeping patterns, to allow for better diagnosis.
A Chinese lending institute that assists in the financing of smaller entities within the supply chain.
Various discussions on the concept of "Pay per Use" and the "Sharing Economy".
Highlight
A simple question was asked – "Do you want to participate with us in a better future?"
This was the start of a very inspirational talk given by Jan Peter Doomernik from Enexis BV. After such a simple eloquent question, I was confronted by a slide entitled "Disruptive infrastructures towards basic income".
Despite my initial frustration at what I felt was an awkward title after such an uncomplicated question, I was intrigued how the 2 would come together. What followed over the following 20 minutes, was an insightful and visionary talk that showed how the world of the future could look like via autonomous assets creating basic income for people.
The link to the conference video can be found at https://blockchaininnovationconference.com/live/ and the film starts at 9:19:00
A shorter version of the slide show can be found at https://www.youtube.com/channel/UCZ_HUFBqz1fEgwNRXRZZbXg
I found the presentation to be engaging, challenging, compelling and provocative. The integrity and simplicity in his story were thought provoking and proof, if needed, that technology can change our lives in a very profound way. The beauty of it all was that solutions were proposed without being pushed into the background by monetary issues.
So what have I learnt?
Conferences should be organized via smart contracts on the Blockchain – they never stay within the agreed timeframe.
From a practical point of view, after having seen the presentations on trade finance, I started thinking about how could one financial solution be developed for all participants in a supply chain as opposed to every individual party having to arrange their own cost of funding due to the time lag between sale and settlement? I am sure there are already people working on that solution.
Blockchain is here to stay – it might get a different name and come with a different set of clothes on it but, essentially, it is here to stay. We will all have to learn to embrace it – our tried and tested concepts will change.
They say the future is bright – but with Blockchain and Bitcoin we will have to go mining. Now that is normally in the dark and below ground. A paradox!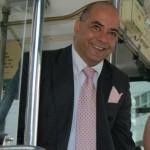 Cash Management and Treasury Specialist
https://treasuryxl.com/wp-content/uploads/2017/06/Blockchain-innovation-conference.jpg
200
200
treasuryXL
https://treasuryxl.com/wp-content/uploads/2018/07/treasuryXL-logo-300x56.png
treasuryXL
2017-06-26 10:46:33
2020-06-30 13:14:11
Blockchain innovation conference 2017- an inspiring event