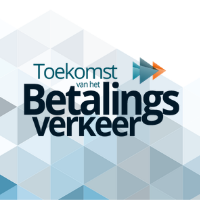 22-07-2020 | treasuryXL | Kendra Keydeniers |
Euroform will host the 21st edition of the Conference "Toekomst Betalingsverkeer" on Thursday October 1, 2020 at the Beurs van Berlage in Amsterdam.
"Toekomst Betalingsverkeer" is a major event in the Payment Business with round table sessions, keynotes and more.
It's time for big steps in the payment landscape!

What can you expect?
Expand your professional network with the attendance of 300 + strategic payment experts
Over 10 C-level speeches with topics like: Digital Transformation in Banking, FinTech, NextGen customer, New PSD2 Business Models, Blockchain Impact and Artificial Intelligence
20 round table sessions: EID, PSD2, Instant Payments, Cybersecurity, Cryptocurrencies, Data Driven Business Models
Young Professional Breakfast
Plenty of networking opportunities with Drinks & Bites
Program and Speakers
This year there are a total of 35 speakers with a diversity of expertise. You can see an overview of all the speakers of 2020 here.
To take a deeper dive into the full program you can view and download the agenda here.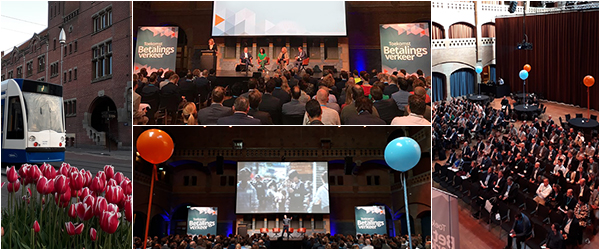 What happened in 2019?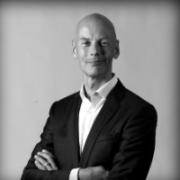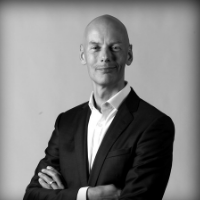 Pieter de Kiewit, Owner of Treasurer Search, visited the event last year and we asked him a couple of questions about the event:
Why did you attend the event 'Toekomst Betalingsverkeer' last year?
In my perception the developments in payments are diverse and frequent. Technology is making giant leaps. Consumer acceptance is slowly following. And the supplier landscape is shifting from traditional banks, to Fintech to dominant players like Apple, Google and Amazon. I hoped to gain further insight in what can and will actually happen.
What was your overall impression of the event?
Well organized, nice venue and professional. A nice mixture of keynote speakers, smaller presentations and roundtable meetings.
Did the event meet your expectations? And why?
Yes and no. I learned quite a lot and gained new insights. With my focus on corporate treasury I was surprised about the limited audience. All people I met were competitors in one way or the other representing banks, fintechs, tech solutions or payment service providers. There was some talk about consumer payments. I totally missed interest and understanding in the main client group of most people present: organizations actually doing and receiving payments. No Unilever, Belastingdienst, telco provider, e-commerce company or similar organization.
What is the best thing that you can remember of the event?
A keynote speaker informing us about technology in China. He told about a world I do not know about, where payments and doing business in general is very different and in many aspects ahead of us.
Will you attend this year again? If yes, what do you hope to learn and see?
If my schedule allows, yes. I would like to see a program similar like last year with further input for and from business to business clients of suppliers already present.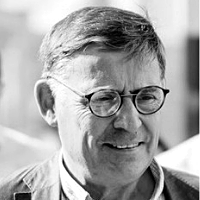 Last year, one of the treasuryXL ambassadors, Francois De Witte, chaired two round table sessions with the main topic: "The View of the Treasurer on Payment Transactions".
He wrote a recap of the event and the round table sessions, check his recap here.
Join the event with discount and register exclusive via treasuryXL
The registration fee to attend the event is € 849,00 per attendee.
We are happy to provide our readers with a 20% discount on your registration fee.
Make sure to use this exclusive link to register with discount.
I wish you a great event!
Kendra Keydeniers
Community & Partner Manager treasuryXL
https://treasuryxl.com/wp-content/uploads/2020/02/betalingsverkeer-200x200-1.png
200
200
treasuryXL
https://treasuryxl.com/wp-content/uploads/2018/07/treasuryXL-logo-300x56.png
treasuryXL
2020-07-22 07:00:07
2020-07-30 14:36:01
Conference "Toekomst Betalingsverkeer" rescheduled to October 1, 2020 | Future of Payments