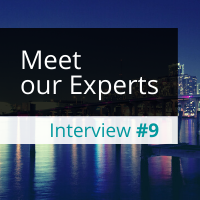 21-07-2020 | Vincenzo Masile | treasuryXL
Welcome to interview #9 of the 'Meet the Expert" series. This time we interviewed our Expert and Treasury Specialist Vincenzo Masile. He is an experienced international finance manager who lived and developed his career in Italy, The United Kingdom, Switzerland and The Netherlands. Currently, he lives in Amsterdam, and enjoys working with people from different countries.
His fields of expertise are:
Country Risk
Debt Collection
Project/Change Management
People management

We asked him 11 questions, let's go!
1. How did your treasury journey start?
Back in 2008 I was working as a credit manager for a large US agricultural commodities, ADM, at their cocoa operations in The Netherlands and I was asked to spend six months in Switzerland at the newly created treasury hub.
2. What do you like about working in Treasury?
I enjoy the variety of the tasks and the communication with the different company stakeholders.
3. What is your Treasury Expertise?
Cash Management, People Management, Project Management, FX, Reporting, Banks Relationships
4. Do you have examples of risk mitigation, creation of opportunities and/or cost savings?
I was the PMO of a hedging project at Netapp for the EMEA region back to 2012. Cost savings opportunities were identified improving the process accuracy on Oracle 11 and simplifying the reporting to corporate.
At Affidea I changed the cash flow forecast reporting moving from a fully manual version to a partial automated version. This change generated time saving and more accuracy.
5. What has been your best experience in your treasury career until today?
On April this year I completed an eighteen months assignment at Affidea B.V., a Dutch pan-European medical healthcare and I worked mainly from their finance ops in Budapest and occasionally from their holding office in Amsterdam.
It was a very interesting and valuable experience.
6. What has been your biggest challenge in treasury?
Lack of cash visibility especially at country level has been one of the biggest challenges I had to face to.
7.

What's the most important lesson that you've learned as a treasurer?
A treasurer has a watchdog role over all aspects of financial management and indeed cash will be always the King!
8. How have you seen the role of Corporate Treasury evolve over the years?
Treasury evolved from a traditional finance role into a business enabler supporting the company growth. In that respect effective communication & collaboration across different areas of business is the key.
9. The coronavirus is undoubtedly an unprecedented crisis. In general, can you elaborate on the impact this virus has on treasury from your perspective?
My view here is that treasurers should take the following steps going forward:
Cash flow management:  This is even more critical as we move beyond COVID-19
 Determine cash availability: Enables informed decisions around liquidity and cash flow, debt, FX exposures and payment priorities
 Scenario testing: Ensures understanding of preparedness for shocks
 Engage with relationship banks: Opportune time to partner with banks to fast track digital adoption of tools that provide visibility, efficiency, fraud control etc.
 Digitize manual processes: Ensures enhanced controls are put in place where manual payments remain – to mitigate cyber and fraud risk
 Monetize inventory: Inventory may be temporarily surplus to requirements because of demand gluts or supply chain disruption
10. What developments do you expect in corporate treasury in the near and further future?
Technology will play a major role in the future and this can be only beneficial to corporate treasury. Payments platforms, Fintech, Trade finance blockchain solutions, outline that the future is already here.
11. What is your best advice for businesses without a Treasurer?
It depends on the size of the company but generally speaking I strongly recommend to have on board a treasurer.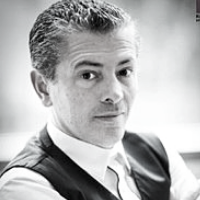 Treasury Expert/ Credit Risk Manager
Does your business need support in Treasury or a Treasury QuickScan?
https://treasuryxl.com/wp-content/uploads/2020/07/9.png
200
200
treasuryXL
https://treasuryxl.com/wp-content/uploads/2018/07/treasuryXL-logo-300x56.png
treasuryXL
2020-07-21 07:00:40
2020-07-16 15:53:41
Meet our Experts - Vincenzo Masile