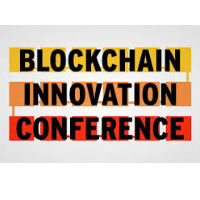 | 20-06-2017 | treasuryXL |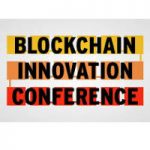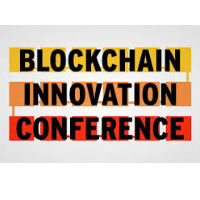 On June 22, 2017 the Blockchain Innovation Conference 2017 opens its doors in Amstelveen, near Amsterdam. The event will bring together around 50 speakers and 400 national and international pioneers from start-ups, the corporate world and government, to discuss the radical changes Blockchain technology is bringing to all activities that rely on trusted third parties.
What to expect?
The cypto world is on fire: Ether went up 30 times but is now going down for the first time in weeks! Has the crash begun? Blockchain investor Tuur Demeester is sceptical. Current events and long term implications will come together at the conference. What more to expect?
The crypto currency world shows over 200% growth in the last 5 months! We have 50 national and international speakers including Ling Kong (China Foxconn blockchain), Wiebe Draijer (Rabobank), Mathieu Galtier (healthcare), Torsten Dahmen (RWE energy) and Mark Buitenhek (ING) who will give their insight on this and other implementations of blockchain. The complete program is now online on our website.
It will be packed!  There are only a few tickets left.
Blockchain Growing Pains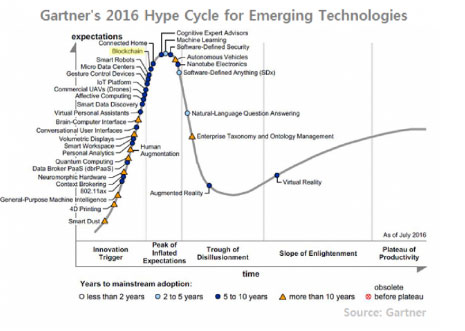 Reality versus expectations
Gartner puts Blockchain on top of the hype cycle – at the peak of inflated expectations. Right now, every problem in every industry can be fixed with Blockchain technology! Is it a matter of belief? We will investigate the growing pains of the Blockchain, what can go wrong, and what we should question. Industry analyst David Birch wooed the audience in 2016 with a talk about Identity & the Blockchain. He returns to the event in 2017 with a keynote, titled "Blockchain is not a technology, it's a religion".
Hot issues
Other topics on the agenda for the 2017 event: the governance issues in the public bitcoin blockchain which are reaching boiling temperature with the coming core and unlimited fork and the aftermath of the Etherium fork. The rise of the private blockchains in fintech, insurance, energy, government and other industries.  The decisions main players in this field take now will decide our future paths. Long time Blockchain Entrepreneur and investor Marc van der Chijs, founder of Global Data Chain, will share his analysis of industry developments.
Private versus Public debate
Will public Blockchain technology lead, or are private Blockchain initiatives more likely to prevail? Will the corporate world take the lead or is innovation more likely to come from government or public initiatives? What role does economic uncertainty play?
Case studies
The blockchain is the basis for a new trust paradigm, which will affect processes in a wide range of industries. From banking, insurance and credit ratings, to manufacturing networks and energy markets, from tracking and tracing of copyrighted materials, to connected cars and secure health records, in all these areas the blockchain will be a catalyst for the creation of new decentralized applications.  We will take a close look at practical examples already in place.
Gartner
Gartner published reports on Blockchain. A Gartner consultant is invited.
Program
7:00   –  Early registration
7:30    – Breakfast sessions: "Blockchain for Dummies"
Everything you need to know to follow the conference and have a meaningful discussion. If you, like 99% of the population, have heard of words like bitcoin, blockchain, ether, mining, proof of work, cryptocurrency, decentralized ledger, ethereum and DOA's, but have not yet a really clear idea of what it means and why it is so important then BE THERE!
Breakfast tables
The partners of the BIE will offer breakfast sessions with the keynote speakers  for an open exchange between the experts and a small group of invites.  Speakers: Simone Vermeend (Author Blockchain – the technology that changes the world radically), Vincent Everts & Joël Happé,  Paul Bessems (75min)
8:00   – Registration
8:45   – Session 1: Opening Conference
10:30 – Coffee break
11:00 – Session 2: Keynote presentations and debate
12:30 – Lunch
13:30 – Tracks: Government, Business and Technology
15:15 – Break
15:45 – Final session: Closing talk
17:30 – Networking drink
For more information please click the button.
[button url="https://blockchaininnovationconference.com/#home" text="More information & registration" size="small" type="primary" icon="" external="1″]
[separator type="" size="" icon=""]
https://treasuryxl.com/wp-content/uploads/2017/06/Blockchain-innovation-conference.jpg
200
200
treasuryXL
https://treasuryxl.com/wp-content/uploads/2018/07/treasuryXL-logo-300x56.png
treasuryXL
2017-06-20 07:30:04
2017-06-20 07:30:04
Blockchain Innovation Conference 2017