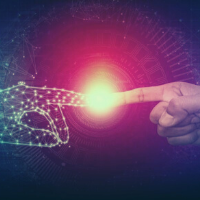 | 31-03-2020 | Carlo de Meijer | treasuryXL
The sudden emergence and rapid but uncontrolled worldwide spread of the Corona virus shows us the failure of existing healthcare surveillance systems to timely handle public health emergencies.
Though improvements in healthcare surveillance have been realised, these still fall short in preventing pandemonium. Lack of necessary steps taken to ensure containment and tracking of the virus have aggravated the situation.
Blockchain technology is increasingly been mentioned as a tool to assist with various aspects of containing the outbreak. Could the use of blockchain in the health care industry help to prevent future pandemics?

Outdated health surveillance systems
Preventing, and controlling diseases that have epidemic potential is a major public health activity. Many surveillance systems are used to track potential new diseases and control existing diseases. Though governments are doing everything in their power to contain the spread of the Corona virus, their fight is hampered by difficulties in the timely sharing of information with local and international health enforcement agencies on the ground.
Unfortunately, many of these systems are outdated, hard to access, or inaccurate. China's current disease surveillance system for instance is an updated version of a system that is five decades old. And there is the privacy and security issue when using centralised healthcare surveillance systems. Time however is of the essence when dealing with outbreaks of this sort of deadly diseases.
Main issues
Epidemiologists who study how diseases spread, are being faced with the task of gathering, verifying and cleaning data in an efficient manner.
Privacy and security issues, language barriers, the sheer distance between the geographical location of an outbreak, cultural differences, and many other factors are issues that slow the transmission and exchange of necessary information.
Non-optimal data management
There is the data management issue. Containing the Corona virus could come down to a question of data management. Gathering data, verifying that data, and then cleaning up that data however is far from optimal. Epidemiologists need high-quality data to model viruses; with models, they can provide governments with recommendations about how to contain the disease. But that data is hard to get or its integrity cannot be verified, thus of no use to epidemiologists.
Underreporting
As a result of that the current infection and death statistics are speculated to be much higher than reported. The coronavirus outbreak has raised concerns over the Chinese government underreporting the number of infected and deceased. This underreporting can be caused by many disruptions in the system, such as the lack of data transparency.
But also a shortage of testing kits reduces the number of confirmed cases, and deaths can be attributed to other causes. Unfortunately, it is impossible to know just how serious this outbreak really is without access to a secure, decentralized surveillance system.
Political Complications
And there is the issue of national centralised surveillance systems not talking cross-border. Diseases can spread quickly across political borders. Traditional systems run by governments can miss outbreaks because they happen across physical borders. A decentralized system is the fastest way to report outbreaks.
Lack of innovation in healthcare systems
In many countries healthcare surveillance systems lack innovations, caused by low investments in new technologies leading to less effective healthcare systems. This notwithstanding the upcoming of new technologies including artificial intelligence, big data management and blockchain.
Blockchain could be of help
The time to build borderless solutions based on decentralized technologies has come. Highlighting the need for numerous improvements in the health care sector, the U.S. Department of Health and Human Services' Office of the National Coordinator for Health Information Technology issued a Shared Nationwide Interoperability Roadmap requesting ubiquitous, secure network infrastructure; verifiable identity and authentication of all participants; and consistent representation of authorization to access electronic health information.
Hereblockchain could offer ways to improve many public health activities associated with preventing and controlling diseases. Blockchain powered solutions could address and tackle various aspects of the issue. Blockchain technology has the ability to improve health, access to information, supply chains and many more.
These expectations are based on the key aspects of blockchain technology, such as decentralized management, immutable audit trails, data provenance, and robustness. Additionally, multiple nodes in a permissioned blockchain have the ability to share and report vital data instantly, while complying with data privacy and security regulation
Blockchain use cases
Blockchain could be used to improve a variety of health care-related processes, including record management, healthcare surveillance, tracking disease outbreaks, management crisis situations and many more.
Record management: single source of information
Containing virus should be looked at as a data management issue. The biggest opportunity for blockchain in the healthcare industry is as a single source of truth for the data provenance, as the whole world is fighting against this outbreak. It could be used for record management purposes, to manage real-time data and importantly, to ensure its integrity, while identifying and eliminate misinformation about the Corona virus.
In emergencies like these, there are high numbers of incoming data, "with not many hands on deck to manage the same". With the use of blockchain, data collection will become automated and immutability of the ledger makes it impossible to alter any of the records.
By using blockchain technology one could be able to securely manage health records, ensuring interoperability without compromising patient privacy and security. Those records could include patients' data, treatments given, and any progress detected. Blockchain will also make sure that data are archived and protected by any unauthorised access, but still keeping it available for the whole healthcare system.
It will enable users to see all the data and trends on the virus in real-time including all information about confirmed cases of infected, death toll, recoveries, etc. The exponential growth of connectivity and the access to the wealth of data it offers  would allow health officials to quickly track the spread of disease, giving vulnerable populations vital information. All this information can be used by research labs working on a vaccine.
Blockchain healthcare surveillance system
Blockchain can also be used for surveillance purposes. A blockchain healthcare surveillance system can provide the means to prevent and control future outbreaks. A permissioned blockchain surveillance system would allow local and national health agencies to access the surveillance data.
A global blockchain surveillance system could easily reach areas where connectivity is poor, and costs must be kept low. Local practitioners can receive real-time information on surrounding areas, regardless of governmental or political barriers. In addition, global organizations like the World Health Organization could access the data. Because the system is decentralized and secured through blockchain, data remains secure and multiple organizations can report the data.
Tracking infectious disease outbreaks
Blockchain could be used for tracking public health data surveillance, particularly for infectious disease outbreaks. Increasing transparency will result in more accurate reporting and more efficient responses. They would allow for rapid processing of data, enabling early detection of infections before they spread to the level of epidemics.
Blockchain can help develop treatments swiftly, and help with management when pandemics do occur. This could enable government agencies keep track the virus activity, of patients, suspected new cases, and more.
They could also use the blockchain to track down where the virus originated, probably It could enable doctors to review patients' symptoms and monitor diagnostic data in real time, integrating patient history information. Information can be collected in a distributed way and have that information available to different parties, including authorities such as the WHO.
Management crisis situations
Blockchain technology can not only help in keeping track of the virus and outbreak activity. Blockchain could also be used to better manage pandemic situations and the dissemination of treatment. It could instantly alert the public about the Corona virus by global institutes like the World Health Organization.
It could instantly recommend a course of activity should an outbreak be detected. Using blockchain could enable to provide governments with recommendations about how to contain the virus. It would offer a platform where governments, medical professionals, health organizations, media, and all the concerned parties can update each other of the situation and prevent worsening of the same.
Securing medical supply chains
The blockchain could also be used for "track and tracing" of medical supply chains. Blockchain has already proven its success as a supply chain management tool in other industries. Blockchain-based platforms could be used to enable the review, recording and tracking of demand, supplies and logistics of epidemic prevention materials. As supply chains involve multiple parties (from donors and recipients, to warehousing and delivery logistics), the entire process of record and verification by each party is tamper-proof, while also allowing anyone to track the process.
It could help streamline medical supply-chains, ensuring that doctors and patients have access to the tools when they need them and preventing contaminated items from reaching stores. A blockchain-based system could ensure vaccines, testing equipment, and other relief efforts are sent to the right places at the right times and in the quantities needed, and have that recorded. Securing the supply chains of these valuable resources could have life-saving effects. Combined with a surveillance system, a blockchain supply management system could change the way the world responds to epidemics.

Prevent zoonotic diseases
Zoonotic diseases like Corona could be caught in animals before they make the jump to humans if veterinary field records were kept on a blockchain surveillance system. Because many animals are migratory – so not staying in the same area – a decentralized blockchain system would allow for greater collaboration and transparency across the world. Diseases could be "flagged" and eliminated in animal populations before they make the jump to humans.
China and blockchain
Chinese organizations are trying to implement blockchain-based solutions to combat the Corona virus and reduce its economic impact on the country. They have rolled out a number of applications for immediate and emergency use, to fight the spread of the corona virus in public institutions, hospitals, universities and the financial sector. These are touted as performing a variety of different functions.
These blockchain solutions are already being used by local authorities to manage identity information and donation platforms. Additionally, multiple countries world-wide are employing blockchain-based tools to track patients diagnosed with coronavirus and identify the people who might have been infected. The apps are designed to ensure people's privacy, identity, and medical records using the blockchain against Corona virus and other medical conditions.
HashLog
One of the interesting applications is HashLog, a solution launched by Acoer, a developer of blockchain-enabled applications for public health and global health organizations, to fight against the deadly coronavirus.
The HashLog visualisation engine interacts in real-time with Hedera Hashgraph's distributed ledger technology to ensure real-time logging and data visualization of the spread of the disease. With the help of public data from the US Centres for Disease Control (CDC) and the World Health Organization (WHO), Acoer's Hashlog Dashboard is capable of providing real-time information for tracking this epidemic. For example, this application is tracing people traveling to and from the country, to pinpoint patients and prevent further infections.
"HashLog allows for the real-time visualization of coronavirus data and trends. This includes the overall number of cases globally, rates of deaths and recovery per infections (where we have reliable data), cases filtered by country, as well as Google trends by interest and region on Corona virus." Acoer's CEO, Jim Nasr
This should help epidemiologists verify the integrity of records that have been uploaded to their analytics systems. Each transaction is recorded through a verified hash reference on Hedera's ledger, meaning epidemiologists can trust data to be legitimate. This allows researchers, scientists and journalists to understand the spread of the coronavirus and its trends over time through visuals presented on Acoer's HashLog dashboard.
IBM Food Trust
This is not the first time blockchain is being applied to track diseases. There have already been a number of initiatives using blockchain and distributed ledger technology to track the origins of food, for example. The IBM Food Trust has been using blockchain to help improve food safety by managing and conducting food tracings in order to identify sources of contamination for occurrences of Salmonella. By being able to identify the cause quickly and effectively, it is much easier to contain the problem and treat it at the source.
Blockchain preventing pandemics: not yet?
Presently, the authorities all over the world are trying their best to contain the Corona virus as it has shown the potential of turning into a pandemic. And that is where blockchain can help. We have seen that disease outbreaks can happen at any time, anywhere on the planet, with little or no warning. These are natural events that have occurred in the past and will re-occur in the future.
Blockchain will not prevent the emergence of new viruses itself. But what blockchain can do is create the first line of rapid defense through a network of connected devices whose only purpose is to remain alert about disease outbreaks. The use of blockchain can help prevent pandemics by enabling early detection of epidemics, fast-tracking drug trials, and impact management of outbreaks and treatment.
With easy access to such data, the containment of an outbreak becomes manageable and is of great help to the health authorities as well. This instant response capability can represent the difference between quick containment and global contagion.
While blockchain holds promise for the health industry, analyst warn a number of issues, including data standardisation, costs of operation and regulatory considerations, still need to be addressed before this technology is suitable for wide adoption. But with this serious Corona virus pandemic a number of these considerations could be solved rather quickly.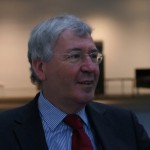 Economist and researcher
https://treasuryxl.com/wp-content/uploads/2020/03/blockchain-covid19.png
200
200
treasuryXL
https://treasuryxl.com/wp-content/uploads/2018/07/treasuryXL-logo-300x56.png
treasuryXL
2020-03-31 07:00:40
2020-07-06 14:15:12
Blockchain and Corona virus: could it prevent future pandemics?