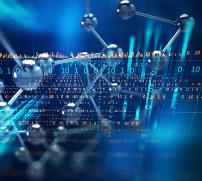 | 21-06-2019 | Carlo de Meijer | treasuryXL
In many countries Small and Medium-sized Enterprises (SMEs) are the backbones of their economy. Their role is crucial to worldwide economic and social developments, with more than half of the overall world population working in such companies. In the Netherlands for instance, more than 90% of the Dutch companies are SMEs and together they produce 60% of the added value of the Dutch Economy. SMEs however are confronted with a number of important challenges. including limited access to bank loans, inefficient procedures and lack of information necessary to conduct business efficiently.
While most people relate blockchain to large companies, blockchain also opens new opportunities to SMEs in every sector to solve existing challenges and enable them to optimise their business and develop new business models. Up till recently there were several obstacles which led to slower adoption of blockchain and other distributed ledger technologies by SMEs. But that is changing.
Let's have a look!
SMEs and present challenges
Despite their status as the backbone of any major economy, SMEs face many challenges. They have a great problem in finding  financing, scale their operations, process payments and recruit other ancillary services that are both necessary to grow or go global. For emerging economies, increasing access to credit is key to generate of new jobs and economic growth.
 A big problem for SMEs, esp. for beginning entrepreneurs is to get a loan from banks for starting or growing their business. This is why many of the new or ongoing small and medium-sized businesses disappear. Almost 30% of SME companies shut down in the first three years of operation due to lack of funding.
Since the banking (credit) crisis of 2008, banks are inherently risk averse, so their tolerance for SME lending has become relatively low. Last year's report from the World Bank estimated that 70 percent of small, medium, and micro-enterprises are unable to access the credit they need. While the global demand for SME credit stand at $2,38 trillion, the truth is, only a fraction (about 15%) of businesses actually get the loan that they request from banks.
 Another challenge for internationally operating SMEs is to get trade finance. Trade financing, much like many forms of credit providing, is a key component of the success of SMEs, but that key is not always easy to obtain. SMEs face lots of hurdles in their quest for funding, especially when it comes to accessing traditional trade finance products. Trade has changed dramatically in the last 10 years. But trade finance has not. The $1.5 trillion trade finance gap is driven by data shortfalls. The industry is still heavily paper-based and follows outdated processes and procedures. Typical trade finance operations are as a result still time-consuming, bureaucratic, and simply too expensive for new SMEs. This disproportionately impacts small- and medium-sized firms and firms in Asia and the Pacific.
 Inability to bring in capital continues to cause enormous harm to small businesses–stifling growth and causing cash flow difficulties. In fact, 40 percent of small businesses reported cash flow issues within the past year. Businesses need cash flow to pay for materials, start the production process, pay employees, or cover any other business expenses. For smaller companies a late payment can be the difference between success and failure.
Limited alternative financing
 These SME companies nowadays often turn to alternative forms of financing to obtain funds and ease their cash flow issues. In recent years, the peer-to-peer (P2P) lending system emerged as an alternative to the bank loans. And this segment is growing. Crowdfunding has also emerged to fill the gap in the market, but is mainly focused on technology start-ups. This new funding route is closed to most SMEs from other sectors.
Personal identity and data control are major concerns for online retailers as most of the interactions between customers, and online retailers are controlled via usernames and passwords stored in centralized platforms. Such platforms are vulnerable to hacking, and user data can be accessed and misused by hackers. Next to that people can easily falsify documentation and identity proofs.
Adoption of new technologies
 Another major challenge for many SMEs is how to deal with new trends in digitalization and automation. While large corporates often have the resources to react promptly, experiment and develop new products and services and thus benefit from the new technologies like blockchain, this is not the case for many SMEs.
This while they are experiencing problems for which these solutions including blockchain could be a solution. Many small- to medium-sized companies find it difficult to get started with new technologies since the scale of SMEs is often too small, among other reasons. Most SME's miss the manpower, skills and knowledge to develop new strategies on such new trends.
Use cases
Blockchain presents itself as a solution to these challenges. This technology could solve the problems in the areas of funding and trade finance. Though it makes sense to use blockchain for money-related businesses, they may also be used to solve many of their inefficiency problems. Safe and secure data transactions and smart contracts may optimise supply chains and improve client satisfaction by automated services.
Blockchain could became a game-changer for SMEs that are looking to expand abroad in their search for trade finance. Trade finance products are being made more efficient due to transparency and the consensus mechanisms that replace multiple instances of verification and checking.
A new study by the World Economic Forum and Bain & Company shows that blockchain technology could play a major role in reducing the worldwide trade finance gap, enabling trade that otherwise could not take place. Another finding is that the impacts would be largest in the emerging markets and for SMEs which may display the use of the technology beyond well-established markets and corporations.
The Asian Development Bank forecasts the global trade finance gap currently stands  at $1.5 trillion, or 10% of merchandise trade volume and is set to grow to $2.4 trillion by 2025. But the results from the new study shows the gap could be reduced by $1 trillion using blockchain technology efficiently.
Blockchain technology may also contribute to solve the problem of getting supply chain finance. A bigger segment of the market is nowadays building open account solutions. But because of the difficulty in tracking how deep the supply chain is, often financing is only offered a few tiers deep. As blockchain is much more flexible with data than existing digital systems, this technology opens up the possibility of this level of financing.
On blockchain, both suppliers and buyers have access to necessary transactional information in real-time. Every step of the supply chain process is time-stamped and verified by all parties, meaning that information is accurate and immutable. This added level of visibility may also mean that businesses will have more invoice financing solutions available, too. This transparency may result in faster transaction processing improved cash flows for suppliers, and potentially better rates from invoice finance providers.
One of the most attractive features that blockchain has is the potential to offer SMEs smart contracts, which not only define the terms and penalties around an agreement in the same way that traditional contracts do but also automatically execute and enforce those pre-agreed terms and conditions (but without the need for middlemen). Many labour intensive and expensive business processes can easily being replaced at little cost.
The largest opportunities could come from smart contracts, single digital records for customs clearance. Smart contracts can represent an invoice, or any similar financial document, and be used as collateral to support a loan. They would help mitigate credit risk, lower fees and remove barriers to trade.
To avoid the initial development costs of building on Ethereum, there are already blockchain companies like Confideal and dApp Builder that make it easy to create and launch a complete smart contract portal with just a few clicks.
Blockchain technology has the potential to completely "reinvent the wheel" when it comes to SME funding. Blockchain could help revive peer-to-peer lending practices that has emerged outside of the regular banking system, by digitizing what was once a manual process.
Through disintermediation, blockchain makes it significantly easier and faster for small and medium-sized companies – not just technology start-ups – to raise funds through equity. The removal of these barriers reduces the need for complicated paperwork, while the automated nature of the process may mean that  commissions, excessive brokerage fees associated with selling shares, and other overheads can all be left behind.
Another area where blockchain could become a game changing factor is in the area of online identity verification. A growing number of SMEs do their business online triggering demand for increased online security. The risk of identity theft and fraud could be eliminated with the use of a decentralized identity, such as blockchain. It allows a more effective and reliable form of identification of a person without the requirement for third party involvement. As well as the benefits in terms of the reliability of the verification, the speed at which checks can be performed is much faster. This can help businesses speed up processes and make them more reliable.
SME-focused initiatives/projects
To address the various challenges for SMEs in their search for blockchain solutions, a growing number of SME-focused initiatives have been launched.
One of these programs is Blockchers, as part of the European Horizon 2020 project. Blockchers is a project that will facilitate the revolution of blockchain and other distributed ledger technologies (DLTs) across European SMEs. It is an acceleration process for SMEs and start-ups to build real world use cases of blockchain technologies, thereby financing real world use cases of this technology in traditional sectors.
One of the main goals of Blockchers will be fostering the matchmaking among traditional SMEs and potential DLT specialists, as technology providers, and "sensitize about the benefits and opportunities around DLTs to implement real use case scenarios in a variety of verticals".
Alastria Blockchain Ecosystem has been chosen by the European Commission as the technological partner for the Blockchers Project. They will  provide the blockchain infrastructure to the start-ups participating in this EU Project, developing blockchain solutions to SMEs.
To make sure SMEs can experiment "if and which blockchain solution will help to tackle the problems in their activities", Bax & Company, a leading European innovation consultancy, has set up the project Blockstart. The aim of Blockstart is to increase the competitiveness of SMEs in the health, agro-food and logistics sectors by providing business support, identifying and testing business opportunities from blockchain innovations. Working together, the partners that will form an international ecosystem of business networks, incubators and blockchain experts, will test the market readiness of different blockchain solutions in real-life settings. Blockstart will help small- to medium-sized enterprises (SMEs) strengthen their competitive positions through the use of blockchain technology.
And there is the project of RDM Knowledge Center and Sustainable PortCities in cooperation with Windesheim University of Applied Sciences, to investigate the opportunities for SMEs in the Dutch logistics sector to benefit from logistics applications of blockchain. In the project SMEs active in cold chains, the pharmaceutical industry, transport, forwarding and warehousing are involved.
They try to give answer on questions that SMEs ask, including: what are the consequences of blockchain for their business model?; what kind of knowledge should they have about the potential of blockchain?; could blockchain technology improve their logistic processes?; and, how can blockchain technology create added value for their company?
Singapore blockchain company PLMP Fintech has launched the Blockchain Technology Creatanium Centre (BTCC). BTCC is a blockchain centre, focused on accelerating the blockchain ecosystem for Singapore small and medium-sized enterprises (SMEs) across various industries, allowing businesses to compete on a global level and increase efficiencies in operations and funding. BTCC will also provide education and development as well as house a blockchain and ICO ecosystem.
Similar centres are planned for Indonesia and Thailand.
SME-focused blockchain platforms
Furthermore, to help increase blockchain's adoption across multiple industries and enlighten businesses of the technology's potential, a large number of open source collaborative blockchain platforms have been created such as Hyperledger, Ethereum etc. Their main goal is allow enterprises to build customised blockchains that would answer specific needs instead of letting companies solve issues on their own. In recent years also platforms specific focused on SMEs have been launched such as We.Trade, Karma and others.
We.Trade platform (trade finance) 
Nordea has launched a blockchain-based platform designed to make it easier for SMEs to trade with other companies in Europe. The we.trade platform, a blockchain network for trade finance, is available to all Nordea SME customers, with trading controlled through a set of rules designed to bring security to the process.
The new offering is built on the we.trade platform developed by a group of 12 banks using IBM blockchain technology. The aim of the project is to simplify trade finance processes for SMEs by addressing the challenge of managing, tracking and securing domestic and international trade transactions by connecting all of the parties involved (i.e. buyer, buyer's bank, seller, seller's bank and transporter), online and via mobile devices. Providing more companies more efficient access to trade financing and credit across Europe will allow them to grow their business by expanding into new markets and forging new trading partnerships.
Karma (Russia), launched early 2018, is a true P2P platform which is fully decentralized. By design, the platform is a unique enabler that gives SMEs access to additional liquidity. Based on the blockchain technology, it enables users to invest in any SME. The platform offers its users a wide spectrum of investment opportunities. One of the features that make Karma "stand out of the crowd" is its ability to let investors lend to SMEs anywhere around the world.
Traxia is a decentralised global trade finance platform. The proposed new blockchain-based system used to assess the creditworthiness of SMEs, will build a bridge between the banks, the SMEs and the data provider.
By using the blockchain, and smart contracts they will be able to offer transparent, fast, and not so costly transactions for small businesses. Thereby solving the long waiting problem by allowing for a transparent platform for invoice trading designed just for SMEs.
The loan system will connect technology to how people think and behave to determine who is credit-worthy. The system will link alternative payment data to accounting certificates to mobile and social data to psychometrics. The alternative payment data thereby looks at utility payments, rental payments and accounting certificates.
Blockchain identity platforms
Already, a number of blockchain-based companies are taking advantage of blockchain's identity tools. Its decentralized nature and security features to provide better and more transparent identification tools, offers a way for customers to identify themselves and have access to certified documents and notaries as well as a marketplace for customers to purchase services and products.
Instead of buying expensive, centralized server architecture or "paying hefty fees" to companies like Amazon Web Services or Google, a comprehensive start-up CEO might instead choose to rent custom-sized decentralized hosting space from a blockchain platform. This provides increased data integrity and a more efficient cost plan as well.
Other blockchain-based platforms for SMEs
A group of 11 Indian banks have teamed together to unveil the nation's first blockchain-linked funding for SMEs. The goal is to revamp lending for "default-prone small firms", by helping bring forth the virtue of transparency. The blockchain network will allow the banks to access public credit data so they can reduce risks when offering lending. In 2018, the Hong Kong Monetary Authority (HKMA) embarked on a similar undertaking and launched eTradeConnect. The blockchain-powered platform was aimed at solving the various challenges that hamper the link between banks and SMEs.
Later that year, the Abu Dhabi Global Market, another multinational financial hub located in the United Arab Emirates, entered into a joint agreement with HKMA and Singapore's central bank. They aim to create a blockchain-powered, cross-border trade and finance platform for SMEs hassle-free access to funding.
What advantages may blockchain bring for SMEs?
Blockchain has the potential to offer a lot of distinct advantages to small and medium-sized businesses, such as trust, speed, more safety and security as well as risk reduction in terms of lesser identity fraud and hacking, thereby reducing time and unnecessary costs.
This may enable them to solve the cash flow problem, the paperwork issues, as well as the problem to go global (thanks to the globality of blockchain platforms), preventing them from going bankrupt.
First of all the risk of getting no funds at all will be greatly reduced. Because there is no doubt about when funds will be released, companies can deliver services in time knowing that funds will always be available when they should be. Payments for goods from distant buyers and payroll to overseas employees may become easier and can be completed at a fraction of the current costs. As a result, it can help bring products and transactional services to market quickly and inexpensively.
More safe and secure transactions
Security and transparency will also prove to be value-added benefits of blockchain for businesses. For SMEs with global aspirations, blockchain technology using secure communication techniques may guarantee more safety and security in their transactions.
The blockchain technology will assist firms to overcome problems associated with asymmetric information, collateral requirements, a lack of sufficient credit reporting agencies and internet data security and cybercrime. Blockchain technology thereby ensures safe, automated and efficient data transactions that may be used in the exchange of private information, or monitoring goods in transport or tracing the origin of food products.
More cost efficient processes
To make their processes more efficient , blockchain applications will definitely streamline business processes and offer a great potential for reducing costs and complexity of processes.
Significantly reducing overhead costs is a major advantage for small businesses hosting services on the blockchain. Using blockchain means reducing the amount of resources and time entrepreneurs put in for administrative tasks. This may contribute to offload the traditionally high costs of security, Know Your Customer (KYC) protocols, data storage and other overheads.
Apart from significantly reducing the investment that founders must make in these support activities, the cost savings can be passed onto customers to make prices more competitive. This may allow SMEs worldwide to compete on a more level playing field.
What are SMEs already doing?
A study conducted by the Emory University (US Atlanta) in collaboration with Provide Technologies and Aprio claims that the small and medium enterprises are investing twenty-eight times more in blockchain than large enterprises. The report furthers that most of the blockchain-based projects are aimed towards business process automation while authentication and compliance are the second and the third most significant blockchain usage across the globe. The report also marks that the payments industry stands fifth when it comes to blockchain adoption whereas, identity management and market place governance follow the top tier applications very closely.
There is a growing community of innovative start-ups that are developing SMEs focused blockchain solutions. However, the sectors in which DLTs really make sense, besides fintech, could be those in which existing SMEs do not (yet) have enough knowledge on how DLTs work nor how they could uptake these technologies (traditional SMEs).
Need for regulatory framework
Blockchain SMEs face uncertain regulation that limits their scope of action and imply a risk for their growth. The real challenge, going forward, will be the legality of smart contracts, and a global regulatory framework needed to establish true peer-to-peer lending across borders; just because it is legal in one country, does not make it so in the next.
A "good" regulatory framework should bring more clarity, fostering the uptake and prevent from fraudulent actions such as those linked to the anonymity of users in transactions. In the meantime, the power and potential of blockchain and smart contracts is increasingly being recognized across the business and political spectrum. While it may take regulators some time to catch up, broader adoption will lead to sensible regulation.
Forward thinking
Looking at these advantages, it is easy to see why a growing number 0f entrepreneurs  in the SME world is willing to invest more into blockchain. With the blockchain and related services such as smart contracts, the SME world may expect to see a total transformation of how they nowadays do their business. Blockchain will make international dealings more conducive for SMEs and may allow them to compete in ways that are unthinkable today.
Blockchain is however still in its early stages. The mass adoption of blockchain by SME companies has not yet started, and widespread adoption will take time. For this to happen, the biggest obstacle is getting more businesses to build on blockchain and drive customers toward these solutions. This asks for trust.
Trust will be built over time, and in order for the promises to become a reality, some businesses must start trusting the process. Proving to the world that there is a lot of opportunity in using the blockchain for absolutely everything related to business.  Given how this technology could boost trade by more than $1tn in the next ten years, according to World Economic Forum, this may be a call-up to the big blockchain companies to come up with SME friendlier solutions.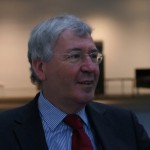 Economist and researcher
https://treasuryxl.com/wp-content/uploads/2019/06/Blockchain-2-202x181.png
181
202
treasuryXL
https://treasuryxl.com/wp-content/uploads/2018/07/treasuryXL-logo-300x56.png
treasuryXL
2019-06-21 07:00:03
2020-01-21 15:44:41
Blockchain: Game-changer for Small & Medium Enterprises?