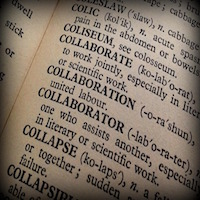 | 10-08-2018 | Jan de Kroon | treasuryXL |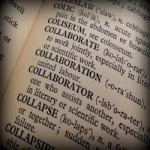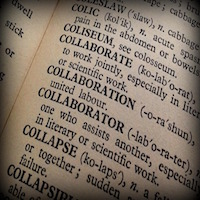 De treasurer en de controller zouden twee handen op dezelfde buik moeten zijn, maar de vraag is of dat in alle, of zelfs de meeste, gevallen wel zo is. Enkele uitzonderingen daargelaten, zijn de verschillen groter dan de overeenkomsten.
Kort door de bocht zou je kunnen stellen dat de treasurer zich met het financieren van de operatie bezig houdt aan de passiefzijde van de balans. De controller houdt zich dan bezig met vooral de operatie waarvoor die middelen aan de actiefzijde zijn aangewend en zorgt ervoor dat die cash ook weer beschikbaar komt voor de verschaffer van die middelen. Beiden spelen een belangrijke rol in de cash conversion cycle en als het goed is, stemmen ze hun belangen onderling goed af. De praktijk leert echter dat het in veel gevallen niet zo rooskleurig verloopt in de afstemming.
De treasury functie onderhoudt een brug tussen de financiële belangen van de eigen organisatie en ontwikkelingen op de financiële markten er buiten. Hij zorgt voor blijvende toegang tot bronnen van geld, beschermt vermogen en resultaat tegen financiële risico's en beheert een superieure en kosten-efficiënte financiële infrastructuur. Daar is weinig op tegen te hebben; voorwaar een nuttige rol die op begrip van iedereen kan rekenen. Althans, dat zou je denken.
Toch gaat het in de relatie vaak verre van soepel. Meestal omdat ze niet alleen een andere taal spreken, maar ook elkaars wereld niet echt lijken te kennen; laat staan echt begrijpen. De treasurer heeft een groot belang bij juiste, tijdige en volledige positie informatie en verwacht die van de controller te ontvangen. Zich niet realiserend dat de controller het belang vast wel onderschrijft maar in zijn eigen business unit met een vergelijkbaar vraagstuk worstelt; hoe krijg ik in des hemelsnaam tijdig betrouwbare informatie uit de lijn en het primaire proces. Voor eigen gebruik in het veld, maar ook om een collega op het hoofdkantoor een plezier mee te doen.
Anders dan de gemiddelde treasurer is echter de controller een vogeltje dat minder goed gebekt is en mede daardoor niet altijd lijneenheden kan overtuigen van nut en noodzaak van tijdige prognoses op basis waarvan de treasurer zijn randvoorwaarden beter kan inregelen. Om dat op te lossen en betere positie-informatie te verkrijgen uit de operatie, is een aantal elementen van belang:
1. Zorg er voor dat treasurer en controller elkaar beter leren begrijpen. Dat kan door meer in te spelen op business partnership dan 'leverancier-afnemer';
2. Zorg voor een beter financieel economisch bewustzijn bij de lijn. Dat kan door bijvoorbeeld het hanteren van feedback en feed forward technieken maar ook door het benoemen van lokale treasury referenten in het primaire proces;
3. Zorg dat de verantwoordelijkheden scherp zijn gedefinieerd. Daarmee zorg je dat tenminste iemand zich verantwoordelijk voelt voor de juiste positie op het juiste moment;
4. Een periodieke treasury nieuwsbrief kan helpen bij het vermijden van 'ver-van-het-bed-shows' en het verkleinen van de communicatie-kloof.
Zo komen de handen weer op één buik.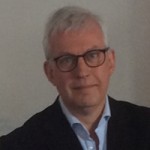 Owner & Managing partner of Improfin Groep
https://treasuryxl.com/wp-content/uploads/2016/09/collaboration-1106196_640.jpg
200
200
treasuryXL
https://treasuryxl.com/wp-content/uploads/2018/07/treasuryXL-logo-300x56.png
treasuryXL
2018-08-10 10:00:49
2020-07-02 16:04:36
Best read articles of all time: Treasurer en controller; een paar apart ?