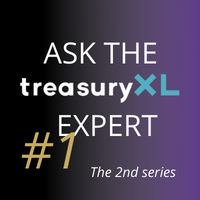 04-07-2022 | treasuryXL | Vincenzo Masile | LinkedIn |
treasuryXL is the community platform for everyone with a treasury question or answer!
Today, we discuss a question that treasuryXL expert Vincenzo Masile often gets to hear within his treasury network about digital trade finance.
---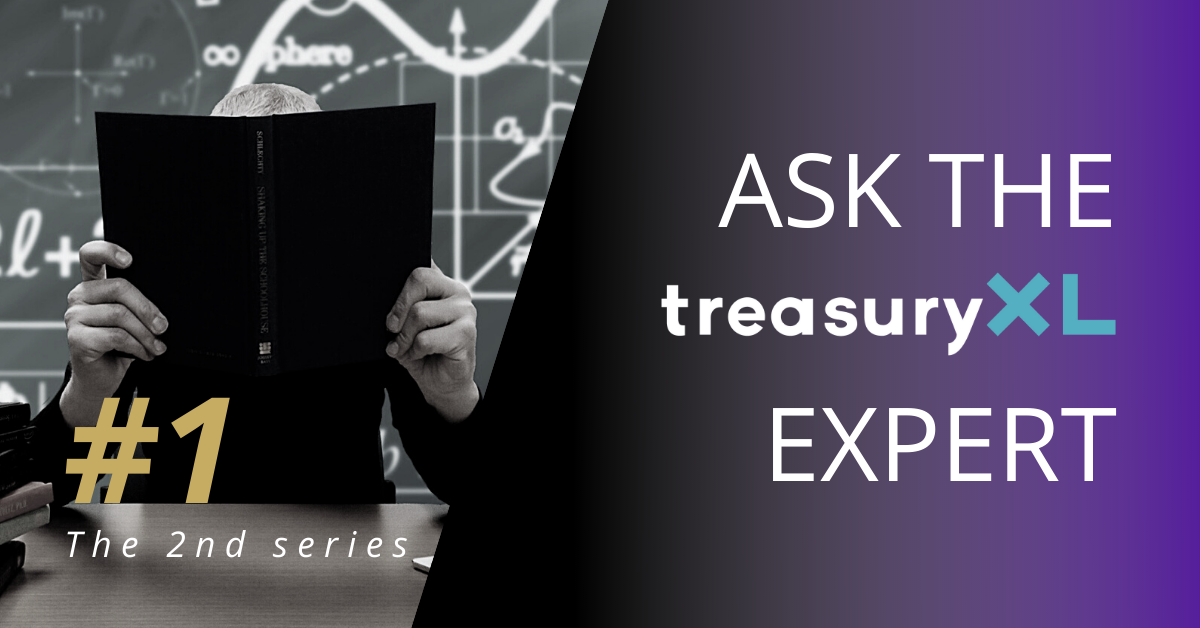 ---
This edition, the following question will be answered:
---
"How might digital trade transactions reduce the threat of fraud and money laundering?"
---
"That is a question I think is very relevant right now, especially after Covid. Firstly, let me look back at trade finance over the past few years. In 2019 and 2020, trade finance came under scrutiny following a number of high-profile defaults, suspected frauds and double financings and, in some cases, the failure to provide proper collateral for goods.
While legislation to recognize electronic trade documents will not bring about an overnight change in financier confidence, it is likely to do so in the medium term.


A game-changer for digital trade
The availability of fully enforceable electronic trade documents recognized by the most widely used trade jurisdiction will in itself have a major impact on the approach of both companies and financiers towards digital trading solutions.
Transferable records, such as bills of lading, are the most important commercial documents in trade and currently, less than 1% of bills of lading are in electronic form. This is a huge missed opportunity, given that electronic transferable records will make trade safer, paperless, easier, cheaper, faster, and greener for companies.


Implications for the security in trade transactions and regulatory treatment of trade finance: URDTT
The Uniform Rules for Digital Trade Transactions (URDTT) version 1.0 are the result of the mandate given by the ICC (International Chamber of Commerce, Paris) Banking Commission to develop a high-level structure of rules, obligations, and standards for the digitalization of trade transactions.
The ICC Uniform Rules for Digital Trade Transactions (URDTT) are intended:
1. For a fully digital environment;
2. To be neutral with regard to technology and messaging standards; and,
3. To extend into the corporate space, including commercial transactions and the growing community of non-bank providers of financial services.
The URDTT are designed to be compatible with UNCITRAL (United Nations Commission on International Trade Law) Model Laws, including those Electronic Commerce, Electronic Signatures and Electronic Transferable Records.
The rules will serve as an overarching framework for digital trade transactions thereby providing global standardization, consistency and conformity, providing a collective understanding of terms and definitions, whilst promoting and supporting the usage of electronic records/documents/data.
Various technology service providers have already publicly stated their intention to work with the URDTT, in fact, a number have already incorporated the URDTT into their platform rulebooks and are actively looking at developing trade products based upon the URDTT.


Conclusions            
Trade finance functions that adopt appropriately targeted automation and advanced analytics as integral parts of their compliance operations will be more important than ever in this uncertain international environment. With such high volumes of transactions and increasing complexity, efficient trade financing is key to ensuring that warehouses, harbors and supply chains are running smoothly – thus keeping the age-old business of  international trade firmly afloat."
---

Do you also have a treasury-related question? Feel free to leave your question on our treasuryXL Panel. The panel members are willing to answer your question, free of charge, with no commitment.
https://treasuryxl.com/wp-content/uploads/2022/06/ASK-THE-txl-EXPERT.png
200
200
treasuryXL
https://treasuryxl.com/wp-content/uploads/2018/07/treasuryXL-logo-300x56.png
treasuryXL
2022-07-04 07:00:03
2022-08-02 09:19:56
Ask the treasuryXL expert #1 How might digital trade transactions reduce the threat of fraud and money laundering?​