| 22-12-2016 | Annette Gillhart |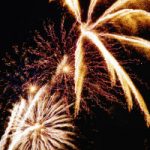 While the year's end draws closer it is almost inevitable to come across articles that sum up the 10 best, 5 worst, 3 largest and 7 newest… feel free to fill in your favourite topic! As platform for the treasury community we cannot miss the opportunity, of course, to do so for the treasury, too.
So here it comes: What are the 5 largest challenges for treasurers in 2017? We came across several articles and surveys and have picked the 5 topics that we believe are most prominent.
Development of treasury technology


While FinTech and Instant Payments were in the news a lot lately, it comes as no surprise that further developments are to be expected in 2017 and treasurers will be urged to keep up to date, no matter if they work as corporate treasurer or bank professional.

Centralisation


Financial departments and also the treasury are urged to operate more efficiently and to ensure transparency for compliance reasons. This can be achieved by automating processes and centralising the management of group cash and liquidity.

Banking relationship – managing the changes


Regular contact with all involved banks has always been an issue within the treasury department, but also strategical decisions become more prominent. Depending on the size of the organisation, treasurers seek to rationalize their banking arrangements, work preferably with a smaller number of core banks, in order to achieve oversight of liquidity and exposure. Smaller companies tend to work with al growing number of banks, as they feel the need to expand their interests.

Cyber crime, fraud and security issues


Always a concern for treasurers, but with the rapid changes in technology extra vigilance is a must. Cyber criminals will not rest to develop new variations to take advantage of the holes in the net. Business email compromise (BEC) evolves fast. Perhaps more than any other type of fraud, treasurers will have to deal  with this threat and see to prevent it.

Evolution of treasury
Traditionally the role of a treasurer was focussed on operational efficiency in order to achieve maximum cost efficiency and clear financial structures. Especially since

 

transaction intensity with banks and institutions started increasing again after the crisis. Treasurers will continue to

 

focus on execution, but see a growing trend of the role as an internal advisor. Participation in decision-making" will gain importance in their role in the years to come and will be as vital as transactional work.
It is obvious that we do not claim that the list of challenges is complete with these 5 and believe that each single organisation will have to add some specific challenges of their own.
Sources: Nordea survey (The future of corporate treasury), and AFP (What Will Treasurers Be Working On in 2017?), Hunt, 19-12-2016
On behalf of treasuryXL I wish you all 'Merry Christmas and Happy New Year'!
Annette Gillhart – Community Manager treasuryXL
[button url="https://www.treasuryxl.com/about/" text="View profile" size="small" type="primary" icon="" external="1″]
[separator type="" size="" icon=""]
https://treasuryxl.com/wp-content/uploads/2016/12/vuurwerk.jpg
200
200
treasuryXL
https://treasuryxl.com/wp-content/uploads/2018/07/treasuryXL-logo-300x56.png
treasuryXL
2016-12-22 07:30:00
2016-12-22 07:30:00
5 Treasury challenges in 2017