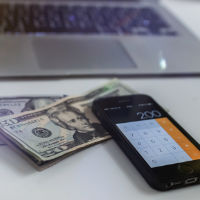 1 juli stopt GMU – hoe houdt u uw bedrijfsprocessen op orde?
| 3-5-2017 | Mark van de Griendt | Sponsored content |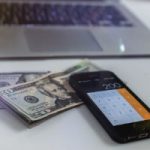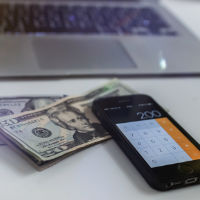 GMU, het formaat wat al jaren door ING wordt gebruikt als formaat voor de bankafschriftinformatie, wordt vanaf 1 juli niet meer door ING aangeboden. Dit formaat wordt al tientallen jaren door ING geleverd en wordt 'ingehaald' door formaten die uitgebreidere (incasso) informatie kunnen geven. Wat houdt deze verandering precies in? En wat zijn oplossingen voor het verdwijnen van GMU?
Van GMU naar CAMT
Al jarenlang gebruiken klanten van ING GMU als formaat om bankafschriftinformatie in te lezen in hun systemen. Het is noodzakelijk voor een bedrijf om te weten dat als een automatische incasso niet kon worden afgeschreven bij de klant, welke reden dit dan heeft. Aangezien het bedrijf dan weet welke vervolgstappen er richting de klant genomen moeten worden. Dit werd dan in een bestand gezet (GMU formaat) en ingelezen bij het boekhoudingssysteem van het bedrijf. Hierdoor werd er zonder moeite of tijd een overzicht gecreëerd om te kunnen inzien voor het bedrijf. Indien u gebruik maakt van het GMU formaat, heeft het uitfaseren van dit formaat veel gevolgen. De opvolger van GMU is het formaat CAMT 0.53. CAMT is een formaat dat al enige tijd beschikbaar is. Waar GMU een Nederlands en ING-eigen formaat is, is CAMT is een internationaal formaat en biedt dezelfde, zo niet net meer informatie dan GMU. Zo kun je met CAMT de exacte reden inzien van een incasso die niet geïnd is. Aangezien veel huidige systemen om het GMU formaat zijn gebouwd, moet een bedrijf dus een oplossing hebben om ook na het uitfaseren van GMU het de bankrapportage in te kunnen lezen.
 Welke oplossingen zijn er?
Gebruikers van het GMU bestandsformaat hebben systemen die om het GMU-formaat heen gebouwd zijn ten behoeve van hun reconciliatie en daarom heeft het verdwijnen van GMU gevolgen voor deze bedrijven. CAMT bevat dezelfde informatie als GMU (platte tekst met codes), maar aangezien het een ander formaat is en dus een andere indeling heeft, kan CAMT (XML-bestand) niet in het huidige systeem van een bedrijf worden ingelezen. De oplossing voor bedrijven is tweeledig. Er kan gekozen worden om het huidige systeem om te laten bouwen door de software leverancier zodat het systeem CAMT kan inlezen of er kan gekozen worden om GMU nadat het uitgefaseerd is door ING alsnog te blijven gebruiken door een GMU-converter aan te schaffen. Deze GMU-converter zet CAMT bestanden om in GMU formaat zodat het huidige business proces van een bedrijf ongestoord verder kan gaan.
Systeem ombouwen van GMU naar CAMT
Om het huidige systeem om te laten zetten zodat het CAMT bestandsformaat ingelezen kan worden, moet de systeem leverancier van het huidige systeem worden ingeschakeld. Deze moet de functie om het nieuwe formaat in te kunnen lezen dan in het systeem ontwikkelen. Afhankelijk van zaken zoals het aantal gebruikers van het systeem, kan dit een complex proces zijn met een lange (ontwikkel) doorlooptijd en relatief hoge kosten. Aangezien deze optie vaak veel tijd kost, is hier meestal ook veel geld mee gemoeid. Het is natuurlijk erg vervelend als u bijvoorbeeld een systeemverandering over 2 jaar heeft ingepland, dat u dit nu dus naar voren moet halen aangezien het GMU formaat dus binnenkort gewoonweg niet meer geleverd wordt. Deze optie kost dus veel tijd en geld en hiernaast heeft het ook nog haast. Gelukkig is er nog een optie, de PowertoPay GMU-converter.
GMU-converter
De GMU-converter kan het CAMT formaat overzetten in het GMU formaat. Het is begrijpelijk dat het best lastig is om over te stappen naar een ander formaat als een bedrijf al jaren op dezelfde manier de betalingen verwerkt in het systeem. Daarom is er een oplossing (de GMU-converter) bedacht om veel kosten, tijd en risico's te besparen voor bedrijven die nog gebruik maken van GMU. PowertoPay biedt deze GMU converter. Dit gaat als volgt in zijn werk: PowertoPay ontvangt het CAMT bestand van ING, wij zetten dit om in GMU en versturen het vervolgens naar uw bedrijf zodat de betalingen op dezelfde manier verder verwerkt kunnen worden. Deze oplossing is super voor bedrijven die gewoon gebruik willen blijven maken van GMU. Maar ook voor bedrijven die wel willen over gaan op CAMT, maar wat meer tijd willen hebben om dit project rustig uit te voeren, is deze GMU-converter een oplossing. De GMU converter is qua kosten veel vriendelijker, aangezien een grote systeemverandering niet alleen geld kost om het te laten maken, maar ook veel geld kost omdat er vaak een project opgezet moet worden om een systeemverandering in de organisatie door te voeren (denk aan: trainingen voor het personeel). Hiernaast kunnen bedrijven vrijwel direct gebruik gaan maken van deze converter, en kan door worden gegaan met het verwerken van het betalingsverkeer zoals u dat al jaren doet.
Conclusie
GMU verdwijnt. Als uw bedrijf werkt met dit bestandsformaat, betekent dit dat u actie moet ondernemen. U kunt ervoor kiezen om het huidige systeem om te laten bouwen zodat u betalingsbestanden in het formaat CAMT kunt ontvangen. Dit is echter een duur en lang proces. U kunt er ook voor kiezen om na de uitfasering nog steeds te werken met GMU, door de GMU-converter van PowertoPay in huis te nemen.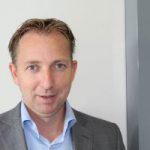 Mark van de Griendt – Cash Management Expert at PowertoPay
[button url="https://www.treasuryxl.com/community/experts/mark-van-de-griendt/" text="View expert profile" size="small" type="primary" icon="" external="1″]
[separator type="" size="" icon=""]
https://treasuryxl.com/wp-content/uploads/2017/05/overboeken.jpg
200
200
treasuryXL
https://treasuryxl.com/wp-content/uploads/2018/07/treasuryXL-logo-300x56.png
treasuryXL
2017-05-03 08:39:56
2017-05-03 08:39:56
1 juli stopt GMU – hoe houdt u uw bedrijfsprocessen op orde?