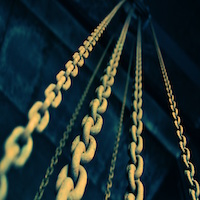 | 12-08-2016 | Herman van Hazendonk |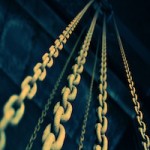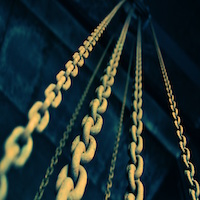 Credit Suisse bracht een aantal dagen geleden het rapport 'Blockchain; The Trust Disrupter' uit. Hierin stelden zij dat Bitcoin en onderliggende technologie Blockchain geen grote bedreiging vormen voor het traditionele bankwezen. Swift (Society for Worldwide Interbank Financial Telecommunication) zal echter wel moeten oppassen. In het onderzoek wordt Swift als langzaam, ouderwets en duur beschreven.(bron: finextra.com) Wij vroegen expert Herman van Hazendonk of hij Blockchain als een bedreiging ziet.
"Blockchain kan op termijn zeker een bedreiging vormen voor SWIFT, maar niet alleen voor SWIFT. Op termijn kan het ook een bedreiging worden voor reguliere banken, creditcardmaatschappijen en onder andere notarissen.
De Nederlandse technologie website Tweakers.net heeft eind 2014 een gedetailleerd artikel gewijd aan Blockchain en de mogelijkheden daarvan.
Veel banken (onder andere ING, zoals ze hebben laten zien tijdens het 20 jarige lustrum van de DACT) zien veel mogelijkheden in het gebruiken van Blockchain en proberen hier op in te spelen. Het grote probleem op dit moment is echter dat de technologie nog in de kinderschoenen staat en geplaagd wordt door fouten en kwetsbaarheden in de code. Recentelijk bleek dat maar weer bij bedrijven zoals Ethereum en BitFinex. Meer details over wat er precies mis is gegaan bij Ehtereum is hier in begrijpelijke taal terug te lezen.
Blockchain heeft zeker veel toepassingsmogelijkheden in de (nabije) toekomst, er moeten echter wel eerst een aantal kinderziektes opgelost worden zodat het vertrouwen in de techniek hersteld wordt. "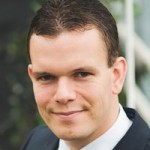 Herman Hazendonk – Treasury Manager
[button url="http://www.treasuryxl.com/community/experts/herman-van-hazendonk/" text="View expert profile" size="small" type="primary" icon="" external="1″]
https://treasuryxl.com/wp-content/uploads/2016/07/blockchain.jpeg
200
200
treasuryXL
https://treasuryxl.com/wp-content/uploads/2018/07/treasuryXL-logo-300x56.png
treasuryXL
2016-08-12 08:30:56
2016-08-12 08:30:56
Uitgelicht: Blockchain, een bedreiging?