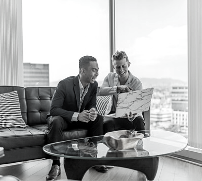 | 14-06-2019 | by Kendra Keydeniers |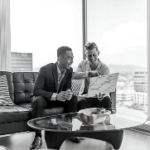 Do people with many years of treasury experience have more relevant knowledge than those with less experience?
Are treasurers introvert people?
Are detail-oriented treasurers more knowledgeable?
Recently 100 test candidates completed the Treasurer Test, 75 of them working as corporate treasurers, 25 are working in positions related to the corporate treasury field. We asked all of them to take the test in order to build a strong and focused assessment tool. As an added result, we now have an extremely interesting dataset. It is our intention to share our analysis and observations about this dataset with you. Currently we are communicating with data and other scientist in order to present sound research.
Analysis & Observations
What do we have? We have demographic information, the results on Treasury Technical Questions and Personality Profiles (Big5 theory). Therefore, let's elaborate on the combination peer group – knowledge a bit to give you an idea about where we are working on.
The technical questions are divided in four groups:
Corporate Finance
Risk Management
Cash Management
Treasury Miscellaneous.
The testees are divided in four different experienced peer groups:
No Experience
0-2 years
3-8 years
9 + years
The first quick analysis shows that there is a direct correlation between experience and knowledge in Risk Management: more experience equals more knowledge. Interesting enough, this correlation completely lacks in Corporate Finance, even testees without treasury experience do not score significantly less in this category. Furthermore, there is an indication that the knowledge level in the categories Cash Management and Treasury Miscellaneous is more or less the same for all groups. There is only a significantly difference between the corporate treasury experienced people compared to the Non-Treasurers.
Based upon these observations, we will ask the scientists and industry experts to work on the following hypothesizes (and on others of course):
Cash Management and Treasury Miscellaneous tasks are relatively easy to learn and/or a substantial part of the tasks of a young treasurer
The complexity of Risk Management is not easy to understand quickly and takes time to comprehend
Corporate Treasury is such a small part of the tasks of a treasurer that knowledge is not part of his/her working knowledge.
Given that we just started, we are very much open for your questions and suggestions. What questions do you want to get answered based upon the dataset? Thanks in advance for your input.
On behalf of Team Treasurer Test,
Kendra Keydeniers
Community & Partner Manager at treasuryXL
[button url="https://www.treasuryxl.com/community/experts/kendra-keydeniers/" text="View expert profile" size="small" type="primary" icon="" external="1″]
[separator type="" size="" icon=""]
https://treasuryxl.com/wp-content/uploads/2019/06/TT-laughing-people-grayscale-202x181.png
181
202
treasuryXL
https://treasuryxl.com/wp-content/uploads/2018/07/treasuryXL-logo-300x56.png
treasuryXL
2019-06-14 07:00:31
2019-06-14 07:00:31
Treasurer Test: The first results analysis and observations