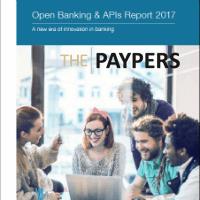 | 18-8-2017 | treasuryXL | The Paypers |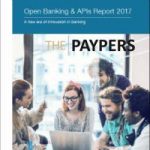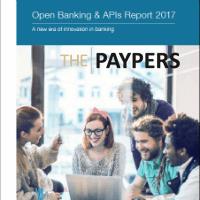 The Paypers has released the Open Banking & API Report 2017, offering important insight into the nascent landscape of Open Banking in Europe. The rise of Open Banking gives banks the opportunity to work with innovative players and technologies in the growing fintech community. Although this can lead to a wave of innovation in the banking industry, there are still many hurdles to clear.
Open Banking & API Report 2017
The Open Banking & API Report 2017 aims to provide readers with essential information for understanding the latest developments on the topic, as well as practical examples and best practices in Open Banking. First, the report elaborates on the innovations in Open Banking and the issues that still stand in the way of universal adoption. Afterwards, we will dive into the best practices and new business models in both banking and fintech.
PSD2, and XS2A in particular, are accelerating change in payments, innovative banking applications, and respective business models by leveraging payment functionality and account information. The Open Banking ecosystem is brimming with potential, but there is still much debate on the functional scope of "access to account", effective business- and operational models, and standardisation in terms of technology, legal, and operational matters.
The Open Banking & API Report 2017 brings together contributions from key players in the market; banks, consultants, merchants, and fintech. The most pressing issues that are being discussed in the report are:
Harmonization and standardization – Can collaboration in the industry lead to the adoption of a single standard?
Access to account – To what degree will customers and Third Part Providers (TPP) have access to the account? What are the legal issues that have to be settled between PIPSs, AIPS, PSPs and ASPSPs? What are the alternative business models based upon the open interface?
Interaction model between bank, customer, and third party (strong customer authentication) – To what extent should bank require Strong customer authentication, and where should one make the exemptions that PSD2 offers in certain well-defined cases?
The customer in control – Can Open Banking bring the customer to the center of the banking industry?
The Open Banking & APIs Report 2017 does not stop at explaining the Open Banking system and the regulations that will transform it. Instead, it goes one step further and proposes solutions for dealing with the new changes. Will banks partner with fintech companies? How will consumers respond to banking services through nonbanking channels and, most importantly, how will banks deal with new security threats that may come with the entrance of new players?
The Open Banking & API Report 2017 is a valuable tool for understanding the Open Banking business model and a must-read for banks, merchants, PSPs, and other industry players that will be affected by PSD2 regulations. Download your free copy (see button) here and learn more about the banking industry of tomorrow.
Annette Gillhart – Community manager treasuryXL
[button url="https://www.thepaypers.com/report/download/online-mobile-banking/12/open-banking-and-apis-a-new-era-of-innovation-in-banking/r769400″ text="Download report" size="small" type="primary" icon="" external="1″]
[separator type="" size="" icon=""]
https://treasuryxl.com/wp-content/uploads/2017/08/Open-Banking-cover-1.jpg
200
200
treasuryXL
https://treasuryxl.com/wp-content/uploads/2018/07/treasuryXL-logo-300x56.png
treasuryXL
2017-08-18 07:30:31
2017-08-18 07:30:31
The Paypers releases the Open Banking & API Report 2017