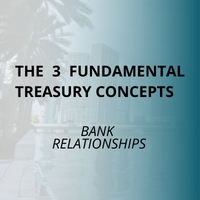 The 3 Fundamental Treasury Concepts: Bank Relationships
29-11-2022 | Vasu Reddy | treasuryXL | LinkedIn |
The 3 fundamental treasury concepts being discussed currently include Working Capital Management, Bank Relationships and Treasury Transfer Pricing which are pivotal pillars for effectively and efficiently optimizing cash, liquidity,  funding and managing risk for any Treasury function to support the achievement of the organizations business objectives and strategy. In the second blog of a series of 3, Vasu Reddy explains the best practices and benefits of Bank Relationships.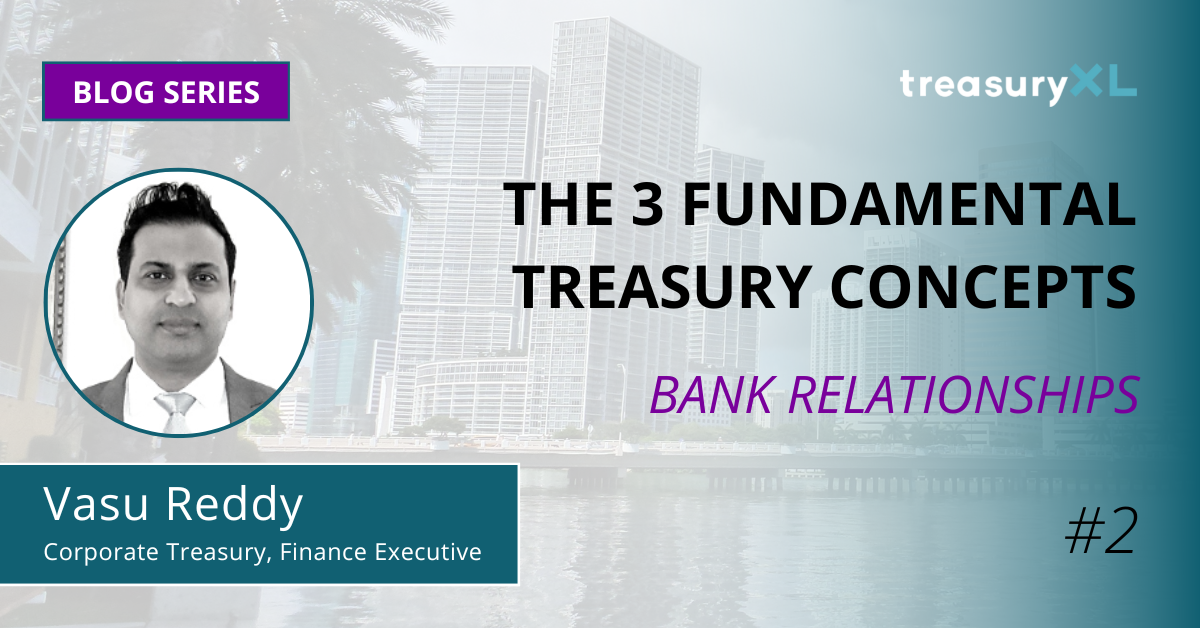 Strong Bank relationships (including Central Banks) are key to operating successfully in any country- locally, regionally or Globally.
When selecting and maintaining bank relationships, it is key to include partners with strong track record including:
Strong Bank Credit rating  – BBB+ to  AA+
Strong Bank Balance sheet, assets size and Cash Reserves,
Strong Ethics, Governance, Compliance
Bank Geographical Footprint
Huge Product knowledge, expertise and offering
Strong Service capability and rapid response times
Competitive Pricing and transparency
Being a trusted advisor – including investment banking, FX, etc.
Advanced  technology and systems and Project support
Managing confidentiality of information and conflicts of interest
Strong Relationship with Central Bank for Advocation
Going above and beyond for client during drastic times– providing credit sufficient lines
Accepting Clients standardized documentation in different countries due to regional      relationship
Ease of doing business – bank account opening, KYC onboarding, Projects, system implementation,  integration with  ERP, TMS, RFP's, RFQ's , legal issues, etc.
More key considerations are:
– Size of Corporate/business
– Credit rating/balance sheet size
– Growth Plans – M&A, etc.
– # of bank relationships
-# of bank accounts
-# of Legal Entities
-Bank interaction, performance and evaluation
"Maintain a good central bank relationship is key"  Vasu Reddy


What are the benefits of good bank relationships?
Smooth Business operation with no disruption resulting in improved cash flow, profits and reduced costs
Management able to focus on business growth and sustainability
Minimal bank law compliance risks
Able to pivot easily during macro-economic cycles – surviving recessions, political risks, etc.
Thank you for reading!
---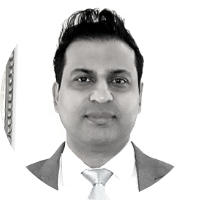 Corporate Treasury, Finance Executive
https://treasuryxl.com/wp-content/uploads/2022/11/Kopie-van-vasu-200-1e.png
200
200
treasuryXL
https://treasuryxl.com/wp-content/uploads/2018/07/treasuryXL-logo-300x56.png
treasuryXL
2022-11-29 07:00:20
2022-12-29 14:12:43
The 3 Fundamental Treasury Concepts: Bank Relationships