01-09-2020 | treasuryXL | Kyriba |
In the upcoming weeks, you will get inspired by the treasuryXL partner interviews. Each interview will be different, the only thing we can recommend: Learn, Discover and Enjoy!
The first interview to start with is Kyriba where we will take a deeper dive into their recent hosted webinar about Mitigating Fraud With a Corporate Payment Hub.

AN INTRODUCTION TO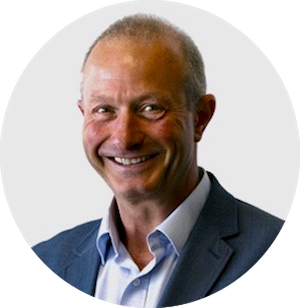 Paul Simpson is Strategic Payments Director at Kyriba who also was one of the presenters during the webinar in July.
We asked him 9 questions and 3 bonus questions. Let's go!
INTERVIEW
1. Can you tell us about the Corporate Payment Hub and your specific role?
My role is to promote the Kyriba Payment Hub, to make customers and prospects aware that we also have a powerful payment module. Often people think of Kyriba for TMS, but we have far more to offer, for example an anti-fraud solution in addition to payments. As part of my role at Kyriba, I look at the constantly changing payment landscape to inform treasurers and finance teams of these changes, whether that's regulatory or technological. The Kyriba Payments Hub detangles what I call the "ERP payment spaghetti", streamlines global bank connectivity and format transformation, whilst providing companies with real-time fraud detection. This can also accelerate ERP cloud migration projects.
2. What is the core issue the Corporate Payment Hub aims to address and how does it differentiate it from the other players in the market?
Essentially a payment hub gives our clients a single, consolidated point of access across bank accounts, giving the ability to set up payments, define different payment types and provide notification of pending approvals. Kyriba provides this visibility by consolidating payment streams from different systems – ERPs, finance, treasury, legal, capital markets and decentralised teams, thus transforming dis-aggregated processes into a single source of record for all outgoing payments, all done with built-in fraud detection. We also, uniquely, support and maintain a "bank" of over 45,000 bank formats in-house via our bank formats team. This allows the payment hub to transform payment data into bank-specific file formats and connects directly with global banks via multiple protocols, including host-to-host, SWIFT and regional networks. Other providers build each bank format for each customer at a high cost and development time. The Kyriba payment hub is designed to work across different ERP solutions, whereas ERP systems will not work across other instances.
3. Can each ERP work with the Corporate Payment Hub also when you work with multiple ERP's located in different countries?
Absolutely. The Kyriba payment hub is designed to work with multiple ERP systems across different countries.
4. What are the most common fraud scams that businesses are dealing with?
Fraudsters are trying to use the current crisis to their advantage. With people working from home, for example, they may attempt to ask finance to make payment to a new bank account – knowing the sign off process is not as robust as it was when teams were all together in the office.
5. What's the difference in Fraud Scams before COVID19 and the time we live in now?
We have research that shows the number of fraud scam attempts is up by nearly a 1,000 times since Coronavirus. The finance sign-off process for making payments are defragmented as people are working from home. This is where the Kyriba payment hub can bring standardised workflows, sign-off and approvals together to help eliminate fraud
6. What critical elements of Fraud are often overlooked by businesses?
Businesses fail to use AI and machine learning in addition to rule-based technology and processes to reduce fraud. This is a key component of the Kyriba Payment Hub
7. What has been the best experience of one of your customers working with the Corporate Payment Hub?
We are able to cut the time and cost of a customer migrating their ERP solutions to the cloud, as we can handle all the payment connectivity and formats etc "out the box", thus saving the company many 100,000s of Euros, and 6 months or more in time, whilst also providing and standardising work flow sign off processes etc.
8. What is, in your perception, the biggest benefit of a working with the Corporate Payment Hub?
True, real-time visibility of all payments, from all systems, in one place with enhanced fraud protection and built in work flow.
9. What is your best fraud prevention advice for businesses?
Prevention is always better than cure! I always preach this. Always use combined workflow and AI / Machine learning technology together – the best of both worlds.
BONUS QUESTIONS
Have you ever experienced a fraud scam yourself? If yes, how did it impact you?
I have never experienced a fraud scam myself, the protection I had in place alerted me to a potential scam and I took action.
How are you defending yourself against payments fraud?
Every payment has to be checked via a rule and AI/Machine Learning process.
How does the future of fraud prevention look like in your perspective?
Fraudsters are getting more sophisticated, with only 6% of Corporates using machine learning/AI, they need to use the latest technology or be left behind and suffer fraud.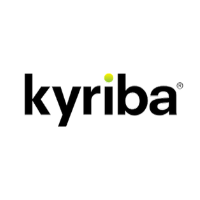 About Kyriba
Kyriba is the global leader in cloud treasury and finance solutions, delivering mission-critical capabilities for cash and risk management, payments and working capital solutions.
Kyriba empowers CFOs and their teams to transform how they activate liquidity as a dynamic, real-time vehicle for growth and value creation, while also protecting against financial risk. Kyriba's pioneering Active Liquidity Network connects internal applications for treasury, risk, payments and working capital, with vital external sources such as banks, ERPs, trading platforms, and market data providers. Based on a secure, highly scalable SaaS platform that leverages artificial and business intelligence, Kyriba enables thousands of companies worldwide to maximize growth opportunities, protect against loss from fraud and financial risk, and reduce costs through advanced automation. Kyriba is headquartered in San Diego, with offices in New York, Paris, London, Frankfurt, Tokyo, Dubai, Singapore, Shanghai and other major locations.
Visit Kyriba
https://treasuryxl.com/wp-content/uploads/2020/08/Partner-Interview-Series_Featured-Image-Kyriba.png
200
200
treasuryXL
https://treasuryxl.com/wp-content/uploads/2018/07/treasuryXL-logo-300x56.png
treasuryXL
2020-09-01 07:00:35
2020-08-27 16:02:49
Partner Interview Series | A deeper dive with Paul Simpson from Kyriba