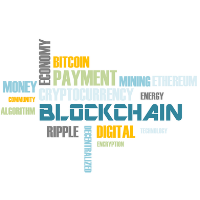 | 11-11-2020 | Carlo de Meijer | treasuryXL
Ripple, the blockchain payments platform, recently launched its third annual "Blockchain in Payments Report 2020: From Adoption to Growth". The survey that was conducted in the August-September period this year amongst 854 respondents from payment services providers in 22 countries gives us some interesting and positive insights in the global adoption of blockchain-based payments and digital assets. Ripple believes that the COVID-19 pandemic has accelerated positive change in the global payments industry towards accepting blockchain technology.

Present challenges in payments
The respondents in the survey highlighted blockchain's increasing role in payments. They are nowadays confronted with a number of challenges limiting their growth possibilities, including finding international partnerships, pre-funding accounts, accessing working capital, and building payment technology. According to the respondents blockchain technology could be the solution that would enable payment providers to overcome these challenges.
State of Adoption
The report found that the blockchain industry is in its final phase of adoption. Survey results show that the majority of the survey respondents are adopting blockchain for production use. It shows that 34% of participants are in the production of some solution with blockchain technology. 24% of the participants expect to complete production and move on to a pilot test and a proof-of-concept (POC) within the next two years. The rate of adoption across business types differs slightly, with digital banking/fintech businesses leading. They are followed closely by retail banks, and money transmitter or payment providers.
In emerging markets, 37% of participants are in production to implement blockchain technology. Asia and the Pacific (APAC) is thereby the leading region with 41%, followed by Latin America (LATAM). Emerging markets are recognizing that responsible usage of blockchain and digital assets can "unleash tremendous potential for their economy". Both will drive greater financial inclusion and economic growth. Mature markets stand to benefit as well.
Use Cases
Of the respondents 59% is in production or near production for blockchain-based payments related use cases. Slightly over one-third of the report's respondents currently use blockchain technologies for sending or receiving payments for customers.
But a key point revealed by the Ripple report is the diversification in use cases by companies using this technology. The survey showed that blockchain is now scaling beyond just payments. 98% of respondents running a payments blockchain POC have also deployed the technology for non-payments use cases – the most common ones being supply chain management (62% in production) and trade finance (51% in production). This demonstrates that blockchain can be leveraged across the enterprise.
Cross border Payments
Blockchain technology is not just adopted for in-country uses. As blockchain payments solutions continue to solve for many of the pain points related to cross-border payments, adoption has steadily grown. In fact, real-time settlement for cross-border payments is seen as a business necessity for many, as well as in demand by consumers and businesses.
Digital Assets
Another key finding in the report is that digital assets are increasingly being considered for facilitating payments, especially when connected with blockchain technology. As there has been an increase in education and blockchain experience in the industry, both payment providers and consumer confidence in digital assets have risen. Business interest in digital assets has grown sharply as early adopters look to increase the speed in payment settlements. Across the board, the report found openness to more digital asset types whereby various whereby  cryptocurrencies, as well central bank digital currency and stablecoins were considered. Almost all respondents (99%) said that their respective institutions would consider using digital assets to instantly process cross-border payments or as a medium of exchange (up from 94% recorded in 2018).
"Companies view digital assets as a means to accelerate expansion to other countries and currencies. Interestingly, 82% of respondents not yet in pilot or proof-of-concept responded with the second highest interest in leveraging digital assets in cross border payments. Early adopters recorded the highest interest. Respondents are seeing the success of early adopters and looking to kick start their own adoption—with a large majority open to leveraging more digital forms of currency." Ripple Report
For those making cross-border payments using digital assets, financial inclusion, reduced cash usage and availablity of liquidity are strengths that rank relatively high as well, but still below the transaction features of speed and security that make blockchain so popular for domestic payments.
What is driving adoption?
There were four key benefits mentioned driving blockchain adoption, namely, improved data quality, increased data security, cost savings, and business growth.
For digitally-led businesses, transparency, security and networking are key benefits of adopting digital assets in payments. Those who are not digitally-led especially value factors like speed. Many of these institutions surveyed adopted blockchain technology to increase speed to make cross-border payment transactions (40%), achieve high levels of reliability (27%), improve data transparency and realize long-term operational cost savings (32%). Interestingly, respondents from Latin America stood out by ranking growth as the highest benefit, followed by cost-savings, whereas more mature markets ranked cost savings and data transparency as the greatest benefit of blockchain adoption. Other key contributors to the success of blockchain are a variety of blockchain technology providers that are facilitating easier implementation through APIs, hosted services, and standardization.
Growth drivers
Ripple's report identified that blockchain adoption is key to successful growth strategies for financial institutions. Nearly half of the respondents have said that they view blockchain technology as the fuel for business growth. Nearly four out of five (79%) of blockchain-based payment businesses reported growth in 2020, despite the impact of COVID. Blockchain solutions continue to scale as businesses introduce new services to existing customer segments or expand existing services into new regions. 44 percent of respondents have said that they have recorded strong business growth in the past year, citing innovation in payment tech as a key growth driver.
Early adopters of blockchain-based payment solutions have witnessed the highest levels of growth year over year. In the past 12 months, early blockchain adopters reported nearly twice as much business growth over other respondents. 45% of survey participants that were processing digital transactions, recorded a large amount of growth. The market opportunity for innovators in fintech/retail banks and those located in emerging markets is quite significant with expectations of strong, continued growth. First movers in blockchain payment adoption and less mature markets are likely to see the most growth going forward according to the report.
Obstacles/Barriers
Among the main obstacles to blockchain adoption, participants mentioned a lack of regulatory clarity, the amount of investment required to implement the technology, and security. This year, the report also revealed that price swings experienced by the top two digital assets (Bitcoin and Ether) influenced respondents' perception of volatility, which posed an issue. However, the results show that digital assets are increasingly becoming an important part of the development of the blockchain industry especially in emerging markets. Less than half of the respondents in Latin-America and APAC worry about price volatility, possibly these regions use digital assets as a hedge against their own local fiat currency.
Forward Thinking
"What the Blockchain in Payments 2020 report makes abundantly clear is that blockchain is no longer an exotic, emerging technology. It is a mature technology that is being battle-tested and continues to advance, both in terms of use cases and adoption. And if 2020 is any indication, blockchain will play an increasingly vital role in payments in the years to come." Ripple Report
What is also clear is that blockchain proof of concepts (POC) are becoming a thing of the past. Today, blockchain initiatives are "leap frogging into production, moving swiftly along the adoption curve towards the late majority phase". Not only is growth indeed possible for blockchain and digital assets initiatives, but familiarity and positive sentiment continue to spread as well, accelerating the adoption growth path.
Ripple is also spreading out!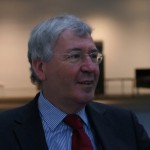 Economist and researcher
https://treasuryxl.com/wp-content/uploads/2020/11/200-X-200-BLOCKCHAIN.png
200
200
treasuryXL
https://treasuryxl.com/wp-content/uploads/2018/07/treasuryXL-logo-300x56.png
treasuryXL
2020-11-11 07:00:02
2020-11-04 11:28:01
Ripple Blockchain and Payments Report 2020: from rippling to spreading out