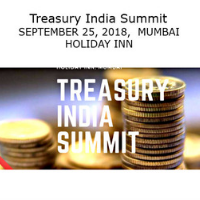 | 24-09-2018 | CFO Engage | treasuryXL |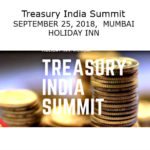 Treasury's strategic role continues to expand as it takes on more responsibilities, collaborates with an increasing array of business units, advises senior management and becomes heavily involved in making capital allocation decisions.
Treasurers' skill sets are increasingly in demand to provide analytical rigor and advise corporate leaders and boards of directors on how to best optimize corporate liquidity and ensure holistic risk management. To meet growing demands for their time and advice, treasurers have to ensure highly effective and efficient treasury operations in order to fulfill their traditional roles while also meeting the requirements of the "new" treasurer. Companies that embrace this transition into a broader role for treasury and take advantage of treasury's analytical and risk management capabilities will have an opportunity to make better strategic decisions in an increasingly uncertain business environment.
CFO Engage brings to you Treasury India Summit- a platform for thought leaders in the house of treasury to exchange ideas and network with industry peers.
Why Attend?
 Learn how to improve performance by seeing exactly how someone else did it
 Hear case studies, lessons learned, and strategic advice from leading treasury management
teams to identify approaches that work for your company
 Network with your ecosystem: Connect and build longterm working relationships with industry peers
 Benchmark your performance: Assess strengths, uncover areas for improvement, and keep up to date with the industry.
Also, identify key IT strategies that generate tangible business value
Get new ideas: Engage in live demos and casual discussions, and learn about partner innovations and predictions of things
to come, to get a fresh perspective and valuable ideas to apply to your business
Treasury India Summit is brought to you by CFO Engage and is an exclusive platform for Treasury professionals from India's largest and most influential companies. They are brought together to collaborate on the most pressing issues globally. For more information about the event please visit the event's website.
https://treasuryxl.com/wp-content/uploads/2018/09/India-200-x-200-1.png
200
200
treasuryXL
https://treasuryxl.com/wp-content/uploads/2018/07/treasuryXL-logo-300x56.png
treasuryXL
2018-09-24 10:00:19
2018-09-24 10:00:19
Reminder Treasury India Summit Mumbai