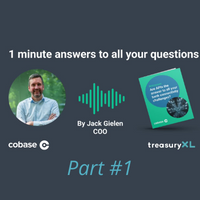 Question: What are Treasurers looking for from Open Banking? Part 1
08-11-2022 | Cobase | treasuryXL | LinkedIn |
Save the date 13 December: Webinar on the Future of APIs.
Ahead of our joint webinar with Cobase, some questions were asked to their COO Jack Gielen on the usecase of APIs. In this series, Jack answers the questions most frequently asked when it comes to APIs.
Question: What are Treasurers looking for from Open Banking?
"𝘐𝘯 𝘰𝘶𝘳 𝘦𝘹𝘱𝘦𝘳𝘪𝘦𝘯𝘤𝘦 𝘵𝘩𝘢𝘵 𝘢𝘳𝘦 𝘵𝘩𝘳𝘦𝘦 𝘵𝘪𝘯𝘨𝘴 𝘛𝘳𝘦𝘢𝘴𝘶𝘳𝘦𝘳𝘴 𝘸𝘢𝘯𝘵 𝘧𝘳𝘰𝘮 𝘰𝘱𝘦𝘯 𝘣𝘢𝘯𝘬𝘪𝘯𝘨"
"𝘍𝘪𝘳𝘴𝘵 𝘰𝘧 𝘢𝘭𝘭, 𝘵𝘩𝘦𝘺 𝘦𝘹𝘱𝘦𝘤𝘵 𝘪𝘵 𝘵𝘰 𝘣𝘦 𝘢𝘯 𝘦𝘢𝘴𝘺 𝘸𝘢𝘺 𝘵𝘰 𝘤𝘰𝘯𝘯𝘦𝘤𝘵 𝘵𝘰 𝘢𝘭𝘭 𝘵𝘩𝘦𝘪𝘳 𝘣𝘢𝘯𝘬𝘴 𝘢𝘯𝘥 𝘢𝘭𝘭 𝘵𝘩𝘦 𝘳𝘦𝘭𝘦𝘷𝘢𝘯𝘵 𝘴𝘦𝘳𝘷𝘪𝘤𝘦𝘴 𝘧𝘰𝘳 𝘵𝘩𝘦𝘮 𝘢𝘵 𝘢 𝘣𝘢𝘯𝘬"
Stay tuned for the rest of the interview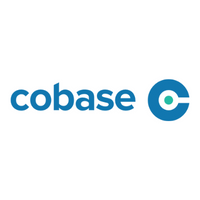 https://treasuryxl.com/wp-content/uploads/2022/11/Cobase-jack-part-1.png
200
200
treasuryXL
https://treasuryxl.com/wp-content/uploads/2018/07/treasuryXL-logo-300x56.png
treasuryXL
2022-11-08 11:00:48
2022-11-07 13:14:51
Question: What are Treasurers looking for from Open Banking? Part 1