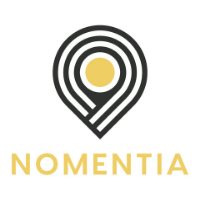 08-09-2021 | treasuryXL | Nomentia |
Nomentia announced yesterday that the company has acquired TIPCO Treasury & Technology. Shortly after the news was released, we had the chance to sit down with Jukka Sallinen, CEO of Nomentia, and talk about the announcement, what does the acquisition promise for finance and treasury professionals globally, and what does the future hold for Nomentia.

The acquisition of TIPCO is the latest milestone in Nomentia's history. What's the reason behind the transaction?
There are a couple of reasons. First and foremost, we've felt that both companies share a very similar mission. We want to provide unparalleled solutions for and with our customers. TIPCO's Treasury Information Platform (TIP) is an exceptional treasury management solution that is widely known in the DACH region, and TIPCO has been also famous for its acumen in treasury. Our combined solutions and domain expertise make us one of the strongest players in the cloud treasury and cash management space. I have no doubt that our current and future customers will benefit from our combined product portfolio. Another good reason for joining forces with TIPCO is that we've strongly felt that both companies have had surprisingly similar cultures – both have a very healthy obsession for providing the best solutions for our clients and we take pride in what we do.
Tell us more about the merged product portfolio and how treasury teams will benefit from it?
Before the acquisition, Nomentia cash management was consisting of Bank connections, Payments, Cash Forecasting, In-house banking, Bank Account Management, and Reconciliation solutions. Adding TIP to the solution mix, we can now provide robust and sophisticated cash flow forecast and cash visibility solutions, as well as solutions for trade finance, FX risk, treasury reporting and treasury workflows, and more. TIP has been always loved by the users and now all Nomentia customers will have access to TIP.
Today, it's not feasible for treasury teams and finance teams to choose one provider for all their needs or trust that their ERP system would provide a working solution alone. Treasurers should be able to choose the solutions that can best resolve their challenges and meet their needs. To get the best outcome, finance and treasury teams often need to work with multiple vendors – taking the best solution from each. Of course, that's not always ideal from IT's point of view, but that's where our team comes in to take care of the implementation plan together with the client and integrate with their existing systems and banks. We trust that a lot of our current customers will find new solutions from our updated offering that can help them to overcome their current challenges.
New customers will find that Nomentia can offer the widest cash and treasury management solution portfolio on the market to help them build better treasury processes.
How does the acquisition affect Nomentia's future?
During the past year, Nomentia has taken big steps toward becoming the global powerhouse for treasury and cash management. After last year's merger of OpusCapita and Analyste, we've successfully got our footprint in many new markets, and we've been especially growing in the DACH and Benelux regions besides continuing to be the number one choice of treasurers in the Nordics. Acquiring TIPCO and merging the two product portfolios will help us to strengthen our position in Europe even more.
Our team has been also growing significantly – it's always great to work with people that are experts in their field and can truly help our customers to develop their operations. Together, we will exceed our customers' expectations with our strong product portfolio and even stronger team. Personally, I am thrilled about the news and can't wait to roll up our sleeves and get to work together with our new colleagues!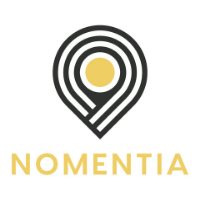 https://treasuryxl.com/wp-content/uploads/2020/11/Nomentia.png
200
200
treasuryXL
https://treasuryxl.com/wp-content/uploads/2018/07/treasuryXL-logo-300x56.png
treasuryXL
2021-09-08 07:00:59
2021-09-08 16:45:12
Nomentia Acquires TIPCO: A union of exceptional products and teams