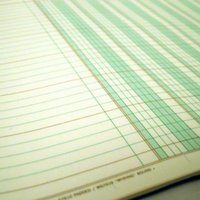 Hyperledger blockchain projects: from incubation to production-ready status
| 26-04-2018 | Carlo de Meijer |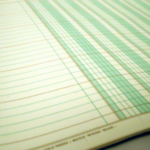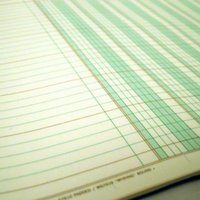 Last year I wrote a blog on the Hyperledger project and what that could mean for blockchain acceptance (see my blog: Hyperledger Project: collaboration pays off, 9 April 2017). We are now almost a year later and I am wondering if they are meeting my expectations. "2017 was a milestone year for Hyperledger both for new members and for new technical breakthroughs. In 2017 we doubled our membership, gaining companies like American Express, Cisco, Daimler and Baidu, and we're expecting more companies and organizations to join in 2018." Brian Behlendorf, Executive Director, Hyperledger.
Many blockchain followers know the Hyperledger Fabric Framework. This is the most used one in the various trials worldwide. But in the meantime the Hyperledger community has developed a whole series of these projects and tools that are less familiar. The purpose of this blog is to get more insight into these offerings and how they are developing from the incubation to the real production-ready status.
But first of all a reminder!
The Hyperledger Project
The Hyperledger project that was launched end 2015, is the international blockchain consortium of companies and organizations hosted by the Linux Foundation. Their goal is to collectively build an open source platform for the development of blockchains. Hyperledger thereby aims to enable organizations to build robust, industry-specific applications, platforms and hardware systems to support their individual business transactions by creating enterprise grade, open source distributed ledger frameworks and code bases.
The project has attracted the attention of several large companies that were early adopters of distributed ledger technologies at that time. The consortium nearly doubled in size last year to reach almost 200 members. Today, more than 220 organizations now support the Hyperledger initiative, including leading companies in finance, banking, Internet of Things, supply chains, manufacturing and technology development.
Pros of the Hyperledger project
The Hyperledger project has a number of pros that distinct them from other blockchain consortia. First of all Hyperledger is open-source, offering a "neutral home" for incubating technology. They are developing codes as open-source and bringing enterprises together to share knowledge and experience. This may lead to much faster adoption and better solutions than if it is simply built in-house. Second, Hyperledger is not focusing on one area of appliance, but on universal use cases. The software developed at Hyperledger has been adopted in many industries including supply chain, healthcare, finance etc. But what is more important, the Hyperledger Fabric, one of the (considered) most mature, extensive, flexible and active developed frameworks, allows users to create private channels in public settings, enabling the security and privacy that is needed.
Umbrella strategy
Hyperledger operates under an "umbrella" strategy. It is set up as a specialized hub for blockchain projects that facilitates not only the development, but also the commercialization of enterprise-grade blockchain based projects. Hyperledger "incubates" and promotes blockchain technologies for business, including distributed ledgers, client libraries, graphical interfaces and smart contract engines.
This strategy nowadays encompasses a (growing) number of blockchain projects, including blockchain frameworks, in addition to a number of development tools. At the moment Hyperledger incubates nine business blockchain and distributed ledger technologies, of which five blockchain frameworks and three development tools. These are in various stages of development and cover unique blockchain applications.
Read the full article of our expert Carlo de Meijer on LinkedIn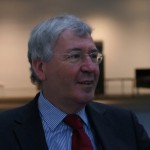 Economist and researcher
https://treasuryxl.com/wp-content/uploads/2018/04/Hyperledger.png
200
200
treasuryXL
https://treasuryxl.com/wp-content/uploads/2018/07/treasuryXL-logo-300x56.png
treasuryXL
2018-04-26 09:00:59
2020-07-06 14:35:30
Hyperledger blockchain projects: from incubation to production-ready status