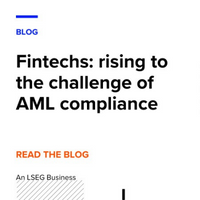 How can fintech rise to the challenge of AML compliance?
12-01-2023 | treasuryXL | Refinitiv | LinkedIn |
A new white paper from Refinitiv, produced in collaboration with global consultancy, FINTRAIL, unpacks some of the key financial crime-related challenges facing fintech today, and explores how companies in this evolving sector can best manage AML compliance.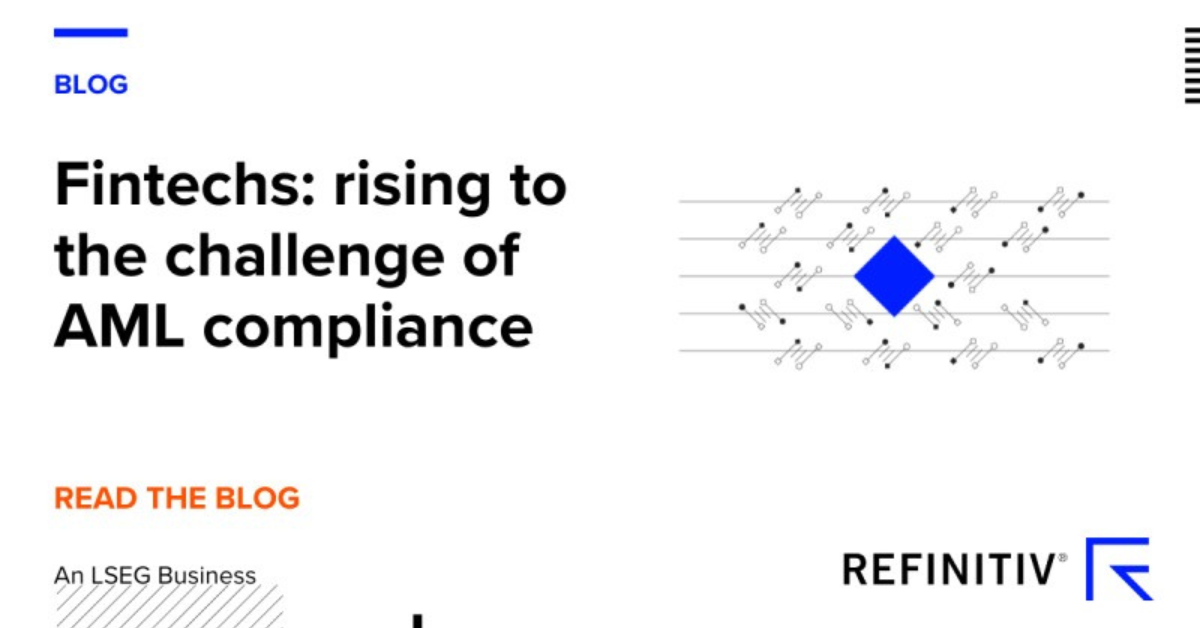 A new white paper explores three key challenges currently at play in the fintech space.
Fintech priorities are balanced between operational efficiencies, positive customer experiences and regulatory compliance.
Discover more in the paper from Refinitiv and FINTRAIL, which is based on interviews with experts in different international fintech.
---
For more data-driven insights in your Inbox, subscribe to the Refinitiv Perspectives weekly newsletter.
Fintech and illicit activity
The fintech space is highly dynamic and agile, but this industry of innovation and opportunity is substantially impacted by a constantly evolving financial crime landscape.
Emerging technology, quickly adopted by fintech and leveraged to make every facet of our lives easier, is similarly harnessed by financial criminals seeking to engage in illicit activity.
New findings from Refinitiv and FINTRAIL – based on interviews with experts in different fintech across a range of geographies – reveal the top challenges faced by the fintech and focus on three key challenges currently at play in this dynamic space.
Read the white paper: AML challenges for fintechs: Insights for the future
What are the three key challenges facing fintech?
Online fraud
Fraud continues to grow across the globe and is a key pain point highlighted by the fintech we spoke to.
One of the top fraud-related challenges currently in play is application fraud, where sophisticated financial criminals typically impersonate individuals or make use of synthetic identities.
Illicit actors are leveraging powerful technology to do this – manipulating information, tapping into advanced graphics techniques and exploiting vulnerabilities wherever possible.
---
In the United Kingdom, where fraud is the most commonly experienced crime, reported losses totalled £2.35 billion in 2021. In the United States, fraud trumps all other proceed-generating crimes and 2.8 million consumers made fraud reports in 2021.
 – AML challenges for fintech: Insights for the future
---
The fintecs we spoke to are responding in a range of ways, from providing better customer education and raising awareness to protect vulnerable customers, to ramping up collaboration initiatives between the private sector, governments and law enforcement agencies.
Digital assets and cryptocurrency challenges
Crypto continues to grow, and hand-in-hand with this, regulation within the sector is also increasing.
Against a highly dynamic situation, where products and technologies are evolving at speed, virtual asset service providers (VASPs) need to keep pace with a changing regulatory curve, especially when it comes to complying with differences across jurisdictions.
Even fintech that don't bank digital assets need to stay acutely aware of the crypto-related risk as they may interact with VASPs, and consequently, need to understand potential regulatory obligations.
Sanctions
Sanctions are another key challenge for fintech, and little wonder given the global sanctions landscape that has unfolded throughout most of 2022.
AML teams have been scrambling to keep pace with the exponentially rising volume of sanctions, especially – but not only – those related to the Russian invasion of Ukraine.
Not only has the absolute volume of sanctions been increasing, but individual sanctions have been becoming increasingly complex, leading to rising compliance costs for fintech as well as their traditional financial services industry counterparts.
Non-compliance can have far-reaching consequences – ranging from financial to reputational and more.
A best practice response
The fintech we spoke to are acutely aware of the need to protect against widespread illicit activity and of the requirement to remain compliant at all times.
At the same time, they operate in a lean industry of constant change, exponentially growing customer bases and a breakneck pace of business.
This means that building a best-practice response to financial crime must be carefully considered, efficient and effective.
Leading-edge AML technology, robust data and skilled compliance professionals – whether in-house or outsourced – can offer the solution to help manage and mitigate financial crime risk and the key challenges outlined above.
High on the list of fintech priorities is striking the all-important balance between operational efficiencies, positive customer experiences and regulatory compliance – and with the right data, technology and human insights, this delicate balancing act can be maintained.
---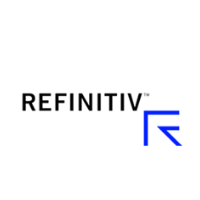 https://treasuryxl.com/wp-content/uploads/2023/01/blog-refinitiv-200.png
200
200
treasuryXL
https://treasuryxl.com/wp-content/uploads/2018/07/treasuryXL-logo-300x56.png
treasuryXL
2023-01-12 07:00:09
2023-01-11 11:09:58
How can fintech rise to the challenge of AML compliance?