19-08-2021 | XE |
Companies that regularly need Foreign Exchange often fail to see the bigger picture more because of all the details of the daily Payments and other transactions. Perhaps are you so busy processing foreign currency that you don't get around to a lake strategic view of the total Risk of your company. Or maybe those transactions take time equipment that could be spent more productively on other things. It may even be so
that manual data entry procedures are prone to human error that lead to unnecessary delays.

Dit is vaak een probleem voor groeiende MKB-bedrijven, waarvan de eigenaar of oprichter buitenlandse betalingen zorgvuldig wil blijven volgen, maar geen tijd meer heeft voor de toenemende administratieve last. Zij moeten verantwoordelijk blijven voor het autoriseren van betalingen, vooral van grote bedragen, maar hebben geen tijd voor de verdere verwerking.
Uw huidige valutaprovider zou u moeten kunnen helpen om dat probleem op te lossen. Zo zou uw provider een systeem moeten kunnen
maken dat sommige gebruikers beheerdersrechten geeft voor de verwerking, maar het autoriseren van betalingen voorbehoudt aan specifieke personen. Uw provider zou eenvoudige, veilige en betrouwbare verwerking moeten kunnen bieden. En uw provider zou u moeten kunnen helpen vertraagde betalingen te traceren.
Als u niet de beschikking hebt over dit soort diensten, kan het beheren van vreemde valuta al snel een kostbare, tijdrovende taak voor uw bedrijf worden. Daardoor wordt het nog moeilijker om uw activiteiten strategisch te benaderen om de risico's te beheren, proactieve besluitvorming mogelijk te maken en vooruit te plannen. Vooral grotere organisaties kunnen kwetsbaar zijn voor deze fout.
Maar bedrijven die voor vreemde valuta nooit verder hebben gekeken dan hun huidige provider en nooit op zoek zijn gegaan naar een alternatieve partner, weten misschien niet eens dat er andere mogelijkheden zijn. Als u verstrikt raakt in de details van valutatransacties, praat dan met alternatieve providers over hoe zij u kunnen helpen effectiever te functioneren.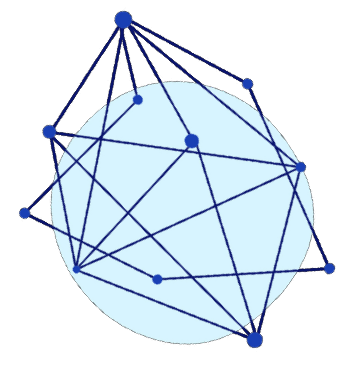 https://treasuryxl.com/wp-content/uploads/2021/08/5-scaled.jpg
1700
2560
treasuryXL
https://treasuryxl.com/wp-content/uploads/2018/07/treasuryXL-logo-300x56.png
treasuryXL
2021-08-19 07:00:01
2021-08-16 09:55:31
#5 Getting Overwhelmed by Complicated Administration (Dutch Item)