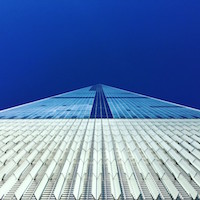 | 09-06-2016 | Simon Knappstein |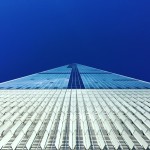 Last month the BIS published the first phase of the FX Global Code. The final version is planned for completion by May 2017. What is this Global Code and what is the BIS trying to achieve by the establishment of this Code?
Recent history
In the wake of the Libor Scandal a similar rate rigging scandal emerged in the FX market. This related to fraudulent actions around the fixing process of FX Benchmarks. In 2013 the Financial Stability Board commissioned a working group to firstly analyse the structure of the FX Market and the incentives that might promote inappropriate trading activity around a benchmark fixing, and then come up with some potential remedies to address the problems found.
In September 2014 a report was published by the FSB containing 15 recommendations to reform the FX Benchmark process. A number of these recommendations concerned market conduct, specifically related to the fixing process.  To further restore trust in the foreign exchange market and make this market function as effectively and efficiently as possible the BIS commissioned a working group to facilitate the establishment of a single global code of conduct for the FX Market and to come up with mechanisms to promote greater adherence to the code. The first phase of this global code is now published and I will share some observations with you.
What is the Global Code?
The Global Code is a set of global principles, not rules as rules are easier to arbitrage than principles. It is meant to provide a common set of guidelines to promote the integrity and effective functioning of the wholesale FX Market, i.e. a robust, fair, liquid, open, and appropriately transparent market
Unlike for instance the Model Code by the ACI Forex, which is only intended for the sell side and more rule based, this Global Code is developed by a partnership between Central Banks and Market Participants from both sell- and buy-side globally.
The Global Code is organised around six leading principles:
·      Ethics
·      Governance
·      Information Sharing
·      Execution
·      Risk Management and Compliance
·      Confirmation and Settlement Processes
Furthermore it is emphasized that this Global Code does not supplant the applicable laws and regulations for the relevant jurisdictions. It should serve as a reference when conducting business in the FX Market.
So far, so good.
The good thing in this Global Code is that it applies to all organisations and persons active in the wholesale FX Market globally and thus creates a level playing field. The more cynical observer could argue that codes of conduct are around for decades and that these have not been very successful in preventing scandals.
Obviously, thinking of myself as an ethical and honest ex-salesperson and trader, most of these principles are a no-brainer. There is only one principle and related good practices that leaves me a bit puzzled, and that concerns Execution, sub-principle 5: The Mark Up applied to Client transactions by Market Participants acting as Principal should be fair and reasonable. Sounds fair enough, but in a competitive world with Clients comparing quoted prices and trading the most advantageous price to them, hasn't mark-up already ceased to exist? So what is fair and reasonable about zero mark-up? Or shouldn't Clients trade the most advantageous?
I wonder, dear reader, what your thoughts are on this?
Reference:
Speech by Mr Guy Debelle, Assistant Governor (Financial Markets) of the Reserve Bank of Australia, at the FX Week Europe conference, London, 25 November 2015.
FX Global Code: May 2016 update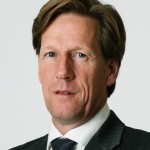 Owner of FX Prospect
https://treasuryxl.com/wp-content/uploads/2016/06/globalcode1-600x600-1.jpeg
200
200
treasuryXL
https://treasuryxl.com/wp-content/uploads/2018/07/treasuryXL-logo-300x56.png
treasuryXL
2016-06-09 08:30:34
2020-06-30 15:42:43
FX Global Code of Conduct