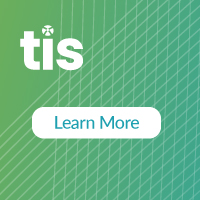 11-06-2021 | TIS |
Data Silos restrict the flow of information
One of the challenges for global enterprises, is that many areas or departments have become data silos, full of key information that is truncated and not being shared. These data "pockets" reduce information visibility and prevent optimization of processes for the company as a whole. Senior management has a vision and a strategy; however, an information feedback loop cannot function effectively or efficiently if there is a lack of organizational transparency.

The right technology platform supports end-to-end data visibility and accessibility
To achieve "perfect," end-to-end organizational visibility for payments and payments information would mean a standardization, concentration and centralization of systems, processes, (banking) partners and even locations. That is neither possible nor practical.
"Given the often-fragmented ERP and systems landscape, a holistic view of payments information via a hub is the only realistic way to gain a consolidated view, a single source of truth across all corporate departments, subsidiaries, and geographies," remarks Jörg Wiemer, CSO and TIS Co-Founder.
Companies can achieve many of the desired benefits of end-to-end visibility by using an Enterprise Payments Optimization Platform (EPOP).
The TIS Enterprise Payments Optimization Platform functions as a global, multi-functional ecosystem
 The TIS Enterprise Payments Optimization Platform is a global, multi-channel, multi-bank connectivity ecosystem. The platform supports a solid foundation for connectivity to ERPs, TMSs, HR and other payment input systems as well as financial institutions. Data is uploaded from ERPs etc. through plug-ins or agents and passed on through the TIS platform to banks. The platform provides connectivity by creating and maintaining formats (host-to-host, EBICs, and other local "flavors") and partnerships (e.g., SWIFT). The EPOP streamlines and automates the processing of a company's payments, removing complexity while adding an array of additional benefits.
Enterprise Payment Optimization is key to having the right kind of data available
"The ability to actively use payments' data is key for better decision making throughout the organization. The finance function has a very valuable commodity at their fingertips in the form of information stored on the EPO platform," says Erik Masing, CEO.
This data is the basis for managing cash, monitoring liquidity, engaging in cash forecasting, as well as supporting the information needs of treasury, finance, risk, compliance, and the CFO. This information can also benefit procurement, for example, during negotiations of contract terms and conditions. With full information, the importance of suppliers can be measured through the relative spend across the entire company. Managers can make better and more informed decisions by using business intelligence and data analytics, impacting both the top and the bottom line.
Bank Account Management (BAM) puts treasury in charge of its banking relationships globally
For the finance function, a clean master data repository is essential to manage hundreds (if not thousands) of bank accounts across various subsidiaries and geographies. Corporate treasury can store the organization's global bank account data in the EPOP's bank account management (BAM) module. During regular operations, the activity of every listed user is tracked and traced through an immutable audit log that helps to avoid unauthorized actors abusing the system's controls. There is also a processing function that scans all user permissions within the platform. If any irregular configurations are identified (e.g., a user having the ability to review and approve his own payments), the system will generate an alert and flag the user. BAM can become a successful collaboration between headquarters and departments as well as subsidiaries, orchestrated by a governance process. If the company has stored its data in a TMS, downloading the master data can be done in a matter of seconds.
Clients deserve tailored solutions that meet their requirements
The TIS vision is that their clients can operate in an open, innovative, and multi-tenant ecosystem, accessing a rich array of platform-based products and services. This new, game-changing world is not accessible if you are inflexible and locked-in by a TMS. Clients need a place where all stakeholders can collaborate and exchange information. TMS suites have historically grown into what they are today i.e., an aggregation of solutions attached to a central structure. A TMS covers many different disciplines, however, it usually offers too much, or too little i.e., not a tailored solution or the "right" fit. If a customer wants to optimize their payment process and use this information to support cash forecasting only, why should it implement a full TMS "monolith".
Flexibility, innovation and collaboration become the new normal
By helping to break down the silos created by company-centric and e.g., bank-proprietary applications, an open, innovative, and cloud-based architecture lays the foundation for "best-of-breed" solutions.
"Access to company-wide, real-time data via a scalable and versatile platform gives decision makers additional possibilities to analyze data and to collaborate," states Erol Bozak, CPO and TIS Co-Founder.
It also provides the basis for entities to take advantage of a wide range of best-of-breed products.  Value-added-services such as cash forecasting or FX / Hedging etc. are available. Innovative platforms such as the TIS Enterprise Payments Optimization Platform acts as ecosystems, making the products and services from specialized vendors available using a single sign-on. It also allows platform participants and partners to work to together sharing information in order to reduce the risk of fraud using products such as Payee Community Screening (PCS).
In summary
Ten years ago, cloud was in its infancy and Treasury Intelligence Solutions became an early adopter and a leader in SaaS. TIS believes that cloud-based, open ecosystems that support best-of-breed applications enabled by APIs, will become the new normal.  Enterprise payment optimization remains key to improving information availability, cash visibility and liquidity management. The Enterprise Payments Optimization Platform is the bridge that closes the gaps between internal as well as external functions, partners, and peers.
Visit tis.biz and find out more about the TIS Enterprise Payment Optimization Platform.
About TIS
TIS is reimagining the world of enterprise payments through a cloud-based platform uniquely designed to help global organizations optimize outbound payments. Corporations, banks and business vendors leverage TIS to transform how they connect global accounts, collaborate on payment processes, execute outbound payments, analyze cash flow and compliance data, and improve critical outbound payment functions. The TIS corporate payments technology platform helps businesses improve operational efficiency, lower risk, manage liquidity, gain strategic advantage – and ultimately achieve enterprise payment optimization.
Visit tis.biz to reimagine your approach to payments.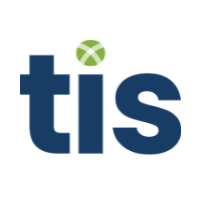 https://treasuryxl.com/wp-content/uploads/2021/06/TIS-Treasuryxl-Featured-Image.jpg
200
200
treasuryXL
https://treasuryxl.com/wp-content/uploads/2018/07/treasuryXL-logo-300x56.png
treasuryXL
2021-06-11 07:50:46
2021-06-11 08:28:49
Enterprise Payment Optimization (EPO) is the key to improving information availability, cash visibility and liquidity management