ECB and a Digital euro: positive consultation results
03-05-2021 | Carlo de Meijer | treasuryXL
Last year I wrote a blog on the ECB plans to investigate if one should introduce a Digital euro. They announced to launch a public consultation on the desirability of such a central bank digital currency for the euro zone.
Now we are a half year later and in a comprehensive analysis of the results of this consultation the ECB published the findings of this inquiry that mirrored a rather positive attitude. The report thereby provides important input into the ECB's analytical and experimental work and into the upcoming decision of the Governing Council on whether (or not) to launch a formal investigation phase in view of the possible issuance of a digital euro as a payment instrument. So nothing has been decided so far!




Why a digital euro?
In that same blog I mentioned the various reasons why central banks all over the world, including the ECB, are investigating the need and viability of central bank digital currencies (CBDCs). Such as the further digitalisation in the payments world and the continued trend towards a more cashless society. And China's advancements with their own digital Yuan and the fear that it would become a dominant currency eroding other international used currencies like the dollar and the euro. But also Facebook's  plan to launch its stable coin named Diem that could be used globally and the big interest of private people and companies to invest in cryptocurrencies such as Bitcoin and Ether with the danger of crowding out fiat currencies.
According to the ECB these developments may undermine central bank's control over monetary policy and endanger financial and monetary stability in the EU. So in fact the launch of a Digital euro is increasingly becoming a strategic issue for Europe. EU members like France but also the Netherlands have recently begun experimenting with a Digital euro. But any decision would require intensive cooperation between member states.
ECB Digital euro consultation
The ECB recently released its report on the consultation on a digital euro. The consultation that was launched in October last year, received over 8200 responses. The large majority of respondents were private citizens (94%), of which mostly men between 35 and 54 years old, while the other participants were professionals, including banks, payment service providers, merchants and tech companies. Most responses came from Germany (47%), Italy (15%) and France (11%).
Main findings
The consultation report shows that Europe's citizens are in favour of a digital euro, but under a number of conditions.
The results show that citizens as well as professionals (esp. merchants and other companies) are in favour of such a development, provided that the Digital euro respects privacy (43%) and confidentiality of transactions and that it is sufficiently secure (18%) to prevent fraud. They also support requirements to avoid illicit activities with fewer than one in ten responses from members of the public showing support for full anonymity.
"The record level of participation in our public consultation and the willingness of citizens and professionals to support a digital euro are encouraging. Their responses show the high expectations that prospective users have for a digital euro and provide valuable input for our work." Fabio Panetta, ECB Board member 
According to the document, two in five respondents thought that "Digital euro transactions should be visible to either intermediaries or the central bank, which would effectively allow the application of anti-money laundering and combating the financing of terrorism (AML/CFT) requirements." Additionally, one out of ten respondents believes that transfers under a certain threshold should remain private.
"A digital euro would therefore allow people to make payments without sharing their data with third parties, other than what is required by regulation. This differs from private payments, where services are generally offered in exchange for personal data that are then used for commercial purposes." Christine Lagarde, president ECB
The respondents also want a Digital euro that is easy to use, without additional costs (9%), and that allows for fast and reliable payments via payment cards and iPhones (8%).
More than two-thirds acknowledge the importance of intermediaries providing innovative services that allow access to a digital euro and indicate that it should be integrated into existing banking and payment systems. They would like additional services provided on top of basic digital euro payments.
Around a quarter of the respondents take the view that a Digital euro should make cross-border payment faster and cheaper. They also want to be able to use the digital euro outside the Eurozone, though with limits.
"A digital euro can only be successful if it meets the needs of .Europeans." "We will do our best to ensure that a digital euro meets the expectations of citizens highlighted in the public consultation". Fabio Panetta, ECB Board member
Next steps
The feedback is now to be communicated to the European Parliament as well as the Commission and the Council. And it is up to the Euro system – which includes the ECB and central banks of countries that have adopted the euro – to decide whether the project should be launched.
Following the findings of the consultation, the ECB is set to take a decision on starting formal investigation on a Digital euro on whether to commence central bank digital currency trials by the middle of 2021, before a further six months to one year practical trial of the technology.
And if this decision will be a positive and the green light is given, the Digital euro, a complement (not a replacement) to banknotes and coins, could see the light of day in four years from now, according to ECB president Lagarde. She indicated it may be 2025 before any digital currency would be ready.
"Because it's a technical endeavour as well as a fundamental change because we need to make sure that we do it right. We owe it to Europeans, they need to feel safe and secure. The need to know that they are holding a central bank-backed equivalent of a digital banknote. We need to make sure that we're not going to break any system, but enhance the system". Christine Lagarde, president ECB
The ultimate design of the digital euro lies with the ECB that will take the public consultation into consideration and look into various possibilities, including use of distributed ledger, definition of spending limits, use of a device for transfers and payments, online/offline capabilities, or availability of cross-border transactions outside Europe.
The Dutch positive stands towards the Digital euro
In narrow cooperation with the ECB and the other national banks in the Eurozone, the DNB is also exploring the possibility of issuing a Digital euro in addition to euro banknotes and coins.
In a recently published report, the Dutch Central Bank said it was 'ready to play a leading role' with research and development into its own digital currency as well as a Europe-wide digital currency. The Netherlands would be a suitable testing ground, according to the report, being well placed to develop and trial a Digital euro. The Netherlands is the country where the move out of cash is the largest in Europe. Nearly two thirds of all payments in the country are digital.
The main findings of the report
In this report the DNB researched the satisfaction with the current payment system and the willingness to hold a Digital euro account among a representative group of Dutch citizens. The findings are broadly in line with those of the ECBs public consultation.
While citizens are very satisfied with the current payment options, half of the Dutch population would be interested in opening a current account for Digital euros, an electronic form of central bank money that is available for all citizens and businesses – similar to banknotes and coins, but exclusively in digital form. Relating top the amount they would be willing to deposit into a digital euro account, most of the, opted for €101-500.
Main condition is that privacy is well protected, security features should be adequately safeguarded if people want to open such an account and the risk of theft and fraud of their assets is minimized.
Familiarity with the concept of a Digital euro increases people's willingness to use it as a means of payment. Almost half of Dutch citizens are familiar with the concept, although most people indicated they did not knew exactly what it entails. 53% said they had never heard of it, 33%had heard about it but do not know what it means while 13% knows exactly what it means.
The most frequently cited reason why the Dutch public believe a Digital euro would be useful and could be a reliable complement to cash and existing electronic payment instruments, is that central banks, unlike commercial banks, do not operate on a for-profit base.
Balancing act
While earlier discussions on CBDC were mostly academic, the focus has increasingly turned to the technical aspects and financial and monetary issues. The ECB received many technical suggestions from the respondents. According to a quarter of individual respondents, end-user solutions comprising (smart) cards or a secure element in smartphones would be preferred to facilitate cash-like features. Building a Digital euro for retail payments may require an infrastructure that is interoperable with existing point of sale terminals or with digital platforms
What may it bring?
A Digital euro could bring many benefits to the population as it would grant greater usability, speed and safer payments transactions while it could leverage technology. It could also enhance digital inclusion, facilitate monetary policy implementation, and help protect against frauds and thefts. Being issued by the ECB and supposed to be not more expensive than the use of cash, it would be a cost-efficient payment solution for individuals and businesses with limited interchange fees, if any.
What about the future of commercial banks?
A digital euro however could pose a number of problems in a number of areas. These should be attention points in the further discussion that should be addressed before the release of the Digital euro to ensure the stability of the financial and monetary system.
First of all for banks, what will be there future?  What about the already identifying competition by fin techs and big techs using crypto currencies?
Lagarde raised that certain intermediaries – that is, banks – are apprehensive about what the issuance of this Digital euro may mean for them, noting that they should not be concerned.
"We need to also make sure that we are not going to break the system but to enhance the system." "Those intermediaries will continue to co-exist, to develop their business and conduct their activities with cash which will continue to be available as will digital currency." Christine Lagarde, president ECB
But in an increasingly digitised world banks may increasingly have to ask themselves how they may serve their customers' future needs and how they can distinct themselves from their competitors.
And what about financial and monetary stability?
And how to avoid in times of financial crisis that a digital euro will "blow a hole" in commercial bank's balance sheet. Especially in the event that savers would massively transform their deposits in banks into central bank money, in case of economic or financial crisis. This bank run could increase the cost of financing for banks, and in turn the interest rates on bank loans.
Almost half of the respondents of the ECB Consultation mention a need for holding limits, tired remuneration, penalty rates to excess balances or a combination of the two, to manage/control  the amount of digital euro in circulation and prevent a massive flight to digital euros in times of a financial crisis. A similar share of professional respondents agree.
Competition or cooperation?
Another issue is: will CBDCs trigger competition between central banks or cooperation? With the exception of China, most central banks are looking for (some sort of) cooperation. Under the auspices of the Bank for International Settlements (BIS), the ECB is part of a core group of central banks including the Bank of Canada, Riksbank, the Bank of Japan, the Swiss National Bank, Bank of England (BoE) and the Fed, who are jointly exploring CBDC.
The way forward
The topic of a Digital euro has gained much more public attention in the Netherlands and that is not strange as a much higher proportion of their payments is digital compared to other countries in the Eurozone. But for a Digital euro to get more footing in Europe, what is required is a more in-depth policy debate to be held more broadly across the euro area. This given that it is the Euro system that will decide on the potential introduction of a Digital euro.
If the decision should be taken within the Euro system to experiment with some more concrete type of digital euro the Netherlands said it is ready to play a leading role!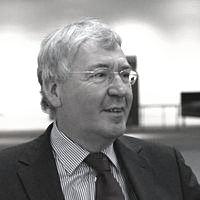 Economist and researcher
https://treasuryxl.com/wp-content/uploads/2021/04/euro-digital.png
666
964
treasuryXL
https://treasuryxl.com/wp-content/uploads/2018/07/treasuryXL-logo-300x56.png
treasuryXL
2021-05-03 07:00:49
2021-04-30 11:12:05
ECB and a Digital euro: positive consultation results