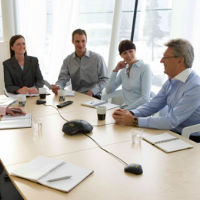 Boek release: Discounted Cashflowmethode – Achtergronden en aandachtspunten
| 6-6-2017 | Peter Schuitmaker | treasuryXL |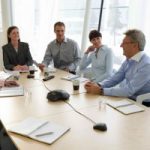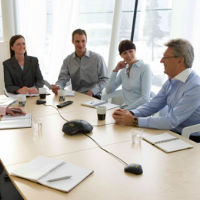 Medio juni verschijnt een nieuw boek van onze expert Peter Schuitmaker met de titel 'Discounted Cashflowmethode'. Dit is zijn tweede boek. Eerder publiceerde hij 'Mijn bedrijf verkopen '. Wij hebben hem verzocht om ons alvast meer te vertellen over dit nieuwe boek en de daarin beschreven methode, die van belang is bij het verkoop of de overdracht van een bedrijf. 
DFC methode
Bedrijfswaardering is een veel voorkomend vraagstuk. Denk aan situaties van bedrijfsoverdracht, uitkoop van een aandeelhouder, management buyout, bedrijfsopvolging binnen de familie, boedelscheiding, enzovoorts. In de literatuur vinden we een grote verscheidenheid aan methoden. De DCF methode geldt echter als de meest zuivere benadering.
Hierbij worden toekomstige kasstromen op een of andere manier bepaald en deze worden op een of andere manier contant gemaakt. Maar: hoe zit dat nu met die 'op een of andere manier'?
Het boek
In de praktijk van bedrijfswaardering worden veel fouten gemaakt. Vaak worden de technieken onjuist of onvolledig toegepast. Of verkeerde uitgangspunten gehanteerd. Dat roept onnodig vragen op over de juistheid van de waarderingsuitkomst.
Dit boek behandelt de achtergronden en aandachtspunten van de DCF methode. Hierbij komen diverse varianten aan bod, zoals de WACC methode, de Adjusted Present Value APV methode en de Cash To Equity methode. De theorie wordt behandeld aan de hand van een praktische casuspositie.
Mijn  boek biedt grip op de reken technische aspecten. Maar belangrijker, de keuzes en overwegingen bij het toepassen dan de DCF methode. Het helpt de lezer om een DCF waardeanalyse te doen. Maar ook kunnen zo waarderingsrapporten van derden kritisch tegen het licht worden gehouden. Om zo de juiste kanttekeningen te kunnen plaatsen.
Bestelinformatie
Auteur: Peter Schuitmaker
Uitgever: BBO&F Breda
ISBN:  978-90-826156-2-3
Prijs: €19,50 incl. BTW
Paginas: 92
Verschijnt: medio juni 2017
Te bestellen via www.bboenf.nl/boeken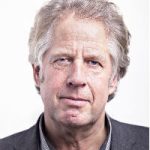 Registered Advisor for Business Transfer and Succession
Meer artikelen van deze auteur:
Pre exit strategie wint aan populariteit
Het belang van cash management in de aanloop naar bedrijfsoverdracht
https://treasuryxl.com/wp-content/uploads/2017/06/bedrijfoverdracht.jpg
200
200
treasuryXL
https://treasuryxl.com/wp-content/uploads/2018/07/treasuryXL-logo-300x56.png
treasuryXL
2017-06-06 07:30:59
2020-07-02 15:14:20
Boek release: Discounted Cashflowmethode – Achtergronden en aandachtspunten