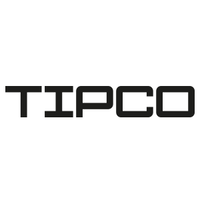 | 22-10-2018 |  TIPCO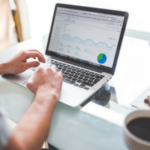 "Three hundred and seventy-five thousand and thirty-three Swiss francs". If you are involved in guarantee management, you'll know that it is often still necessary to write guarantee volumes in words. Besides this, treasurers also spend lots of time dealing with complex requests, ticking numerous boxes correctly and accurately transferring addresses. The margin of error is zero.
Guarantee management is a specialist area where details really matter, and where a well-trained eye, top levels of concentration and lots of hard work are preconditions. At corporate groups, this often involves many subsidiaries and therefore numerous players and parties.
When a subsidiary needs a guarantee, it often takes several days and no-end of coordination until the bank guarantee is finally available. During these tedious coordination processes, it is often necessary for a colleague to pick up the phone after the fifth email and personally ask about the guarantee – but that doesn't make things any more efficient. Double data entries are not rare, cost everyone involved lots of time and increase the error rate. And, if high volumes require several approval steps, then compliance checks and even more patience are necessary.
The objective: Less paper, more speed
Imagine you could do away with this paper chase and digitalise your guarantee management as far as possible. Starting with the request for a guarantee, on to the approvals process and distribution, all the way to issuing the associated documents. Paper-based applications which are circulated within the group and later forwarded to the bank by fax, email or post, would then be a thing of the past.
That is all possible with a digitalised process and tailor-made workflow management: Reduce your processing times, forget tedious typing work and have more time for performing analyses. The following case study highlights what this could look like in practice.
The full article can be read on the website of TIPCO treasury.
[separator type="" size="" icon=""]
https://treasuryxl.com/wp-content/uploads/2018/10/Tipco-200-x-200.png
200
200
treasuryXL
https://treasuryxl.com/wp-content/uploads/2018/07/treasuryXL-logo-300x56.png
treasuryXL
2018-10-22 10:00:19
2018-10-22 10:00:19
Digital Guarantee Management: Move from tedious paperwork to electronic process management