| 19-08-2020 | treasuryXL | Pieter de Kiewit
Kosten besparen, business kansen creëren en risico's verkleinen, dat is wat goede treasury elke organisatie kan brengen, dus niet alleen de multinationals. Als treasury aficionado zie ik dagelijks dat organisaties zichzelf tekort doen. In dit artikel maak ik graag concreet waar ik het over heb omdat ik merk dat velen het vakgebied onterecht complex vinden.

Kosten besparen
Het managen van geldstromen kost geld:
De bankier als loodgieter stuurt ook een rekening, vaak alleen niet zo expliciet. Deze rekening is bijvoorbeeld voor transacties en het aanhouden van rekeningen. De realiteit is dat de meeste organisaties en vaak ook hun banken geen voortdurend zicht hebben op deze kosten en dat ze voortdurend wijzigen.
Wat ook wel eens gebeurt is dat voor één internationale betaling even veel (per stuk) wordt betaald als voor 5.000 internationale betalingen. Dit terwijl kwantum korting van toepassing is.
Wat ik ook regelmatig zie is dat een bepaalde financieringsstrategie is gekozen waarbij een oplossing de markt conforme prijs heeft maar de juiste oplossing niet is. Rood staan op een rekening courant is veel duurder dan een hypothecaire lening. Vaak wordt niet nagedacht over wat de juiste oplossing is.
De laatste van vele voorbeelden die ik wil noemen is dat diverse offertes aanvragen bij diverse leveranciers kan leiden tot substantiële kostenbesparingen. Vaak is de huisbank best bereid een lager tarief voor een dollar deal te berekenen en zijn er velen die nog goedkoper kunnen leveren.
Het zijn simpele oplossingen maar de tijd wordt er niet in gestoken.
Business kansen creëren
De gereedschapskist van een treasurer zit vol oplossingen die het verschil kunnen maken tussen een kans verzilveren of niet. Zo zie je in bijvoorbeeld projecten organisaties of bedrijven die leveren in exotische oorden, dat de business stopt op het moment dat de klant pas wil betalen na complete levering. Dat kan te risicovol lijken of het kan zijn dat de leverancier de upfront kosten niet kan dragen met eigen middelen. Via garanties, letters of credit, borgstellingen door de overheid of projectfinanciers kan de business dan soms toch worden gerealiseerd. En besef goed, niet zo lang geleden was (equipment) leasing nog geen geaccepteerde oplossing. Nu kunnen transporteurs verladingen aanbieden en kunnen de vrachtwagen producenten meer produceren.
Risico's verkleinen
Bij treasury en risico wordt vaak gedacht aan rente en valuta. Dat is terecht, de bijbehorende risico's moeten prudent worden aangepakt. Een veel belangrijker risico is beschikbare liquiditeit. Goede treasurers kunnen forecasten en ingrijpen om cash beschikbaar te maken voor de organisatie. Extra faciliteiten vanuit de bank, doordacht werkkapitaalmanagement, managen van betalingstermijnen en tools als factoring kunnen het verschil maken tussen overleven of niet.
Hulp nodig?
Met deze korte opsomming wil ik duidelijk maken dat voor iedere organisatie treasury van grote waarde is. Dat kan met een expert op de payroll, met eigen boerenverstand of met een tijdelijke oplossing (Rent a Treasurer). Het gaat niet om complexe materie, wel om de bereidheid af en toe een stap terug te doen en het vakgebied te overzien.
Zullen we overleggen? Wie weet kan ik u in contact brengen met de expert die voor u het verschil kan maken.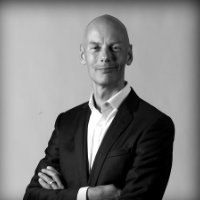 Owner at Treasurer Search
https://treasuryxl.com/wp-content/uploads/2020/08/tr12.png
200
200
treasuryXL
https://treasuryxl.com/wp-content/uploads/2018/07/treasuryXL-logo-300x56.png
treasuryXL
2020-08-19 07:00:29
2021-04-20 14:51:53
Scoren met treasury in kleinere organisaties