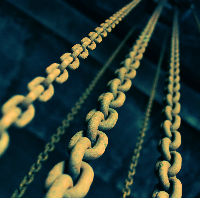 | 28-12-2016 | Carlo de Meijer |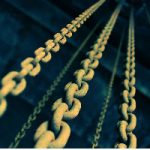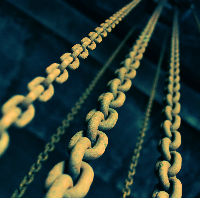 In the past three weeks I travelled throughout South Africa. My main focus was on the country, the people, the safaris, the Big Five and not on blockchain! Now being back home I was curious to learn if there were developments in the blockchain area. 
A number of interesting reports were launched, amongst others by Euroclear and Deloitte. And there has been growing blockchain and distributed ledger activity in the financial industry from start-ups, to banks, central banks, the market infrastructure and consortia. But also from advisory companies, central government bodies and others.
In this first article I will focus on two reports and on startups.
 REPORTS
Euroclear Report: Blockchain Settlement – Regulation, Innovation, and Application 
A new report by Euroclear has looked at the regulatory and legal aspects of the use of blockchain technology in post-trade settlement in a European context. The report found that central securities depositories (CSDs) would play an important role in a blockchain-based settlement system. It also stated that regulators should not fear the use of smart contracts and distributed ledger technology any more than any other automated computer-based process prevalent throughout the settlement industry.
As 'custodians of the code,' CSDs could exercise oversight of, and take responsibility for, the operation of the relevant blockchain protocol and any associated smart contracts. CSDs may continue to perform an important role as trusted, centralised FMIs (financial market institutions), providing gatekeeping services and oversight of the relevant blockchain.
With the implementation of a DLT-based settlement process there is no need to change the existing regulatory architecture. The authors believe that a blockchain-based settlement system would not present a weaker cybersecurity proposition than any present system, which is not immune to cybersecurity. By allowing regulators to participate as a node in the blockchain system, they could have complete oversight of all the transactions occurring within the settlement system and receive transparent transaction data in real time.
Deloitte Survey: Corporate Executives Having Hard Time Wrapping Heads Around Blockchain
According to a recent Deloitte online survey of more than 300 senior executives at large US companies in order to find out about corporate sentiment towards blockchain technology, understanding of the technology is uneven and many senior executives (39 per cent) still know little or nothing about it, while others place it among their company's highest priorities.
The survey revealed that blockchain investment and adoption patterns may be more complex than many observers believe. For instance, despite the relative immaturity of the technology, 21 percent of Blockchain-informed senior executives across a wide range of industries indicated that their firms have already brought blockchain into production, and 25 percent plan to do so within the next year. Key findings from the survey showed that 28 per cent of respondents had invested $5 million or more in blockchain technology, while 10 per cent had invested $10 million or more. Looking forward, 25 percent of respondents expect to invest more than $5 million in Blockchain technology during the next calendar year.
Many of these blockchain-informed executives (more than a quarter) see the technology as crucial for their company and their industry. Fifty-five percent of this group said their company would be at a competitive disadvantage if it failed to adopt the technology. Forty-two percent of those surveyed who claimed some knowledge of Blockchain believe it will disrupt their industry.
STARTUPS
Goldman, JPMorgan take a stake in blockchain startup Axoni
Goldman Sachs and JPMorgan Chase have announced finalizing an investment that is said to be in a range of USD 15 million to USD 20 million) in blockchain startup Axoni. The Axoni deal represents the latest Wall Street effort to gain traction with blockchain technology. Axoni is a New York-based technology company that helps banks and other institutions develop blockchain software to run capital markets processes. Furthermore, other financial institutions including inter-dealer broker ICA,  Plc's venture arm,  are also interested in investing in the startup.
Over the past six months, Axoni has run a number of high-profile experiments with some of the financial industry's largest players, in areas such as post-trade processing of credit default swaps and foreign exchange.
Digital Asset rolls out blockchain platform allowing confidential trades
Blockchain startup Digital Asset Holdings (DAH) has developed a platform to allow traders use blockchain technology without giving out confidential information on their trades. The new platform provides a solution to confidentiality issues holding back adoption of the blockchain technology in financial markets. They solve the privacy issue by dividing the distributed ledger of transactions into two components: one where participants can confidentially store their transactions data, and another that is shared by all participants without the confidential data.
Moreover, the new platform will form the basis of the technology that DAH is building for financial institutions including Australian stock exchange ASX and US post trade services provider the Depository Trust and Clearing Corporation (DTCC).
Manifold Technology rolls out easy-to-use blockchain platform
Manifold Technology, a US-based fintech, has made its patented blockchain platform available allowing non-technical developers to build enterprise-ready, blockchain-enabled applications. The platform has already been used by the Royal Bank of Canada for a rewards program, and by R3CEV consortium member banks to demonstrate instant trading of fixed income assets. The fintech's platform can handle more than 10,000 transactions per second in operational environments, surpassing the largest credit card companies that can handle between 2,000 and 8,000 transactions per second.
Stellar's blockchain powers ICICI Bank's money transfers in India
Stellar, the open blockchain platform and non-profit payment protocol has partnered with ICICI Bank to bring low-cost, near instantaneous remittance solutions in India, the Philippines, Africa and Europe. Besides the bank, other three new partners in some of the largest remittance markets in the world were revealed by Stellar including: Philippines-based financial inclusion-focused fintech startup Coins.ph, pan-African fintech company Flutterwave which is notably plugged into the popular M-Pesa network, and French remittance provider Tempo Money Transfer, a licensed money transfer operator in Europe. This will allow Stellar customers be able to move money from France to Nigeria to Kenya to India in real-time and securely.
Overstock Issues Shares Using the Bitcoin Blockchain
Overstock.com, the online retailer, has become the first publicly-traded company to issue stock over the Internet, distributing more than 126,000 company shares using the blockchain technology. The company announced in October that it would allow its stockholders to purchase shares of its preferred stock. The company is making the offering to demonstrate its tØ platform, while providing its stockholders the opportunity to participate and trade exclusively using the platform.
Fintech Firm Wyre Raises $5.8 Million for "Fastest Blockchain Cross-Border Payments Platform"
San Francisco-based Fintech startup Wyre has launched its blockchain remittance platform alongside a successful $5.8 million funding round. Wyre intends to add its blockchain solution as a layer on top of existing blockchain-based platforms adopted by payment giants around the world. Fundamentally, the Wyre platform works by taking deposits from large payment companies via an API. These transactions are sent over Wyre's ledger. Wyre then delivers the funds as per the transaction's instructions, "typically in less than six hours". Wyre's focus lays in the cross-border payments corridor between China and the United States.
Sources: Euroclear Report: Blockchain Settlement – Regulation, Innovation, and Application, Deloitte Survey: Corporate Executives Having Hard Time Wrapping Heads Around Blockchain, Carlo de Meijer/LinkedIN article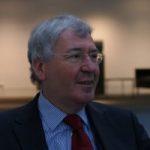 Carlo de Meijer – Economist and researcher
[button url="https://www.treasuryxl.com/community/experts/carlo-de-meijer/" text="View expert profile" size="small" type="primary" icon="" external="1″]
[separator type="" size="" icon=""]
https://treasuryxl.com/wp-content/uploads/2016/12/chains-II.jpg
200
200
treasuryXL
https://treasuryxl.com/wp-content/uploads/2018/07/treasuryXL-logo-300x56.png
treasuryXL
2016-12-28 07:30:39
2016-12-28 07:30:39
Blockchain: what happened during my stay in South Africa? (Part I)