| 03-07-2020 | Stichting MKB Financiering | treasuryXL
It is quite easy to determine the financial stamina of a SME. Solvency is a reliable measure of this. If a company has a solvency of 35% or more, the company is in a healthy condition and has sufficient borrowing capacity for further growth. If the solvency is less than 35%, it is advisable to work on improving the condition. Borrowing money further affects solvency, so be cautious about this and work on improving the condition or improving solvency. The question now is: how?
Blog continues in Dutch language.

Actief de solvabiliteit verbeteren
Er zijn een aantal mogelijkheden om actief de solvabiliteit, lees financieel uithoudingsvermogen, van een bedrijf te verbeteren. We noemen vijf voorbeelden met daarbij de behorende kenmerken:
1. Winstinhouding
Door jaarlijks de winst aan het vermogen toe te voegen en geen of nauwelijks dividend uit te keren groeit het eigen vermogen gestaag. Een gezonde methode. Echter, deze vergt veel tijd. Het vergt soms jaren van sparen en de hand op de knip houden.
2. Balansverkorting
Het afstoten van overbodige activa en een scherper werkkapitaalbeheer (verkleining voorraad, sneller innen van debiteuren) voeren. Dit zijn eenmalige verbeteringen. Het aanwezige eigen vermogen verbetert er niet door.
3. Inbreng extra kapitaal door de ondernemer / aandeelhouder(s)
Net als winstinhouding is dit een gezonde methode; áls de aandeelhouders over middelen beschikken: breng het in! Op de spaarrekening levert het immers geen rendement. En dankzij de toename van het eigen vermogen kan de schuldpositie afnemen.
4. Inbreng kapitaal door derden
Kapitaal door derden inbrengen kan vanuit vrienden- of familiekring, maar ook via informal investors, participatiemaatschappijen en ROM's. Een prima oplossing Hiermee kan snel een aanzienlijke verbetering van de vermogenspositie worden gerealiseerd. Overigens zijn veel ondernemers terughoudend: de ondernemer is niet meer enig aandeelhouder en moet dus meer verantwoording afleggen. Een argument dat voorbij gaat aan de voordelen:  andere aandeelhouders brengen niet alleen geld in, ook vaak hun kennis, visie en netwerk. Het biedt extra kans op professionele groei van het bedrijf
5. Werknemersparticipatie
Dit is een instrument waardoor medewerkers van een bedrijf kunnen deelnemen in (certificaten van) de aandelen van hun werkgever. De medewerkers worden mede eigenaar van het bedrijf. Het levert naast (beperkt) extra eigen vermogen ook iets extra's op: nog meer betrokkenheid en vaak positieve gedragsverandering. Deze vorm van financieren past in de moderne tijd waarin  medewerkers meer onafhankelijk, bewust en vaak specialistisch opgeleid zijn. Een medewerkersparticipatie kan leiden tot extra (ver-)binding.
Eigen vermogen versterken niet eenvoudig
Hoe fraai deze opsomming van mogelijkheden ook is, in de praktijk blijkt het voor de meeste MKB bedrijven niet eenvoudig te zijn het eigen vermogen te versterken. Er zijn geen 'eenvoudige' loketten voor eigen vermogen zoals die er zijn voor vreemd vermogen (via banken en de non-bancaire kredietverstrekkers). Er is geen loket voor de MKB onderneming met een balanstotaal van € 300.000, die bijvoorbeeld behoefte heeft aan een eigen vermogensverbetering van € 50.000. Het ontbreken van zo'n loket voor eigen vermogen 'drijft' ondernemers dus automatisch naar de markt van vreemd vermogen.
Financieringsgraad te hoog door vreemd vermogen
Vreemd vermogen is goedkoop, fiscaal aantrekkelijk en goed verkrijgbaar. Dat heeft geleid tot een hoge financieringsgraad (dus lage solvabiliteit) van MKB ondernemingen. Gevolg: het financiële uithoudingsvermogen is aangetast én kan niet eenvoudig worden hersteld. Een dilemma dat vraagt om nadere aandacht.
Toegang eigen vermogensversterking MKB verbeteren
Een verbetering van de eigen vermogenspositie van MKB bedrijven leidt tot een verbetering van het financiële uithoudingsvermogen, hetgeen vervolgens de toegang tot overige financiering verbetert. Binnenkort gaan we nader in op de vraag: op welke wijze zou voor het MKB de toegang tot eigen vermogensversterking verbeterd kunnen worden?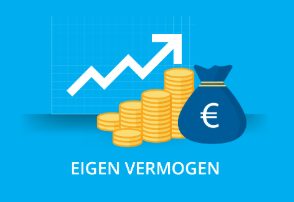 https://treasuryxl.com/wp-content/uploads/2020/07/SHJ-scaled.jpg
1707
2560
treasuryXL
https://treasuryxl.com/wp-content/uploads/2018/07/treasuryXL-logo-300x56.png
treasuryXL
2020-07-03 07:00:48
2020-07-01 13:29:23
5 examples for improving Financial Stamina