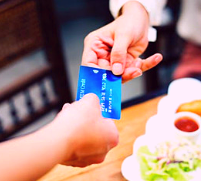 16-9-2019 | Marco Lassche |
Corporate credit cards are often used by employees to pay their expenses during business trips.
In this article we explain how you can easily control the use of corporate credit cards.
What are the advantages of corporate credit cards, apart from the old-fashioned declaration on paper (including receipts)?
How do you set up an effective and efficient credit card policy?
How do you use simple tools to ensure that the accounting process of credit card statements runs quick and smooth?
How can you ensure that costs are controlled or even reduced with a simple analysis tool?
Advantages of business credit cards
The advantage for the employee is that she does not first have to pre-finance the expenses herself and later declare the costs based on a stack of crumpled receipts.
Advantages of business credit cards for the company are countless:
A free short-term credit line.
Purchases are often insured, as well as misuse of the card.
By using a number of simple tools, many more benefits are added:
Time saving for accounting through automatic processing of credit card statements in the accounting system. Every transaction on a credit card statement contains a cost category code (also called Merchant Category Code). These codes can be easily linked to (sub) ledgers.
Analyzing credit card expenses becomes easy because there is direct insight into the business costs incurred by staff. This means you can also manage cost savings. You can use a special tool for these analysis, but a pivot table in Excel works fine as well.
Employees scan their receipt via an app on the phone and can then throw the receipt away. No more hassle.
10 Steps to implement a good credit card policy
A good credit card policy is essential for optimizing credit card use within a company. So make sure that it is clear beforehand what the rules of the game. Equally important, maintain them as well. It is also important that the management confirms itself to the credit card policy. Management should be a good role model.
10 Steps:
Determine the credit card company that fits the best to the company. (VISA/MASTER/American Express).
Determine who within the company is eligible for a credit card. Usually this will be the management and the people in the sales team.
Determine who within the company is responsible for the credit card management. Place this with the Treasury department or the accounting department.
Determine the credit card limits. An employee who always travels to cheap countries does not need such a high limit as an employee who always travels to expensive countries.
Determine the costs for which a credit card may be used. Think of restaurant, taxi, hotels. We do not recommend to allow using business credit cards for private expenses, as this causes extra work for accounting.
Determine the rules for matching the credit card statement with the receipts. A simple rule is to require that within 30 days after receipt of the credit card statement, the scanned receipts must be linked to the statement by the employee. This is also important for an audit. Of course it is true that in certain countries, people do not get a receipt e.g. a taxi ride, so flexibility is required in this. But hotels, restaurants etc., should be able to provide a receipt at any time. Also emphasize to employees that a payment confirmation from a payment terminal is not a receipt.
Determine who approves the spending on the credit card statement. It makes sense to place this with the department manager or CFO. This approval process can be setup in the same online tool in which the credit card statements are uploaded.
Determine the consequences for not following the credit card policy. Some employees with a corporate credit card are very careless or feel like a kid in a candy store. So consider consequences for not uploading receipts, abuse etc..
Have employees who receive a credit card review the policy and sign it. Make sure this policy is not too long.
Ensure that employees hand in their credit card immediately upon termination of employment and block the credit card.
Cost savings on credit cards
Easy and quick gains:
Limit cash withdrawals by credit cards in ATM's. Costs are often 4% of the cash withdrawal, with a minimum of around € 5 per withdrawal.
Always pay in the local currency with your credit card in non-EUR countries. Although the credit card company often charges 2-3% rate surcharge, ATM's, hotels and restaurants charge much higher surcharges to pay directly in EUR.
Other cost savings:
There are more cost savings to realize. E.g. there are still a lot of companies in which employees can book their flights and hotels on their own preferred website and pay it by the corporate credit card. To get better insight and cost control you can consider the implementation of a corporate travel portal, in which the employee can still book on its own, but you can control costs much better.
Please feel free to contact me if you need any further information or assistance in setting up a framework to control your corporate credit card costs.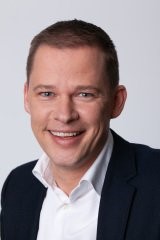 Founder and Owner of at Bedrijfskostenexpert
Treasurer and Project Manager at Van Caem Klerks Group
treasuryXL Ambassador
https://treasuryxl.com/wp-content/uploads/2019/09/cc-blog-1.png
181
201
treasuryXL
https://treasuryxl.com/wp-content/uploads/2018/07/treasuryXL-logo-300x56.png
treasuryXL
2019-09-16 07:00:58
2020-07-02 15:38:08
10 Steps for an effective and efficient credit card policy