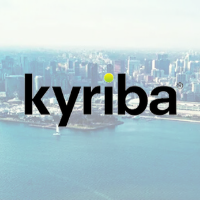 | 22-4-2020 | treasuryXL | Kyriba |
VENLO, The Netherlands, April 22, 2020 – treasuryXL, the community platform for everyone who is active in the world of treasury, and Kyriba in the Netherlands, the global leader in cloud treasury and finance solutions today announced the signature of a premium partnership.

The partnership aims at offering a continuous flow of treasury content, making treasury knowledge available. This partnership includes:
collaboration on messaging, content production, and visibility
mutual distribution on select items of interest
collaboration on larger themes: event promotion, speaking and experts contribution, publications
Treasury management is currently experiencing a revolution under the effect of digital transformation. With this partnership, treasuryXL and Kyriba are striving to make sure that treasurers are always up to date with the latest news and events in their field.
According to Kendra Keydeniers, treasuryXL "We are happy to welcome Kyriba in our community. Kyriba is recognised by leading analyst firms, treasury and finance trades for its innovation and its leadership in cloud finance solutions. Kyriba will have a prominent role in the Treasury Topic environment with coverage in Cash Management, Risk Management, Treasury Software, Payments & Banking, Fraud & Cyber security and Working Capital Management which is a considerable contribution to our ecosystem."
"With an increasing focus on digital transformation, financial leaders must be empowered with insights into all the latest treasury trends. They need rapid access to on-the-pulse information around the latest industry news, plus new services and products to support their initiatives for innovation and competitiveness. With this partnership, treasuryXL, Kyriba has access to a well -established communications forum and a wide treasury ecosystem." says Luuk Linssen at Kyriba.
About treasuryXL
treasuryXL started in 2016 as a community platform for everyone who is active in the world of treasury. Their extensive and highly qualified network consists out of experienced and aspiring treasurers. treasuryXL keeps their network updated with daily news, events and the latest treasury vacancies.
treasuryXL brings the treasury function to a higher level, both for the inner circle: corporate treasurers, bankers & consultants, as well as others that might benefit: CFO's, business owners, other people from the CFO Team and educators.
treasuryXL offers:
professionals the chance to publish their expertise, opinions, success stories, distribute these and stimulate dialogue.
a labour market platform by creating an overview of vacancies, events and treasury education.
a variety of consultancy services in collaboration with qualified treasurers.
a broad network of highly valued partners and experts.
About Kyriba
Kyriba empowers CFOs and their teams to transform how they activate liquidity as a dynamic, real-time vehicle for growth and value creation, while also protecting against financial risk. Kyriba's pioneering Active Liquidity Network connects internal applications for treasury, risk, payments and working capital, with vital external sources such as banks, ERPs, trading platforms, and market data providers. Based on a secure, highly scalable SaaS platform that leverages artificial and business intelligence, Kyriba enables thousands of companies worldwide to maximize growth opportunities, protect against loss from fraud and financial risk, and reduce costs through advanced automation. Kyriba is headquartered in San Diego, with offices in New York, Paris, London, Frankfurt, Tokyo, Dubai, Singapore, Shanghai and other major locations. For more information, visit www.kyriba.com.
https://treasuryxl.com/wp-content/uploads/2020/04/Kyriba-200x200-color.png
200
200
treasuryXL
https://treasuryxl.com/wp-content/uploads/2018/07/treasuryXL-logo-300x56.png
treasuryXL
2020-04-22 10:04:36
2020-04-22 10:02:13
treasuryXL announces partnership with Kyriba to strengthen dissemination of the latest trends about treasury