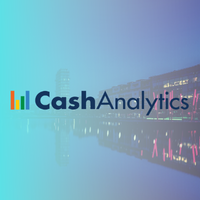 treasuryXL announces partnership with CashAnalytics to strengthen dissemination of the latest corporate treasury trends
13-01-2022 | treasuryXL | CashAnalytics
VENLO, The Netherlands, January 13, 2022 – treasuryXL, the community platform for everyone who is professionally active in the world of treasury, and CashAnalytics, an award-winning cash forecasting, reporting and liquidity planning software for multinational organizations, today announced the signature of a premium partnership.
---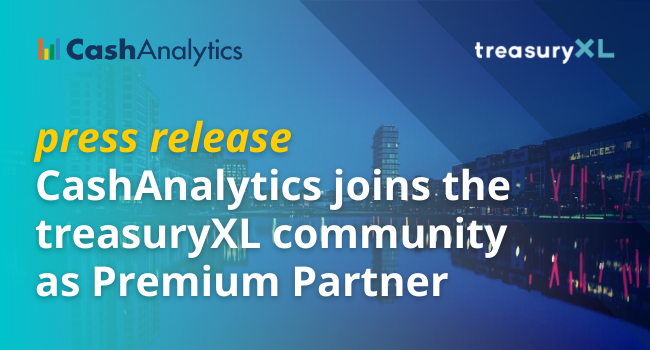 ---
The partnership brings a new knowledge stream to the treasuryXL community by offering treasurers, CFOs, and controllers a continuous flow of in-depth and timely content to help them do their jobs more efficiently and effectively. This partnership includes:
collaboration on messaging, content production, and visibility
mutual distribution on select items of interest
collaboration on larger themes: event promotion and speaking, and industry expert contributions and publication
Treasury management is currently experiencing a revolution as digital transformation accelerates globally and across industries. With this partnership, treasuryXL and CashAnalytics are striving to make sure that treasurers and members of the CFO team are always up to date with the latest news, best practices, and events in their field.
About treasuryXL
treasuryXL started in 2016 as a community platform for everyone who is professionally active in the world of treasury. Their extensive and highly qualified network consists of experienced and aspiring treasurers. treasuryXL keeps their network updated with daily news, events, and the latest treasury vacancies.
treasuryXL brings the treasury function to a higher level, both for the inner circle: corporate treasurers, bankers & consultants, as well as others that might benefit; CFO's, business owners, other people from the CFO Team and educators.
treasuryXL offers:
professionals the chance to publish their expertise, opinions, success stories, distribute these and stimulate dialogue.
a labour market platform by creating an overview of vacancies, events and treasury education on a daily base.
a variety of consultancy services in collaboration with qualified treasurers.
a broad network of highly valued partners and experts.
About CashAnalytics
CashAnalytics is a market-leading software company focused on changing the way companies analyse, forecast, and ultimately manage cash flow daily. By automating the administrative tasks that cause cash and liquidity forecasting to take unnecessary time and effort, CashAnalytics enables finance teams to focus on adding real value to the business.
The cloud-based cash forecasting platform provides a complete view of a company's current and future cash flow by simplifying and automating the process of cash forecasting and liquidity planning. The CashAnalytics software helps them take control over their working capital and assists them to achieve clear visibility of their cash situation.
Visit cashanalytics.com
Go to Partner Profile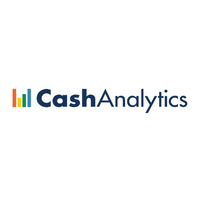 https://treasuryxl.com/wp-content/uploads/2022/01/PR-CashAnalytics.png
200
200
treasuryXL
https://treasuryxl.com/wp-content/uploads/2018/07/treasuryXL-logo-300x56.png
treasuryXL
2022-01-13 08:45:33
2022-01-13 08:56:27
treasuryXL announces partnership with CashAnalytics to strengthen dissemination of the latest corporate treasury trends