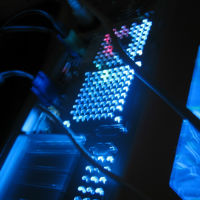 | 16-4-2019 | by  Pieter de Kiewit |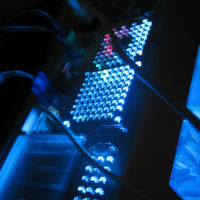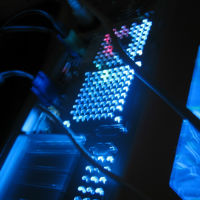 A few years ago I wrote a blog about the relay in TMS market leadership and kept following the market as an interested bystander. Last years I saw an increase in parties that steer away from traditional solutions for corporate treasurers like banks, consultants and TMS houses. What I saw was the rise of firms like Cashforce (forecasting), TIS (bank independent payment platforms) and NWBM or Kantox (FX dealing). The result is a very diverse landscape of many solutions that cover various aspects of the treasury value chain. Even for experts it's not easy to oversee what is happening.
Currently I observe the market entering the next phase in maturity. I expected firms like Google, Microsoft, Amazon or SAP to step in, acquire a number of smaller suppliers and start an integration. This is not (yet?) happening. What I see is an increase of cooperation between smaller firms. TIS and Cashforce organize sales meetings together. By now Cashforce has also started a partnership with the traditional bank BNP Paribas. TMS supplier Bellin works together with transaction platform 360T and today I saw that TIS enters a partnership with FX broker Ebury. Apart from this, the traditional bank ABN AMRO launches an Ebury competitor Franx and ING launches a TIS competitor Cobase. All exciting developments and I am not able to predict what will happen next.
What I do know is that it will not be easier for corporate treasurers to make decisions about their infrastructure and services. Modern solutions can offer a lot more and often at a better price level. But what is the best solution? And if you choose for one solution, do you automatically also choose for others? Does your supplier advise you about the best solution or the one where he can get the highest kick back fee? How hard will it be to say goodbye if you are not satisfied anymore?
So for you as a corporate treasurer, the world gets better and more complex. A number of the issues already existed in the past, but were not so obvious. Personally I love to see all new possibilities. I think, at the end of the day, you will have to put in the effort, read, listen and speak, then analyse and decide for yourself. The responsibilities that come with being a treasurer cannot be outsourced.
What do you see in this market? I would love to read or hear from you,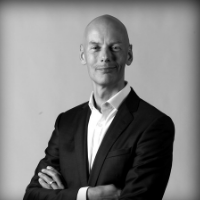 Owner of Treasurer Search
https://treasuryxl.com/wp-content/uploads/2017/03/TMS-1.jpg
200
200
treasuryXL
https://treasuryxl.com/wp-content/uploads/2018/07/treasuryXL-logo-300x56.png
treasuryXL
2019-04-16 10:00:37
2020-07-02 14:26:32
The evolution of the market for corporate treasury solutions