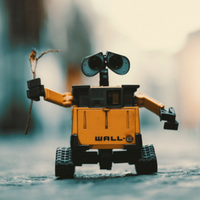 | 31-5-2018 | Nicolas Christiaen | Cashforce |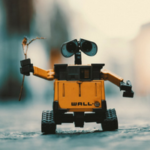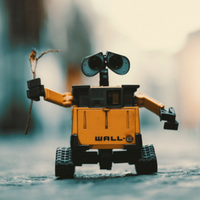 It is a question that many companies have been asking themselves for the past few years. Innovative, dedicated technologies may be very exciting, but the question remains: Are they worth the investment?
We believe the answer is yes, but understanding the technology & its shortcomings are key to exploiting its full potential. Companies that are missing today's "FinTech train" might find themselves in precarious situations in the future. They risk becoming relatively less productive and might lack insights that their technology-driven competitors will have. This is certainly true when it comes to Cash & Working Capital Management. Technology is definitely an asset in today's world, as it can help us driving value from working capital. Interconnectivity has risen significantly, with the surge of in-house banks, cash pooling, POBO, ROBO, etc., forcing treasury departments to keep up with the pace and find ways to manage complex treasury set-ups. On top of that, the number of transactions has grown to such a level that only high-level calculations can be done by humans. Technology helps companies to deal with this magnitude of data and reduces complexity by bringing visibility in companies' cash flows.
Also, the surge of centralization (look at the number of centralized treasury teams) reduced the number of double tasks and improved the efficiency of Treasury Operations. However, at the same time, keeping treasury connected with the business is becoming the new challenge. In this continuous paradox, technology will prove helpful in connecting both worlds.
However, we need a good understanding of limits & shortcomings of technology too. Today's systems are capable of calculating expected outcomes & action plans based on a set of parameters. However, technology is not smart enough yet to take into account all parameters (like macro-economic parameters, unexpected events, changes of policies) & and most of all human (= irrational) behavior.
There is a legitimate drive towards using technology, as complexity rises, as is the need for more transparency. Two interesting evolutions are simultaneously taking place: Niche players are betting on making the technology smarter, whilst corporates are getting better at smartly using that technology. There is no reason to believe this will stop in the near future.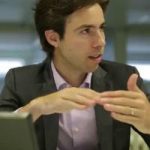 Managing Partner at Cashforce
https://treasuryxl.com/wp-content/uploads/2018/05/WALL-E-200x200.png
200
200
treasuryXL
https://treasuryxl.com/wp-content/uploads/2018/07/treasuryXL-logo-300x56.png
treasuryXL
2018-05-31 10:00:18
2020-02-10 13:44:27
Does technology actually help you improve your cash management?