Posts
https://treasuryxl.com/wp-content/uploads/2022/09/ACT-commodities.png
200
200
treasuryXL
https://treasuryxl.com/wp-content/uploads/2018/07/treasuryXL-logo-300x56.png
treasuryXL
2022-09-20 12:54:12
2022-09-20 12:54:12
Treasury Associate @ ACT Commodities
https://treasuryxl.com/wp-content/uploads/2021/09/coca-cola.png
200
200
treasuryXL
https://treasuryxl.com/wp-content/uploads/2018/07/treasuryXL-logo-300x56.png
treasuryXL
2022-09-20 11:56:46
2022-09-20 11:56:46
Junior Treasury Operations Analyst @ Coca-Cola HBC
| 20-06-2016 | Pieter de Kiewit |
Being a treasury recruiter I know how to talk about many aspects in corporate treasury, never having to prove I understand and can execute. Apparently this is not necessary to do a proper recruitment job. As a small business owner I do have my miniature corporate treasury tasks. Below I want to describe the most complex FX issue I encountered so far. Not so much for the readers who are seasoned treasury professionals, but for my fellow entrepreneurs and others not dealing with FX on a daily basis.
A large, listed firm with a presence in various countries asked for my support in finding an interim treasury manager for a transition project. Doing what we do, this task was executed swiftly. The next steps were a bit more complex, given the fact that the assignment will be executed in Switzerland and The Netherlands and the interim manager is from the UK. Our previous cross border, non Euro payments were related to permanent placements, resulting in a single invoice. Most of these can easily be done via electronic banking. I know the bank in that case charges me a fee for the actual transfer and without sending me a quote will earn from making Euro's out of other currencies. Perhaps I should have asked how much. I suspect I paid over 40 base points.
In this case, there will be many invoices related to one project, resulting in many transfer fees. The interim manager wants to be paid in GBP, if my client would pay in Euro's this will lead to many Euro-GBP transfers. I am not too keen on that, I expect costs will be substantial. On top of this, the Brexit is in the news constantly creating a blurry situation for me. How to move forward? What is the advise of my bank? What do companies like NBWM or Monex tell me? Spots, forwards, swaps? Without going into detail this is where I stand.
My client is willing to pay me in GBP. With my bank I could open a GBP account quite swiftly. Instead of researching and managing this part of the FX risk I will invoice in GBP, making this a complete GBP project. This way I do not have to think about FX risk during the project. At the end of the whole project I will decide if my bank will convert my GBP in Euro's or I will ask others. I do have to decide if I will accept the risk of the GBP collapsing or if I will hedge this risk. My costs are in Euro's, who can predict the future for me?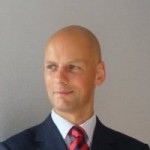 Pieter de Kiewit
Owner Treasurer Search
https://treasuryxl.com/wp-content/uploads/2016/06/pond-1.jpg
200
200
treasuryXL
https://treasuryxl.com/wp-content/uploads/2018/07/treasuryXL-logo-300x56.png
treasuryXL
2016-06-20 08:30:34
2020-07-02 15:20:25
Walk the walk into FX exposure: my first baby steps