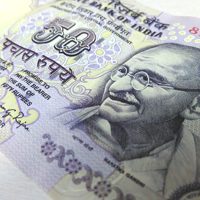 | 04-10-2017 | Rob Beemster |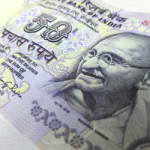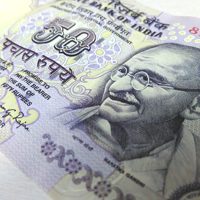 The Indian rupee has suffered in September severely. In our report we name the issues resulting to the weakening. International companies in India and those trading with India face severe danger from these currency moves. This article will give you an insight how to handle this.
What has changed India in recent months?
It seems latest macro-economic data in India have changed the outlook on its currency. The country is well-beloved due to its place under the economic and international sidelines. Apart from drastic measures taken by the government on monetary and fiscal front, the country is usually not on the forefront of economic papers like other BRICS partners.
What has caused the different outlook on the rupee?    
A, a rise in CPI inflation ( to 2.4% for July from 1.5% in June )
B, a meagre April-June, 2017 GDP report showing a three year low in growth of 5.7% YoY ( 6.1% in the previous quarter ) This is the fourth consecutive quarter with slowing growth
C, signals of a fiscal deficit above the 3.2% GDP target in the running fiscal year
D, almost a year after demonetisation, M3 and bank lending growth remain well below pre-demonetisation levels, a sign of tight liquidity conditions are hurting businesses
Investors and other members of the financial communities dislike a combination of factors A and B. This has resulted in the fall of INR against euro and dollar in September. Although INR is still one of the most popular Emerging Market currencies, a continuation of disappointing economic data might change this international feeling towards INR.  According to RBI data, the recent depreciation is in partly due to equity and bond portfolio outflows.
What to do?
Be aware of a volatile INR. The currency has lost some of its popularity, due to the facts named above. Future is always insecure, take North Korea vs. Trump, how will Brexit change Europe etc. These issues will most certainly have an impact on the dollar and Euro, so may affect the INR as well.
An international trading company, during these unsteady times, should take care of international currency flows. From Sept 8 till Sept 27, INR lost 3 % against the USD. This could be a big stake of the profit margin!
We can help you designing the right structure, whereby a strategy will protect you from harmful currency moves. A lower INR can slam your profit, we help you avoiding this. We know the Indian market. Call us on +31228528579 or mail us via info@barcelonafx.nl and we will help you to solve your currency risk.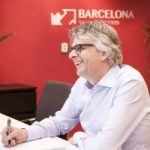 Owner of Barcelona valuta experts BV
https://treasuryxl.com/wp-content/uploads/2017/10/INR.png
200
200
treasuryXL
https://treasuryxl.com/wp-content/uploads/2018/07/treasuryXL-logo-300x56.png
treasuryXL
2017-10-04 07:30:46
2020-01-21 15:49:50
Indian Rupee remains very vulnerable