How to Solve the 4 Main Payments Challenges
| 18-07-2019 | BELLIN |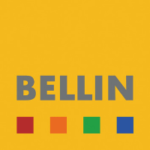 Sascha Kopp has been a Consulting Director with BELLIN for over 10 years. He has successfully accompanied and implemented well over 100 payments projects in international groups. In this interview, based on our on-demand webinar, he outlines the 4 main payments challenges for corporates and how to best tackle them.
#1 payments challenge: a complex set-up
What is the biggest challenge for international businesses in handling their payments?
When it comes to payments, the biggest challenge for companies is usually their existing set-up. Very often we witness the following: You have banks on one side, ERP systems on the other side, and the individual entities in the middle. They all exchange payment data, generated by various technologies and in different formats, communicated by several channels. Companies find it difficult to manage this complexity.
How can companies make sense of this complex set-up of several e-banking systems, payment platforms and communication channels?
A payments solution, such as BELLIN's integrated payments platform in the tm5 treasury management system, allows corporates to leave complex set-ups behind: instead, they experience simplicity with one platform that is accessible to all group companies and connected to all ERP systems and banks. tm5 can be used with any payment format.
You can access it on a desktop computer, mobile phone or tablet. All you need is Internet access. One of the many benefits of this solution is that it is scalable and can be adapted to changing company requirements – and we all know companies change all the time.  Every time a new entity is added, no matter where in the world, this company and its banks can easily be connected to the payment platform. There is no need for an additional solution. The tm5 platform handles it all and is easy to use, transparent and secure when communicating data.

#2 payments challenge: fraud and cyber crime
How important is payment fraud?
Fraud, cyber crime and internal manipulation have been increasing dramatically for years. In 2016, the Leoni Group lost 40 million euros to payment fraud. In 2017, ABB reported a fraud case amounting to 100 million dollars. Companies lose more and more money and the number of attacks has been growing. This was confirmed by the AFP Payments Fraud & Control Survey published in April 2019: 82% of companies report having fallen victim to payment fraud.
How can companies best protect themselves against payment fraud?
Organizations currently invest a lot of time and money in fraud prevention. The best way of achieving payment security is to eliminate vulnerabilities, i.e. by using a multi-bank payments platform with integrated user permissions management such as BELLIN's tm5. Thanks to a single point of entry and an additional security measure by way of 2-factor authentication in the BELLIN Connect app, tm5 protects companies from external threats. The integrated permissions functionality enables companies to define and manage user rights and implement dual approval for payment processing, thus ensuring compliance.
#3 payments challenge: cost
How can companies save money in their payment process?
In addition to bank fees, payments processing eats up resources. For most companies a centralized set-up is the most efficient – as well as the most secure – option to manage group-wide payments with only one team. As a web-based system, tm5 also enables decentralized cooperation using a central platform. We refer to this approach as Load-balanced Treasury.
What is the most affordable payments set-up for companies?
The most cost-efficient combination of formats and connectivity always depends on the countries in which payments are processed as well as on the volume of payments. tm5 offers all types of connectivity, be it local standards such as EBICS, host-to-host connections to main banks or a global solution such as SWIFT. BELLIN consultants offer advice on how to find the most affordable solution.
#4 payments challenge: new banking partners
What is the impact of changes to the banking landscape on corporate payments?
Companies are hit hard by changes to the banking landscape. In recent years, some banks have discontinued their services in some countries over night. But even when the selection of a new banking partner is driven by strategic and cost reasons, this change usually goes hand in hand with a new, additional e-banking system.
But it could be so much simpler: Companies who process their payments on the integrated payments platform in the tm5 treasury management system always work with the same user interface. This user interface is independent of the banks, channels and payment formats a company uses.
All in all:
Make the move to a central, multi-bank payments platform and benefit from:
compliance
security
reduced cost and effort
100% visibility and transparency
100% cash flow visibility
100% independence thanks to self-administration
https://treasuryxl.com/wp-content/uploads/2019/07/bellin-4-payments.png
181
202
treasuryXL
https://treasuryxl.com/wp-content/uploads/2018/07/treasuryXL-logo-300x56.png
treasuryXL
2019-07-18 07:00:14
2019-07-18 07:00:14
How to Solve the 4 Main Payments Challenges