Innovating for Success: How FinTech is Revolutionizing Corporate Treasury
Join us for a live discussion with industry experts
02-03-2023 | treasuryXL | LinkedIn |

What new and exciting innovations are happening in the corporate treasury marketplace and how are FinTech's playing a role in this space?
As a corporate treasurer or industry participant you know the banking and treasury landscape is changing rapidly and technology is becoming a game-changer.  However, it can be overwhelming to keep up with the latest developments.
Join the discussion and hear real and unique insights from industry experts.


Speakers
🌟 François Masquelier, CEO, Simply Treasury
🌟 Chris van Dijl, CEO, Blokken
🌟 Pieter de Kiewit (moderator), CEO, Treasurer Search
Topics to Discuss
The live session will be centered around the following themes:
Innovations in corporate treasury that have caught your eye in the last year?
What FinTech's have impressed you?
How do corporate treasurers benefit from such innovations?
What is the market view from other stakeholder like treasury advisory firms, banks and TMS vendors?
Where do you see this corporate treasury – fintech innovation going?
Save your seat and register today!
🌟 Thursday March 23
🌟 Start: 10.30 am CET
🌟 Duration: 45 minutes
𝘉𝘺 𝘳𝘦𝘨𝘪𝘴𝘵𝘦𝘳𝘪𝘯𝘨 𝘺𝘰𝘶 𝘤𝘰𝘯𝘴𝘦𝘯𝘵 𝘵𝘰 𝘳𝘦𝘤𝘦𝘪𝘷𝘪𝘯𝘨 𝘤𝘰𝘮𝘮𝘶𝘯𝘪𝘤𝘢𝘵𝘪𝘰𝘯𝘴 𝘧𝘳𝘰𝘮 𝘵𝘳𝘦𝘢𝘴𝘶𝘳𝘺𝘟𝘓 𝘳𝘦𝘨𝘢𝘳𝘥𝘪𝘯𝘨 𝘵𝘩𝘦 𝘭𝘢𝘵𝘦𝘴𝘵 𝘵𝘳𝘦𝘢𝘴𝘶𝘳𝘺 𝘪𝘯𝘴𝘪𝘨𝘩𝘵𝘴. 𝘠𝘰𝘶 𝘮𝘢𝘺 𝘸𝘪𝘵𝘩𝘥𝘳𝘢𝘸 𝘢𝘯𝘺𝘵𝘪𝘮𝘦. 𝘗𝘭𝘦𝘢𝘴𝘦 𝘳𝘦𝘧𝘦𝘳 𝘵𝘰 𝘰𝘶𝘳 𝘗𝘳𝘪𝘷𝘢𝘤𝘺 𝘗𝘰𝘭𝘪𝘤𝘺.
---
Detailed information Speakers
François has founded Simply Treasury, a company that delivers advisory in treasury, corporate finance, and Enterprise Risk Management (ERM). Before and until December 2019, he was Head of Corporate Finance, Treasury and Enterprise Risk Management at RTL Group, leading European media company. He joined RTL in 1997. Before, he worked for Eridania Béghin-Say and ABN.AMRO. He is Doctor in Tax Law, has degree in Economy and Administration from the University of Liège and is graduated from the Solvay Business School as Executive master's in management.
He is certified ICIS and ICIP (Internal Controls Institute Professional) and ISO 31000 certified. He is also certified from Sacred Heart University (SHU) in Private Equity Funds.
He is Chair of Association of Corporate Treasurers of Luxembourg (ATEL), Chair of European Association of Corporate Treasurers (EACT), member of the Financial Instrument Working Group created by the IAS Board in 2004. He has also been appointed as Specialist at The Institute of Risk Management (IRM) since November 2009. He recently joined the SMSG group of stakeholders at ESMA (Paris).
He is a regular contributor to different corporate finance and treasury magazines and newspapers. He is Editorial Director of the "Treasury Magazine". He gives trainings and courses for House of Training Luxembourg and FEBELFIN Brussels. He is an active thought treasury leader in Europe and is known for his presentations, lectures, videos, and articles published in finance magazines for more than 25 years.
Owner, Treasurer Search & Moderator
Treasury Aficionado, Recruitment Consultant and Owner of Treasurer Search. Together with his team, Pieter finds candidates for interim assignments and permanent positions in treasury, corporate finance, cash management and related positions. His market focus is the BeNeLux and Germany, his clients are mainly corporates, non-profit and consultancy organizations. Pieter holds an MSc. in Organizational Science and has over 25 years experience in international recruitment. In many ways he contributes to the Treasury Community by connecting people and companies. He supports educators, for example as a member of the management board of the RT programm of the Vrije Universiteit.
With his down-to-earth mentality and Pieter's open, honest, and authentic communication, he has cultivated a warm and valuable network within the treasury world. Pieter's reputation as a speaker and moderator for a variety of events, coupled with his well-known presence in the treasury community, makes him the perfect choice to moderate your online event.
Chris has over 20 years of experience in corporate treasury management, holding key positions in The Netherlands, United Kingdom, United States and the U.A.E. He started his career as a treasury analyst at Baan Company in the Netherlands and progressed to global cash manager at Rohm and Haas Company in Philadelphia (USA). Before relocating to Dubai he held the position of Head of Cash Management at Petro-Canada, London. He is the former Group Treasurer of the Easa Saleh Al Gurg Group and Al Tayer Group, both located in Dubai.
Recent achievements include the establishment of an award-winning new group treasury function at the Easa Saleh Al Gurg Group, including the creation of an In-House Bank, Payment Factory, centralisation of Trade Finance activities and the implementation of a Treasury Management System, SunGard Quantum. The In-House Bank is the first In-House Bank for a Family Conglomerate in the GCC. The Treasury Team at Easa Saleh Al Gurg Group won the prestigious "Small/Medium Treasury Team of the Year" Award at the Association of Corporate Treasurers (ACT) Middle East Treasury Awards.
Chris is a regular speaker at corporate treasury conferences such as EuroFinance and the Association of Corporate Treasurers (ACT) and has been a chairman / moderator / speaker or panel member at treasury conferences in Dubai, Liverpool, Nairobi, New York and Singapore. Previously he was also a trainer for The Association of Corporate Treasurers (ACT).
Chris is a Certified Treasury Professional (CTP) and hold the Certificate in International Cash Management (CertICM). He furthermore holds a Bachelor's degree in Commercial Economics from the International School of Economics Rotterdam in The Netherlands and a Master's degree in International Business & Management from the University of Westminster Business School in London, United Kingdom. He speaks Dutch, English, Spanish, German and French.
We can't wait to welcome!
Best regards,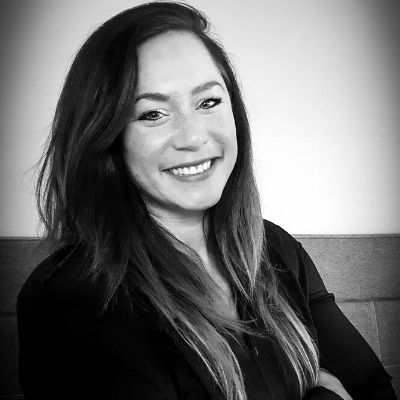 Kendra Keydeniers
Director, Community & Partners