| 29-07-2020 | treasuryXL | Pieter de Kiewit
Organisations with treasury exposure, without the expertise. The ones of you who know me longer, know this is one of my favourite hobby horses. For a longer period of time I have been tinkering with many plans to help the aforementioned organisations. This led to contributions to treasuryXL as a community and educational institutes like the Hogeschool Utrecht and the Vrije Universiteit. Now we will work on the obvious: bringing highly skilled treasury interim managers to organisations without a treasurer.

Impact on SME's
Treasurer Search has a long and solid track record in finding interim treasury managers to large organisations with a corporate treasury function. One of our team members reaches out on a continuous basis to these managers to ask them about their availability, skills and preferences. Many of these managers love to work in smaller size organisations. There they can have real impact, save costs, mitigate risk and create opportunities.
Target audience treasuryXL
One of the important target audiences of treasuryXL is the group of CFOs, group controllers and entrepreneurs who, consciously or not, deal with treasury topics. In the content distributed on the platform the following is taken into consideration: non-technical treasury information on a regular basis with a clear upside-story. The communication channels that are used are also the ones that hardcore treasurers might not tune into but other financials do.
Rent a Treasurer
All the pieces of the puzzle have been on the table for a long time. The plans have been there for a long time and now we will act. As Ben Tiggelaar states: "the gap between plans and success is action". Through treasuryXL you can "rent a treasurer", click the link for more information about the concept.
Thank you,
On behalf of Treasurer Search, Pieter
On behalf of treasuryXL, Kendra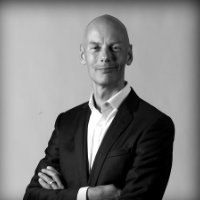 Owner at Treasurer Search
https://treasuryxl.com/wp-content/uploads/2020/07/pexels-photo-927022.jpeg
1500
2250
treasuryXL
https://treasuryxl.com/wp-content/uploads/2018/07/treasuryXL-logo-300x56.png
treasuryXL
2020-07-29 07:00:59
2020-07-28 17:02:27
Rent a Treasurer – Joint Venture treasuryXL & Treasurer Search